In this episode of the BeInCrypto video news show, host Jessica Walker takes an in-depth look at Sam Bankman-Fried, the founder and CEO of FTX, the third-largest crypto exchange in the world at the time of recording. He's currently worth around $10 billion according to his own estimates, but he's not your usual billionaire.
He appears to be a new breed of entrepreneur who thinks obsessively about the value of becoming rich. His mindset hasn't led him into a do-gooder career, but a career where he can maximize his fortunes. And Bankman-Fried has ridden the crypto boom really, really well. Part of his plan looks familiar to that of any entrepreneur: Make a tremendous amount of money by any means necessary. But in the second part, he plans to give it all away by the best means possible.
So, in this video we'll talk about how that plan came to be, what shaped him, how we got into crypto and everything about his world view that appears to be fueling his drive to succeed.
Early life
Bankman-Fried was born in 1992 in Stanford, California. He is the son of Barbara Fried and Joseph Bankman, both law professors from Stanford Law School. When he was about 14 years old, his mother noticed that he had developed an interest in utilitarianism. This philosophy determines that the best actions are those that provide optimal utility for the greatest amount of people possible
From 2010 to 2014, Bankman-Fried attended Massachusetts Institute of Technology and in 2014, he graduated with a degree in physics. After developing an interest in finance, Bankman-Fried started his career at Jane Street Capital, a proprietary trading firm, trading international ETFs.
With trading, Bankman-Fried had finally found an activity where he wasn't bored. He worked there happily for three years and thrived in a company that trades its own money, instead of managing clients' accounts. This meant that you had to be at the top of your game. True to the earning-to-give strategy, he gave away more than half his earnings to charity during that period, he says.
Crypto foray
In September 2017, Bankman-Fried quit Jane Street right before founding Alameda Research, a quantitative trading firm with which he managed to trade bitcoin on arbitrage. For crypto arbitrage at scale, the most obvious opportunity was the so-called "Kimchi premium" in Korea. Relative to U.S. bitcoin exchange prices, bitcoin was trading about 30% higher in Korea. However, the obstacles to international crypto trading were hampering foreign-held bitcoin from being sold there.
Bankman-Fried took full advantage of this and managed to overcome all the hurdles from banks on both sides of the Pacific. He set up a system that managed to move up to $25 million a day at a 10% profit for over a month. This situatiоn showed him that there is a lot of demand for crypto trading and that banks won't be able to take it on. The idea for a crypto exchange named FTX was born.
In October, however, Bankman-Fried also took a position as director of development at the Center for Effective Altruism in Berkeley. Recognizing that his crypto idea might not pan out, he was pursuing both paths, but quickly chose to stick with FTX for the long-term.
FTX is born
For the next two years, Alameda Research did well. But Bankman-Fried and the other traders became frustrated with some of the offshore exchanges they were trading on.
In late 2018, Bankman-Fried went to a conference in Macau. While there, something happened that he calls "the most mismanaged event in crypto exchange history.". Bitcoin cash was undergoing a technological fork and splitting into two different successor coins. This created a legitimate challenge for the exchanges in figuring out how to handle existing futures contracts on the original coin. Nevertheless, the solutions some exchanges hit upon were, in Bankman-Fried's view, preposterous, and innocent customers collectively lost about $25 million.
So, FTX was founded as a cryptocurrency derivatives exchange in April 2019. People at Alameda thought it was a controversial decision. Alameda was profitable, but "hugely understaffed," he says. Now its best trader and best engineer, Bankman-Fried and co-founder and chief technical officer Gary Wang, were leaving for Hong Kong to immerse themselves in a risky new project.
FTX growth
The decision definitely paid off. Using Alameda as a selling point in the early phases and to this day its slogan is "Built by traders, for traders". For the first year or so, Alameda played a crucial role at FTX. It was the main "liquidity provider," accounting for "half the volume on the exchange," Bankman-Fried acknowledges. Nowadays, there are several other liquidity providers that remain undisclosed, but are confirmed to be larger than Alameda.
The setup has allowed FTX and Alameda Research to thrive. Daily trading volume on FTX is now in the $13 billion range. Alameda Research, which has about 20 employees, was making as much as $1 million a day for much of the past year, Bankman-Fried says, on "yield farming" related to DeFi protocols.
Effective altruism
Bankman-Fried's lifetime donations to effective charities now total about $35 million, as Fortune reported last month. In February, FTX also formed a foundation that has earmarked more than $11 million for charities like Oxygen for India, Lighthouse Foundation, and GiveDirectly, a poverty relief organization. FTX employees, many of whom define themselves as effective altruists, have given roughly $10 million more, according to estimates from the young billionaire.
He has pledged to donate the great majority of his wealth to effective charities over the course of his life. But he has also involved himself in politics by contributing more to President Joe Biden's campaign than anyone except Michael Bloomberg: about $5.2 million, according to Federal Election Commission records.
Celebrities and growth
Over the past three months, FTX has unveiled high-profile marketing contracts with Major League Baseball, celebrity couple Tom Brady and Gisele Bündchen, Steph Curry and the Miami Heat, which is renaming its home venue FTX Arena. You can learn more about these partnerships with top celebrities in the video linked on the top right.
What's next? It appears that U.S. domination is next on the agenda, with FTX.US growing alongside it's bigger brother.
Disclaimer
All the information contained on our website is published in good faith and for general information purposes only. Any action the reader takes upon the information found on our website is strictly at their own risk.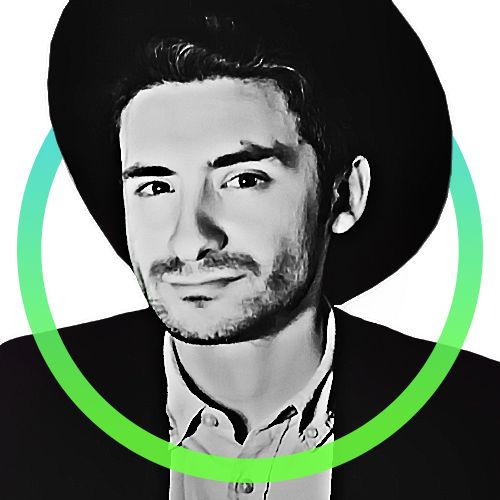 Nick is a data scientist who teaches economics and communication in Budapest, Hungary, where he received a BA in Political Science and Economics and an MSc in Business Analytics...
Nick is a data scientist who teaches economics and communication in Budapest, Hungary, where he received a BA in Political Science and Economics and an MSc in Business Analytics...
READ FULL BIO
Sponsored Sponsored