In this episode of BeInCrypto's Video News Show, host Jessica Walker takes a look at our pick for the top low cap gems of October 2021.
OMG Network (OMG)
Number one on our list of low cap gems is the OMG coin. This is the native token of the OMG Network, which aims for Ethereum improvements. In recent months Ethereum gained a reputation of sluggish transaction time, high gas fees, and a rough environmental footprint. OMG Network is built to make the network more attractive to businesses and projects which seek growth without the pains.
Through its plasma-based sidechain solutions, OMG aims for the reduction of electricity usage. It claims a reduction by nearly 99% in comparison to Ethereum, along with a two-thirds cut of fees. The platform received $25 million through its 2017 initial coin offering (ICO). Moreover, the parent company of OMG Network, SYNQA raised an additional $80 million in a Series C funding round. Support came from investors such as Toyota Financial Services Corporation and Sumitomo Mitsui Banking Corporation.
OMG's chat looks promising. A month-long rally resulted in a record-breaking price of around $18. Additionally, the last week procured a 100% jump and broke a record set back in May of this year. Despite a recent reversal, the OMG token is worth watching in the following weeks. 
Klaytn (KLAY)
Speaking of new records, KLAY shows positive trends for achieving new heights.
The public blockchain platform Klaytn launched in 2019 with the goal of an accessible user experience and development environment. This is in an effort to showcase the value of blockchain technology through a hybrid design. Klaytn combines public blockchain features such as decentralized data and control, distributed governance, and those more inherent to private blockchains like low latency and high scalability.
With goals of bringing blockchain to a diverse user base, the project already generated interest from reputable global brands. Recently, Kokoa Finance raised $2.3 million to build DeFi applications on the network. 
Klaytn supports a variety of dApps, including those built for digital asset management, art collecting, game development, and DEXs.
While its chart revealed a serious downtrend, a recent move sparked interest in the gem. A breakout above the long-term trendline could be in KLAY's near future. Don't take your eyes off this one, it might be time to jump on it.
Icon Network (ICX)
At number three, we present ICX. Although this is a notoriously volatile altcoin gem and has seen large price drops on a few occasions, we see a potentially sustained uptrend in the coming weeks. 
ICX is the native cryptocurrency of the ICON network out of South Korea. It is a decentralized blockchain network that focuses on interoperability. ICON features a "blockchain transmission protocol" from which outside blockchain, such as ethereum, can connect and transact.
The network is a self-proclaimed general-purpose blockchain protocol. It runs via smart contracts which use a Delegated Proof-of-Stake consensus protocol. In addition, it uses an economic-governance protocol called DPoC (Delegated Proof-of-Contribution). 
The long-term goals of the ICON Network revolve around connectivity. It hopes to become a connecting  'interchain' between multiple blockchains based on BTP technology. 
In the last few months, the price of ICX jumped nearly 250%, with no signs of slowing down. The trajectory seen by many analysts is the gem reaching its May record, with a potential breakthrough. 
WINkLink (WIN)
Last but not least in spot number four is the WIN coin. WIN is a governance token from the WINkLink project. It is the premier comprehensive oracle rooted in the TRON ecosystem. It features full-real world integration with the blockchain space. Plans for WIN are reliable, unpredictable, and verifiable random numbers, along with the ability to fully restore trust and improve user experience. To do this, the project taps into data, events, and payment systems, etc. from the real world.
It made the list due to a 50% rise within the last seven days. Moreover, this could be a sign of a larger move. In most cases prior to a greater pump, there is a spike in trading volume. It appears now to be in the middle of such a spike, this could be a bullish indicator. 
What do you think about this subject? Write to us and tell us!
Disclaimer
All the information contained on our website is published in good faith and for general information purposes only. Any action the reader takes upon the information found on our website is strictly at their own risk.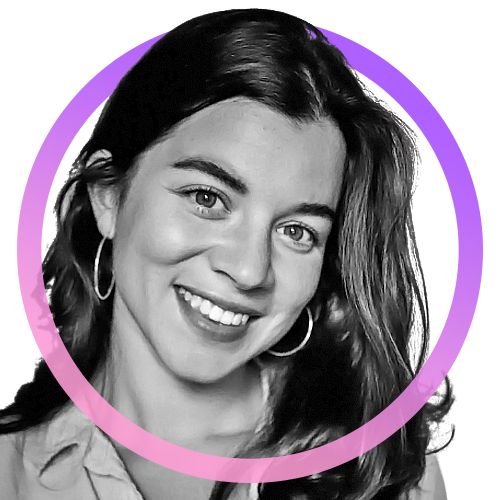 Savannah Fortis is a multimedia journalist covering stories at the intersection culture, international relations, and technology. Through her travels she was introduced to the...
Savannah Fortis is a multimedia journalist covering stories at the intersection culture, international relations, and technology. Through her travels she was introduced to the...
READ FULL BIO
Sponsored Sponsored