In today's video, BeInCrypto's Jessica Walker reviews the reasons behind the GameStop pump. She also explains how the Redditors' motives may enhance Bitcoin.
Gamestop's explosive rise was no coincidence. "Dumb money," or as Wall Street likes to call them, "the individual investors," are giving large hedge funds a taste of their own medicine.
The unfolding GameStop Saga caused its market value to rise over $24 billion from $2 billion in a matter of days. The retailer's shares have also increased over 1,700% since December.
It's market value surpassed $10 billion between Jan. 26 and Jan. 27. The move was mainly coordinated at r/wallstreetbets with a collective objective in mind: attack the hedge funds shorting the stock.
Watch BiC's Latest Crypto Video News Show Here:
Why Are Redditors Pumping GME?
The collective sentiment was that the best way to take revenge on hedge funds was to organize a large-scale short squeeze. They did this by pumping earlier business era stocks like GameStop, Nokia, Blockbuster, Blackberry, and others.
As many posts on the subreddit read, traders resent bankers, hedge funds, and large investors who can allegedly manipulate the market at their will.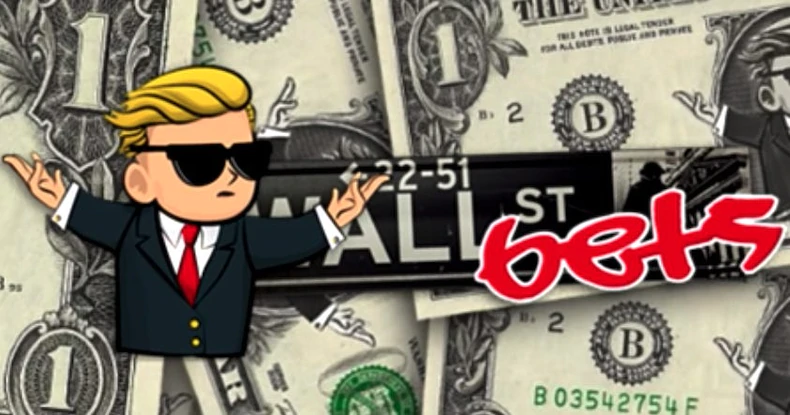 Even Elon Musk fueled the trading by posting about the Reddit page on Twitter, sending the stock soaring another 50%:
Reactions in the Bitcoin and Crypto Space
This created a situation where the crypto and stock trader communities converged for one important goal: to give retail investors a voice.
But more importantly, it should help decentralize the markets. One of the major requests of retail investors is transparency and fair rules for all, no matter the size of their portfolios.
Some other notable opinions also surfaced. They questioned whether the integrity of the markets is at stake. And if it's only a matter of time before regulators step up.
This regulatory backlash could spark some SEC initiatives and impose either platform sanctions or perhaps even banning them entirely. This relates to one of the fundamental principles of Bitcoin, the decentralization of money and the fact that there is no single entity controlling it.
The Strong Case for Bitcoin
And this is where the use case gets stronger. There is a narrative going around that "bankers don't like the 'wrong people' manipulating the markets and will lobby the SEC to take action against retail investors," according to William LeGate, the CEO of decentralized prediction market PredIQt.
In an interview with Bloomberg, SkyBridge Capital's Anthony Scaramucci stated that the growing number of retail traders sidestepping Wall Street to power rallies in stocks like GameStop Inc. points to a positive backdrop for Bitcoin.
"The activity in GameStop is more proof of concept that Bitcoin is going to work. How are you going to beat that decentralized crowd? That to me is more affirmation about decentralized finance."
Smartphones and low-cost trading are "democratizing" the formerly insular and highly concentrated money management business, he added.
The Situation is Ongoing
Retail brokerage firm TD Ameritrade placed restrictions on trading for GameStop, AMC, and other stocks, citing "unprecedented market conditions."
And market regulators could step in. Discord halted the r/WallStreetBets server on Wednesday, Jan. 27. It did so not for fraudulent reasons but instead because it continued to allow "hateful and discriminatory content after repeated warnings."
The saga continues.
Disclaimer
All the information contained on our website is published in good faith and for general information purposes only. Any action the reader takes upon the information found on our website is strictly at their own risk.