In this episode of the BeInCrypto video news show, host Jessica Walker takes a look at our April picks for the altcoins behind up-and-coming NFT platforms. We will look at relevant news and recent price movements.
First, we look at Theta for a possible ATH retest. Then the latest bullish price action of Flow, which may have something to do with high-profile partnerships. Next, we will analyze GET Protocol, which prevents ticket sale fraud by putting it on the blockchain and showing a possible buying opportunity. Finally, we look at Atari Token and Axie Infinity. Both tokens seek to revolutionize the gaming industry with micropayments and virtual asset monetization.
Watch BIC's Latest Crypto Video News Show Here:
Theta (THETA)
Theta is a blockchain-powered network purpose-built for video streaming. It includes among its backers Samsung and Sony in its ambition to disrupt the industry.
The project wants to improve upon what it sees as the current video streaming paradigm's major flaws. These include bottlenecked bandwidth due to centralization, as well as low revenue for content creators. It hopes to increase efficiency by having users share bandwidth across a decentralized network. Sharing users will be compensated with the Theta token, which can also compensate content creators.
Theta was flying high before April. Theta price has jumped by more than 550% this year alone and by more than 14,000% in the past 12 months. However, it has stalled in the last week or so. We've identified $16 and $11 as the levels to watch, with the all-time high being the new resistance. If it passes that, then we could see a bull run.
Flow (FLOW)
Rather than wait for Ethereum to sort out its congestion issues, Dapper Labs developed a blockchain specifically designed for an NFT. Dapper Labs' own NBA Top Shot is already a popular NFT highlight on the Flow blockchain. High-profile partnerships with Warner Music, Ubisoft, and UFC should see the blockchain's popularity surge even more.
Flow's chart shows something rare for NFT altcoins, a steady uptrend with several confirmations along the way. This may be since it's quite new, but at this point, the chart isn't flashing any warning signs. Levels to watch on the upside are $40 and $43, while on the downside, buyers should watch for tests of the trendline.
GET Protocol (GET)
The GET Protocol is a blockchain for ticket sales to prevent fraud and scalping. Tickets bought on the GET Protocol can be resold, but only on the blockchain at the original price. This prevents price gouging from scalpers.
GET has been moving sideways recently, so there could be a buying opportunity, particularly if the price rebounds from support at $6.84. The price targets after that are $9 and $10.
Atari (ATRI)
Once a video game pioneer, Atari is again at the forefront of the industry by establishing itself on the blockchain. The ATRI token is based on the Ethereum blockchain and hopes to become the video game industry's universal payment. Doubling down on crypto and NFTs, the company announced two new divisions on April 6, Atari Gaming and Atari Blockchain.
Unfortunately, the coin saw tremendous selling pressure just after it was introduced, but not before reaching an all-time high of $1. It's only recently that we've seen the first signs of an actual move upward. But with backing from Atari, this could turn out to be a low cap NFT gem.
Axie Infinity (AXS)
Inspired by popular games like Pokémon and Tamagotchi, Axie Infinity is a blockchain-based trading and battling game. Partially owned and operated by its players, Axie Infinity allows them to collect, improve and trade token-based creatures known as Axies. They can cost from $100 to a record $500,000, but users can earn back their investments through regular gameplay.
The chart shows something that buyers always like to see, higher highs and higher lows. AXS is volatile with big, sharp moves almost every day but the direction right now seems to be up.
Disclaimer
All the information contained on our website is published in good faith and for general information purposes only. Any action the reader takes upon the information found on our website is strictly at their own risk.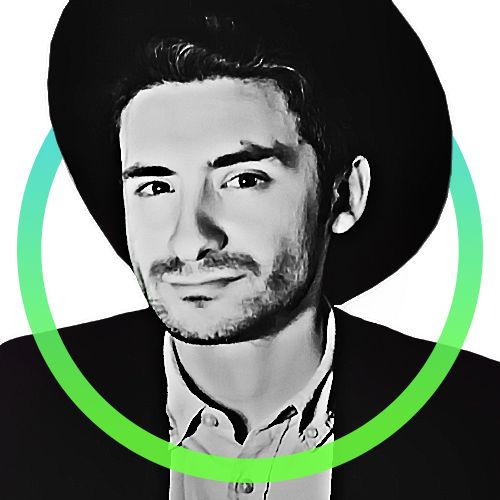 Nick is a data scientist who teaches economics and communication in Budapest, Hungary, where he received a BA in Political Science and Economics and an MSc in Business Analytics...
Nick is a data scientist who teaches economics and communication in Budapest, Hungary, where he received a BA in Political Science and Economics and an MSc in Business Analytics...
READ FULL BIO
Sponsored Sponsored