Cybercriminals managed to scam thousands of Apple fans with a fake cryptocurrency endorsement during the firm's latest press event, the launch of its iPhone 14.
During Apple's "Far Out" launch event earlier this week, cybercriminals streamed a parallel video on YouTube purporting to show the event. In fact, the video featured CEO Tim Cook in an interview with broadcaster CNN in 2018.
Apple buying Bitcoin
The fraudulent video was saturated with advertisements for cryptocurrency scams, including links that led to disreputable websites. Additionally, the crypto featured in the advertisement were relatively obscure and seemed rather suspicious.
Some ad banners displayed "Apple is buying 100,000 Bitcoins," while others lured users to participate in a bogus Bitcoin giveaway. The ads also claimed that Apple was investing in Bitcoin, when it has already stated that it has not.
The fraudsters were able to earn revenue both through the clicks generated from the fake live stream and the false crypto websites.
Top of the charts
Upon closer inspection, the video revealed many flaws that are often signs of fraudulent activity. In addition to featuring the 2018 CNN interview, the video was informally titled, "Apple Event Live. CEO of Apple Tim Cook: Apple & Metaverse in 2022."
The streamer also included the Bitcoin and Ethereum logos in the video stream, and obscured the CNN logo with the text "Apple Crypto Event 2022," finally adding bold text reading "URGENT NEWS" along the bottom of the screen. Additionally, the streamers page revealed no official connection with Apple.
Yet, in spite of the clues, the video still managed to draw 165,000 users, as the fraudsters managed to manipulate YouTube's algorithm using relevant keywords, hashtags, and SEO knowledge.
A search on YouTube for "Apple Event" showed that the fake live stream appeared on the first page.
A similar scam took place last year, when Tesla CEO Elon Musk appeared on Saturday Night Live. While the billionaire referenced his favored Dogecoin live on the program, cybercriminals impersonating him posted fraudulent giveaways online.
Some cryptocurrency holders were lured into sending funds to unknown accounts with the assurance of receiving back a higher return. Reported losses amounted to over $2 million, although initial estimates were as high as $5 million.
Decreasing crypto fraud?
Although platforms like YouTube and Twitter have said that they would do more to address crypto scams, some recent actions could hinder that effort. Twitter is currently testing an edit feature for its tweets, which have some wondering whether this could help further facilitate all kinds of scams.
"Somebody will tweet something that says, 'These two celebrities just started dating'," Rachel Tobac, an ethical hacker and CEO of SocialProof Security, told the Washington Post. "It goes viral. Fifteen to 20 minutes later, they go in and they change that to a crypto scam, a phishing link, voting disinformation."
Disclaimer
In adherence to the Trust Project guidelines, BeInCrypto is committed to unbiased, transparent reporting. This news article aims to provide accurate, timely information. However, readers are advised to verify facts independently and consult with a professional before making any decisions based on this content.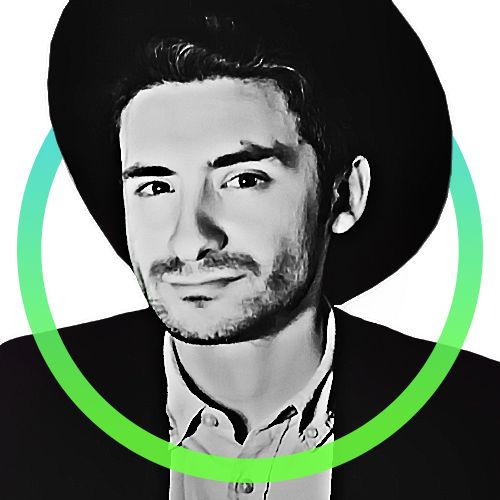 Nick is a data scientist who teaches economics and communication in Budapest, Hungary, where he received a BA in Political Science and Economics and an MSc in Business Analytics...
Nick is a data scientist who teaches economics and communication in Budapest, Hungary, where he received a BA in Political Science and Economics and an MSc in Business Analytics...
READ FULL BIO
Sponsored Sponsored