With the growth and adoption of major cryptocurrencies like Bitcoin and Ethereum, businesses are looking for potential ways to leverage blockchain technology.
Major global companies like Square, PayPal, and Tesla have already invested or integrated cryptocurrencies into their business models. Now, Amazon, one of the largest retail companies on Earth, has released a job post looking for someone to develop a project that;
"Will enable customers to convert their cash into digital currency using which customers can enjoy online services including shopping for goods and/or services like Prime Video."
Amazon Ramps Up Digital Payment Efforts
This new job posting might not appear to be anything out of the ordinary at first glance. However, once you look into the details of what the position is looking to accomplish, it sheds light on Amazon's potential plans.
This particular position would fall under Amazon's Digital and Emerging Payments (DEP) or in the Consumer Payments sector, a part of the company at the absolute forefront in payment technology. With initial plans to launch in Mexico, it seems that the project development has already been highly thought out, now moving to the steps where proper execution is necessary.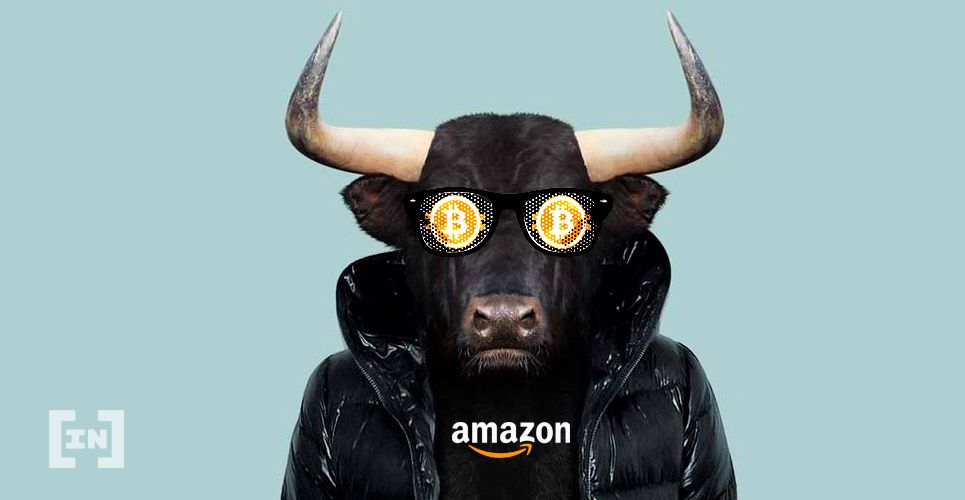 Based on details provided by Amazon, the company is looking for ways to offer users the ability to "cash into digital currency," alluding to building a cryptocurrency-fiat onramp. Whether this will also include a service where users can also exchange their cryptocurrency to fiat is unknown.
Still, the implementation of cryptocurrency spending options from a company of this magnitude would be a monumental milestone for widespread cryptocurrency adoption. 
Paving the Way Towards Worldwide Adoption
Following Elon Musk's announcement that Tesla bought $1.5 billion worth of Bitcoin and may start accepting the digital asset for payments in the future — the Bitcoin price exploded. This led to a record daily price increase in U.S. dollar terms.
As more and more companies continue to look into integrating Bitcoin and other cryptocurrencies, the use cases will continue to grow. While the job post does not explicitly state that Amazon is working to integrate cryptocurrencies into its platform, it seems like Amazon has some clearly defined intentions for the immediate future.
After the completion of this project, Amazon plans to roll out a pilot in Mexico. If options to purchase and sell cryptocurrencies ever become available to all Amazon users worldwide, it will likely have a massive impact on the crypto market and cryptocurrency demand.
Disclaimer
BeInCrypto has reached out to company or individual involved in the story to get an official statement about the recent developments, but it has yet to hear back.