The ongoing coronavirus crisis is causing investors to seek safe haven stores of value until the current uncertainty passes. For cryptocurrency market analyst Mati Greenspan, that means a rebalancing of his current exposure to Bitcoin and other digital currencies. 
The founder of QuantumEconomics.io says he no longer has exposure to altcoins on popular social trading platform eToro. Instead, he's gone 100 percent Bitcoin.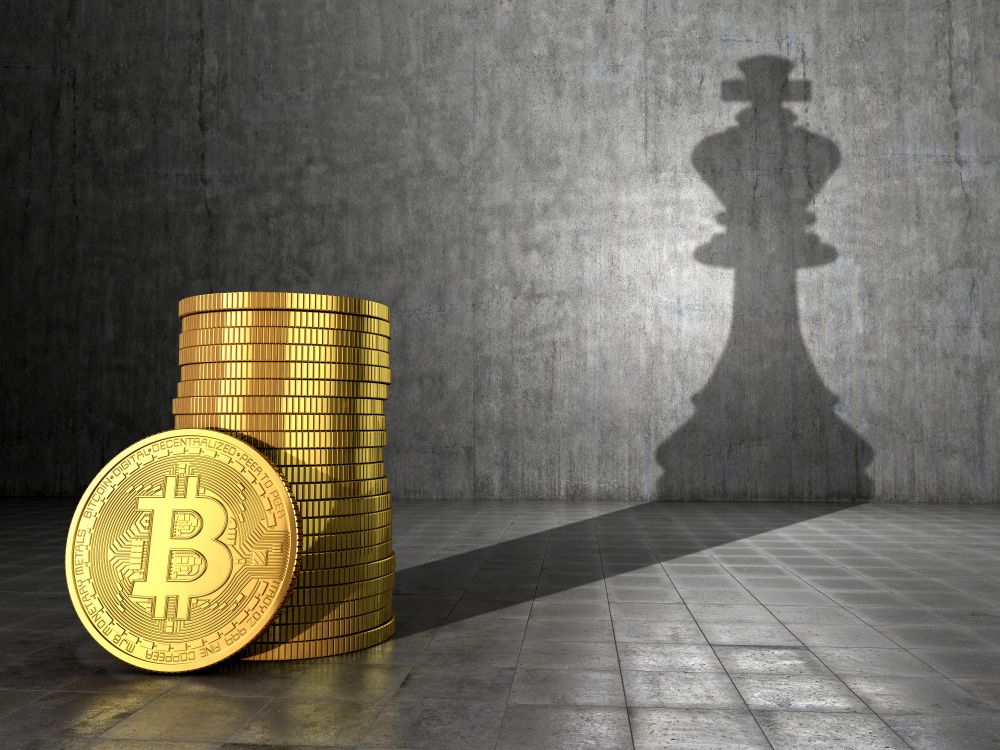 Bitcoin: The Safe Haven of Cryptocurrency? 
The spread of the coronavirus has had a large impact on global markets so far in 2020. Threat of an economic downturn relating to the epidemic has investors concerned. 
Exacerbating the situation was news of the collapse of an agreement between OPEC and Russia to support oil prices. With Saudi Arabia flooding the market with cheap crude oil, prices tanked, taking other markets down with it. 
As
BeInCrypto
reported earlier this week,
money has been pouring into gold
as uncertainty grows. Even Bitcoin, which many have argued should perform as a safe-haven asset like gold, is struggling. 
The leading crypto asset by market capitalization shed billions in recent days. Prior to oil prices tanking, Bitcoin traded at around $8,700; today, a single Bitcoin will cost around $7,700.
Bitcoin isn't the only digital currency struggling as of late, however. Prices have tanked across the board. 
Ether, the native cryptocurrency of the Ethereum network, is down more than 18 percent since Sunday evening. The story is the same for almost every digital asset. 
For trader and analyst Mati Greenspan, altcoin markets represent far too much risk at the moment. The popular cryptocurrency market observer claims to have switched his entire portfolio on eToro to Bitcoin. 
Citing the economic uncertainty that the coronavirus has caused, Greenspan writes: 
"Altcoins are out of season…until further notice."
Altcoins are out of season…

In lieu of the #coronavirus uncertainty, I've moved my entire portfolio @eToro to $BTC until further notice. https://t.co/GNNTCIrm7P pic.twitter.com/bRzyCMCw38

— Mati Greenspan (tweets ≠ financial advice) (@MatiGreenspan) March 11, 2020
Is the Digital Gold Narrative Toast?
Bitcoin price had been faring well since the start of 2020. The cryptocurrency seemed aloof from the growing uncertainty gripping global markets. 
Its steep plunge earlier this week, as gold prices remained unchanged, caused many to call into question the entire "digital gold" narrative. Thanks to Bitcoin's finite total supply, numerous analysts have made the case that the first viable crypto asset represents a better safe-haven asset even than the precious metal. 
Naturally, those critical of Bitcoin took the opportunity to celebrate the drop in prices. The likes of Peter Schiff of Euro Pacific Capital took great pleasure in once again declaring Bitcoin dead.  
Bitcoin is no longer a non-correlated asset. It's positively correlated to risk assets like equities, and negatively correlated to safe-haven assets like #gold. When risk assets go down, #Bitcoin goes down more. But when risk assets go up, Bitcoin goes up less. No value in that!

— Peter Schiff (@PeterSchiff) March 10, 2020
However, Schiff is probably jumping the gun a little. We are, after all, talking about an asset that has only existed for 11 years. Still priced at over $7,700, the market clearly hasn't given up faith just yet. 
It would be quite remarkable if the planet already trusted in Bitcoin's monetary policy as much or more than people trust gold. Gold has a few thousand year head start in terms of its use as a monetary good.
In their abject rejection of technology, Schiff and fellow Bitcoin naysayers imply that we, as humans, have already created the ultimate form of money in gold. History suggests that no technology, even money, is irreplaceable if something better comes along.
Disclaimer
All the information contained on our website is published in good faith and for general information purposes only. Any action the reader takes upon the information found on our website is strictly at their own risk.
A former professional gambler, Rick first found Bitcoin in 2013 whilst researching alternative payment methods to use at online casinos. After transitioning to writing full-time...
A former professional gambler, Rick first found Bitcoin in 2013 whilst researching alternative payment methods to use at online casinos. After transitioning to writing full-time...
READ FULL BIO
Sponsored Sponsored