ALF Protocol CEO Matas Sauciunas sat down for an interview on February 21 to discuss numerous things pertaining ALF.
The interview discussed the benefits of Decentralized Finance (DeFi), the motivations for building ALF on the Solana network, the advantages ALF provides, and its current backers and how to get involved.
What is ALF Protocol?
The first topic of discussion was an introduction of what ALF Protocol is in simple terms. Sauciunas explained that ALF is a Decentralized Application (DApp) that offers lending, borrowing, a Decentralized Exchange (DEX), and liquidity provision opportunities.
"What's unique is that ALF Protocol will provide leverage for users to use to increase their position size while investing in the liquidity provision," he proposed.
The hype of DeFi
The interviewer asked Sauciunas about DeFi, why it had been gaining hype and his personal opinions on its future. Sauciunas discussed the benefits that DeFi provides in removing a centralized intermediary from financial transactions. He also noted the opportunities that DeFi provides in terms of innovations and new use cases.
"What's important is that DeFi had a growth of 88x last year and is expected to grow by another 10x this year. Also, DeFi comprises only around 5-6% of the entire cryptocurrency market cap," Sauciunas explained. "That statistic alone gives me the insight that we're still in the early stages of DeFi, and we can lock a decent spot within the ecosystem itself."
Why build on Solana?
Next, the discussion moved towards the reasoning behind building on Solana. Sauciunas gave some insight into the core benefits of the blockchain and reflected on how those advantages synchronized with the vision of the ALF team.
"We chose Solana because we're building a leveraged protocol, so we need a blockchain that is super fast with the transactions and also cheap to use," he explained.
He also detailed how the Solana network is still in its early stages of growth, leaving room for the protocol to become a major figurehead for an expanding network.
The top three advantages
The interviewer next inquired after the main advantages that ALF offers, asking for three specific examples. Sauciunas explained that the three key advantages were as follows:
A One-Stop-Shop – Sauciunas explained that the protocol would offer a variety of services under a single umbrella. He noted that users often have to switch between multiple protocols on the network, meaning ALF provides the convenience of not having to utilize multiple platforms.
Extreme Leverage – Sauciunas stated that ALF offers users the ability to use high leverage (up to 200x in some cases) for liquidity provision. This gives investors willing to take high risks the ability to make these calls in a monitored environment.
Transparency – The third advantage Sauciunas claimed is their transparency. All team building and collaboration efforts on the platform are completely transparent, helping ALF to gain the trust of its community. This includes regular updates on development as well as educational material. He noted that transparency is key in building a strong community which he considers a strength for ALF.
ALF backers and early participation
Next, the interviewer asked Sauciunas about the backers of the project. The CEO revealed that the protocol is still in early development, but the team hopes to hold their public IDO in Q2 of this year and to launch the full protocol in late Q3. They plan to have their MVP release in early Q2 of the year as well.
"The current backers of the project are Zen Capital, Dust Ventures, DIB Ventures, SRT Ventures, Alpha Hunt and Scorpio VC," Sauciunas stated.
Finally, the interviewer asked how users could get involved in the early stages of participation. Sauciunas explained that users can apply for an allocation of ALF tokens, similar to Venture Capital (VC) firms, in what they call a Pre-IDO round. This is on the ALF website. Users can also email the project at [email protected] with the headline "Pre-IDO Round" to receive assistance from a dedicated team member.
About ALF Protocol
ALF Protocol combines the capabilities of both DEXes and incentive protocols to create a decentralized exchange protocol capable of providing liquidity at a large scale.
The two main constituents of the protocol are Liquidity Providers (LP) and Risky Liquidity Takers (RT). LPs are market makers who provide liquidity to markets where there is inadequate liquidity to ensure a liquid market.
They are compensated for providing liquidity when RT's take on their positions. RT's are individuals or organizations who take on risky positions to ensure a liquid market. They are compensated for taking on risky positions by receiving a portion of the profits from the position.
For more information about ALF, visit the following links:
Website | Twitter | Telegram | Medium
Disclaimer
This article is sponsored content and does not represent the views or opinions of BeInCrypto. While we adhere to the Trust Project guidelines for unbiased and transparent reporting, this content is created by a third party and is intended for promotional purposes. Readers are advised to verify information independently and consult with a professional before making decisions based on this sponsored content.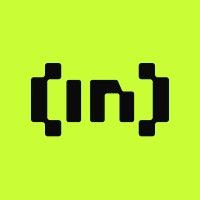 BeInCrypto Team comprises a diverse group of experienced journalists, analysts, and crypto enthusiasts dedicated to delivering the latest news, insights, and analyses in the...
BeInCrypto Team comprises a diverse group of experienced journalists, analysts, and crypto enthusiasts dedicated to delivering the latest news, insights, and analyses in the...
READ FULL BIO
Sponsored Sponsored