AirDAO, formerly known as Ambrosus, announces its transition towards true decentralization and community governance.
With a renewed vision and new leadership, AirDAO has embraced a community-first approach and is now empowering its global community to take the reins of its future. This groundbreaking shift marks a significant leap forward for AirDAO and decentralization in web3. 
AirDAO's story is one of constant change and growth. The transition from Ambrosus to AirDAO allowed for a clean slate and an opportunity for the new team to think creatively and explore daring new ideas. The emphasis on putting the community first has cultivated widespread support for AirDAO worldwide.
In a pioneering move, AirDAO will adopt a flat DAO structure, decentralizing its leadership and eliminating traditional roles such as 'Director' and 'CEO.' The AirDAO blockchain will no longer be maintained, controlled, or built by a single developer or development company. Instead, AirDAO will be developed and governed by the people, for the people.
The next phase of the AirDAO journey involves electing a nine-member AirDAO Council. This council will assume control over AirDAO's finances, operational budget, and blockchain core-engineer multi-signature wallet in the coming weeks. By May 31st, 2023; the council will have complete control over all AirDAO assets and convene regular meetings to make roadmap and operational decisions.
The community will conduct the voting process for the AirDAO Council, with fairness and transparency ensured through on-chain voting. Community members will nominate candidates of their choice without a predetermined list. The community will also shape the council's role — establishing rules, drafting the AirDAO constitution, and developing the voting process. The internal AirDAO team will support the community during the formation process and council elections.
During the transition period, Lang Mei — the current Director of AirDAO — will oversee the change to decentralized leadership. By May 31st, 2023, his CEO/Director role will be retired, allowing the elected council to assume total control of the roadmap, HR, financial, and operational decisions.
A community-led web3 ecosystem thrives on active participation. As such, AirDAO invites the community to play an instrumental role in shaping its future. Get involved in the governance process, contribute to AirDAO development, vote in the council elections, and be the change you want to see.
About AirDAO
AirDAO is a community-governed layer one blockchain and ecosystem of web3 dApps, powered by the native token, AMB.
AirDAO brings the benefits of Web3 to a global audience with a suite of powerful products in an intuitive, all-in-one interface that makes DeFi more accessible to the average user.
Disclaimer
This article contains a press release provided by an external source and may not necessarily reflect the views or opinions of BeInCrypto. In compliance with the Trust Project guidelines, BeInCrypto remains committed to transparent and unbiased reporting. Readers are advised to verify information independently and consult with a professional before making decisions based on this press release content.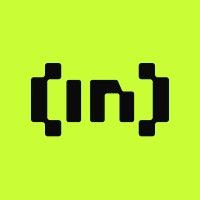 BeInCrypto Team comprises a diverse group of experienced journalists, analysts, and crypto enthusiasts dedicated to delivering the latest news, insights, and analyses in the...
BeInCrypto Team comprises a diverse group of experienced journalists, analysts, and crypto enthusiasts dedicated to delivering the latest news, insights, and analyses in the...
READ FULL BIO
Sponsored Sponsored