Bill Barhydt, founder and CEO of Bitcoin trading startup Abra, believes that private and closed-source blockchains will not only fizzle out in the years to come but collapse and fail altogether.
In an interview on Fortune's "Balancing the Ledger" program aired Feb 25, 2019, Barhydt said that fully-decentralized cryptocurrencies such as Bitcoin (BTC) will always remain superior to blockchains designed for enterprise use.
Given that Barhydt was one of the earliest employees at internet company Netscape, he is among those in the cryptocurrency industry to have witnessed the dot-com bubble of the 1990s.
According to him, the current state of the cryptocurrency market is similar to that of the dot-com industry, where enterprises attempted to develop a new technology called 'extranet.' Originally designed solely for business-to-business communication, extranets never managed to take off — in spite of the hype surrounding them. Several decades later, only the open internet protocol remains in use today.
Barhydt believes that large companies will eventually be forced to build their applications on top of public and open-source cryptocurrency blockchains — simply because that is where all the user activity is.
JPMorgan's JPM Coin is Unnecessary
Barhydt later moved his focus to Wall Street's sudden obsession with launching its own cryptocurrency offerings.
Referencing JPMorgan Chase's new JPM Coin, he said that the coin would be a complete waste of time — especially if it really is a private blockchain and private coin. According to him, the initiative is simply a private ledger designed for trade settlement. He hinted that the goal can be accomplished even without the use of blockchain technology.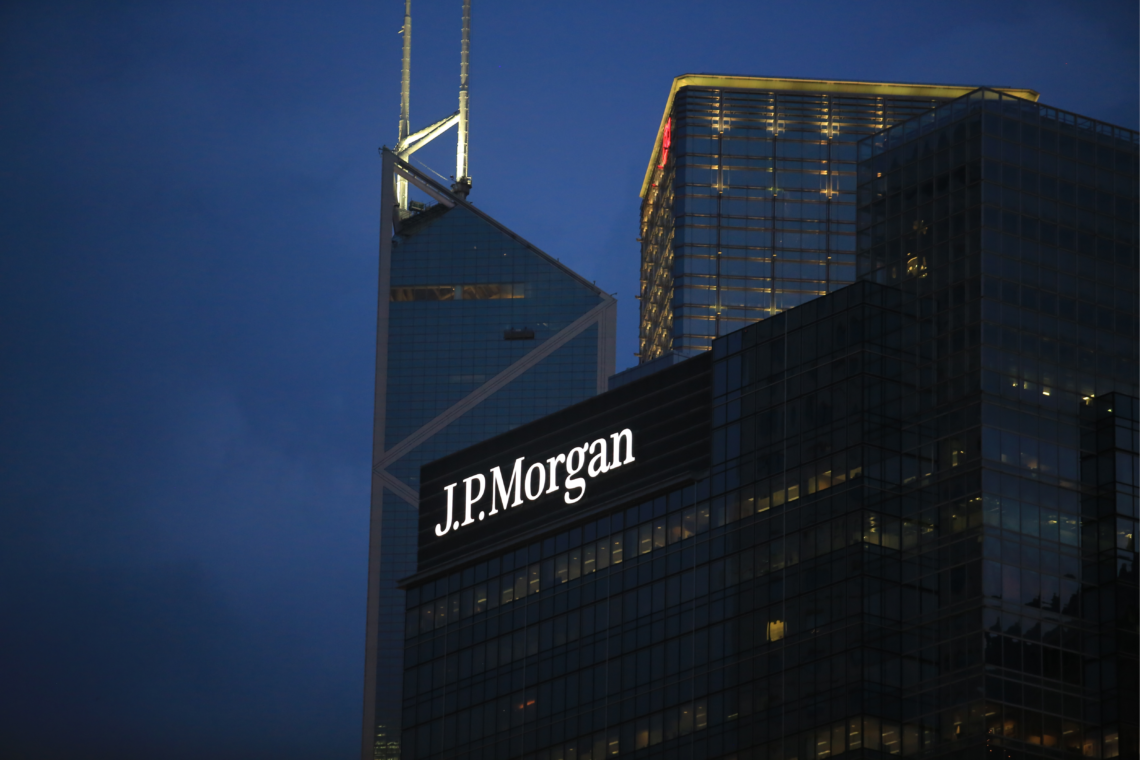 Echoing Criticisms
Nouriel Roubini, an economist and professor at NYU's Stern School of Business, made similar arguments against JPM Coin and other private cryptocurrencies recently.
Roubini questioned the validity of the token, given that it is completely private, permissioned, centralized, and relies on trusted authorities to verify transactions. According to him, these reasons are enough to invalidate any claims JPMorgan Chase makes about its latest offering being related to cryptocurrency.
In which way has the new alleged JPMorgan crypto coin anything to do with blockchain/crypto? It is private not public, permissioned not permissionless, based on trusted authorities verifying transaction not trustless, centralized not decentralized. Calling it crypto is a joke

— Nouriel Roubini (@Nouriel) February 14, 2019
Ripple CEO Brad Garlinghouse, meanwhile, said that JPM Coin completely misses the point.
Garlinghouse believes that the introduction of new bank-specific crypto tokens will not solve any issues. Instead, they will only further fragment the fiat and digital currency landscape.
While JPM Coin allows faster transfers over traditional banking channels, true crypto alternatives seek to completely do away with them.
Do you agree with Bill Barhydt's assessment of private blockchains? Let us know your thoughts in the comments below! 
---
Do you want to BeInCrypto? Join our Telegram Trading Community for exclusive trading signals, educational content, discussions and project reviews! Images courtesy of Shutterstock, Trading View and Twitter.