Coinbase continues to face criticism over its infrastructure and privacy protections as BeInCrypto investigates in this in-depth report.
Coinbase has been a staple in the cryptocurrency world for a long time now. Founded in 2012, it has followed the industry since its humble beginnings. In fact, most cryptocurrency beginners still turn to Coinbase when making their first purchase. Being an industry leader, however, the exchange has often faced criticisms. Some of these criticisms are naturally more valid than others and they're worth looking at in detail. In this article, we will attempt to break down the long history of Coinbase-related controversies up until the present-day — and more important — whether these issues were ever really resolved.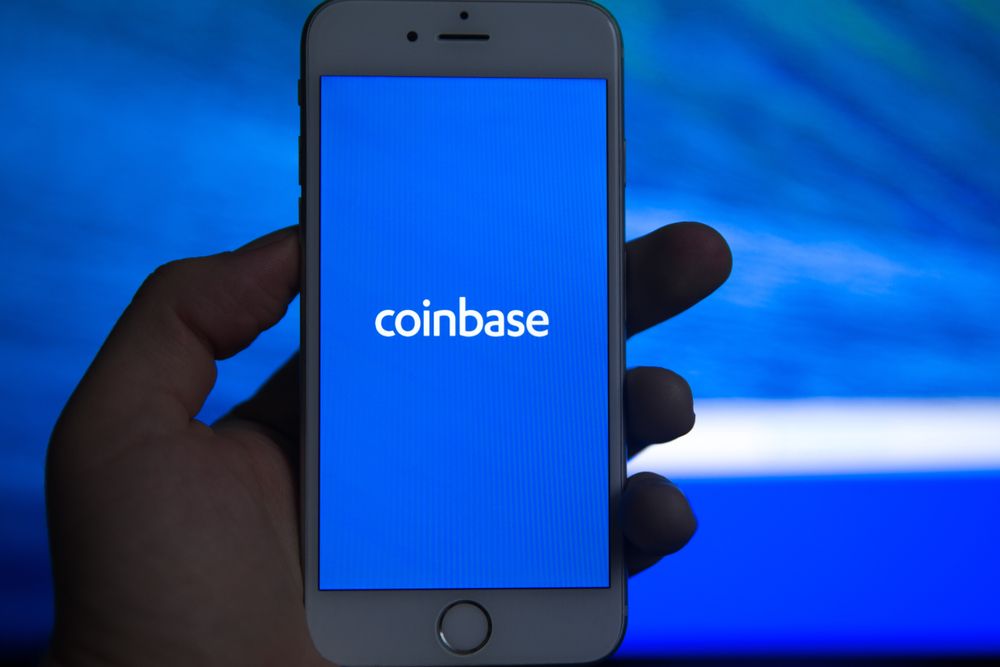 Coinbase's Beginnings (2012 – 2014)
When Coinbase first launched in June 2012, the cryptocurrency market was a tiny sliver of what it is today. In fact, only Bitcoin really existed and it was valued at just under $10. As you might imagine, Coinbase's user base during this time was extremely small. Most concerns were on
bug fixes
that had to be sorted out. Much of the space was focused on adoption with the hopes of using Bitcoin-like digital cash. Vendors were adopting Bitcoin in growing numbers. In late 2013, Coinbase started to brush against some of the bigger tech giants, especially Apple. In November 2013, Apple
removed Coinbase's app
from its App Store less than a month after launch. Most of the established platforms were especially wary of Bitcoin during this time and Apple would only reinstate the Coinbase
wallet
in July 2014. 
Luckily, its Andriod app remained unaffected. Focused on adoption, concerns surrounding Coinbase during this time were relatively minor. It was a new industry and many wanted the company to be more aggressive in promoting Bitcoin. However, given Bitcoin's relative obscurity, Bitcoin believers stuck around and began to develop the community from the ground-up. Coinbase and other start-ups began to build in the background, waiting for the rest of the world 'catch up' to the blockchain world's potential.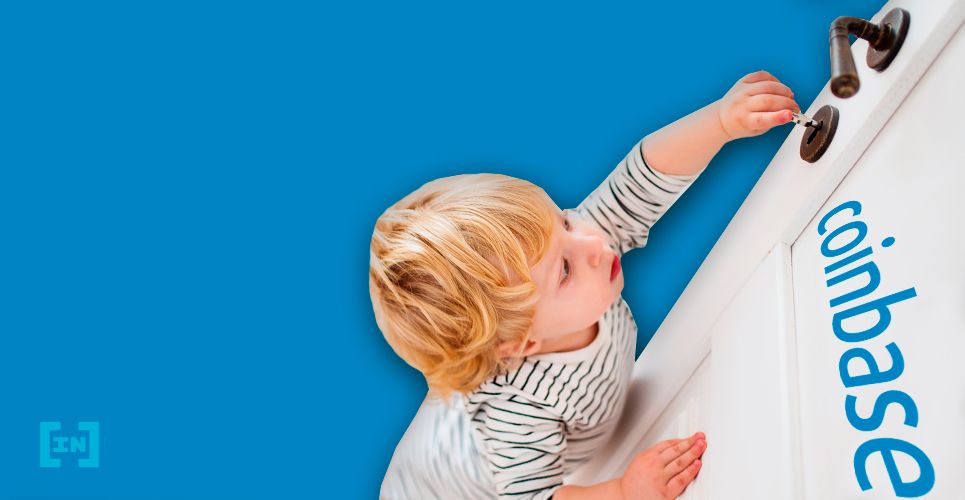 Growth and Disputes (2015 – 2016)
Coinbase continued to expand in the years ahead with more obstacles along the way. Legal questions surrounding Bitcoin began to take central importance. Moreover, the exchange now solidified its place as a leader in this fast-growing industry.
Users Voice Criticism, Legal Concerns
As Bitcoin's price continued to grow and the Mt. Gox hack of 2014 devasted the industry, Coinbase fell under increased scrutiny from both regulators and users. There were concerns that Coinbase was growing 'too big' in the industry. Many also said that the exchange had questionable
security
. As one user
wrote in 2014
, 'If Coinbase is the future of Bitcoin, then I want off this ride.' Other users on Reddit reported poor customer service,
including one individual
who claimed that 20 BTC was put into his account 'by mistake' and then charged. Concerns over Coinbase disregarding customer service would be a common theme thereafter, and many still persist today. The legal situation between banks and Coinbase also became more unclear. Banks like Barclays began to
penalize users
who bought and sold cryptocurrencies, in some cases even closing their accounts entirely. The legal situation was uncertain and many cryptocurrency companies began to flee their home states.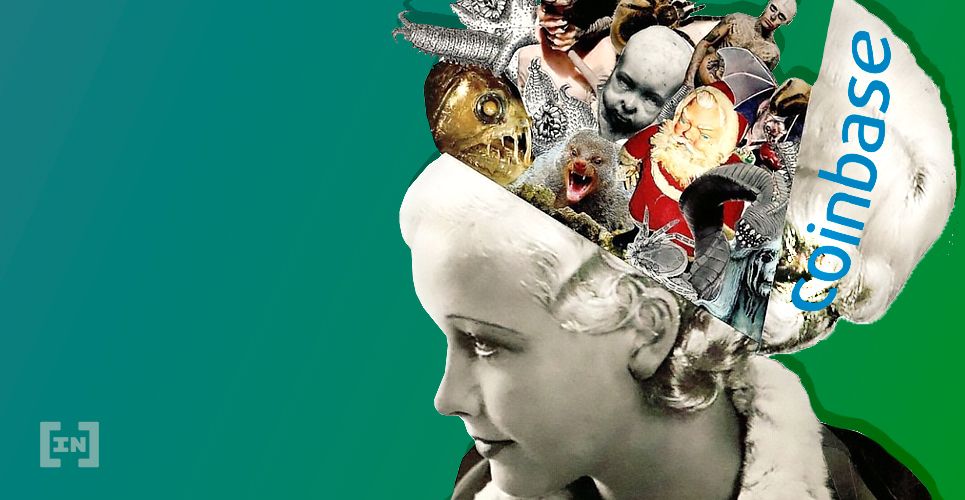 In March 2015 Coinbase's Chief Compliance Officer left. Martine Jiejadlik was touted in the media being
a fintech veteran
and her departure created some unease. As Fortune reported in August 2015, an 'exodus' of Bitcoin-related companies began to leave New York due to the state's new BitLicense. Coinbase, however, decided to take the gamble and stay. It would take the start-up close to two years to
actually obtain the license
, but it eventually paid off. 2016 also saw some of the first lawsuits against Coinbase, a taste of what would later become more commonplace in the years ahead. In late 2016, Coinbase was roped into
a lawsuit
relating to a scam called Cryptsy. The scammer, Paul Vernon, liquidated $8.2 million through Coinbase. This lawsuit would only be settled in late 2019 with Coinbase handing out
nearly $1M in damages. 
In late 2016, Coinbase was also
being pressured
to provide data for users from 2013-2015 for tax purposes to the IRS. It would eventually provide this documentation in 2018 and has since been more compliant with tax-collectors and regulators.
The Block Size Debate
With Bitcoin's second halving in July 2016, Coinbase decided to flex its influence by intervening in a dispute over Bitcoin's block size—an issue that still garners controversy today. As the Guardian wrote in August 2015, Bitcoin was undergoing a
'civil war'
with proponents of higher block sizes supporting a hard fork called 'Bitcoin XT.' Coinbase supported Bitcoin XT and this won the exchange the ire of some leading Bitcoin evangelists. The exchange was even removed from Bitcoin.com in late 2015 but would eventually be
reinstated in January 2016.
The controversy lived on, however. After the
Satoshi Roundtable
in February 2016, Coinbase's CEO Brian Armstrong wrote that Bitcoin Core's developers may be the cryptocurrency's 'biggest systemic risk.' He claimed that Core had 'poor communication skills' and '[lacked] maturity' which was keeping other developers away. More importantly, he said the developers had a preference for 'perfect solutions' instead of 'good enough ones,' which often served as an excuse to do nothing.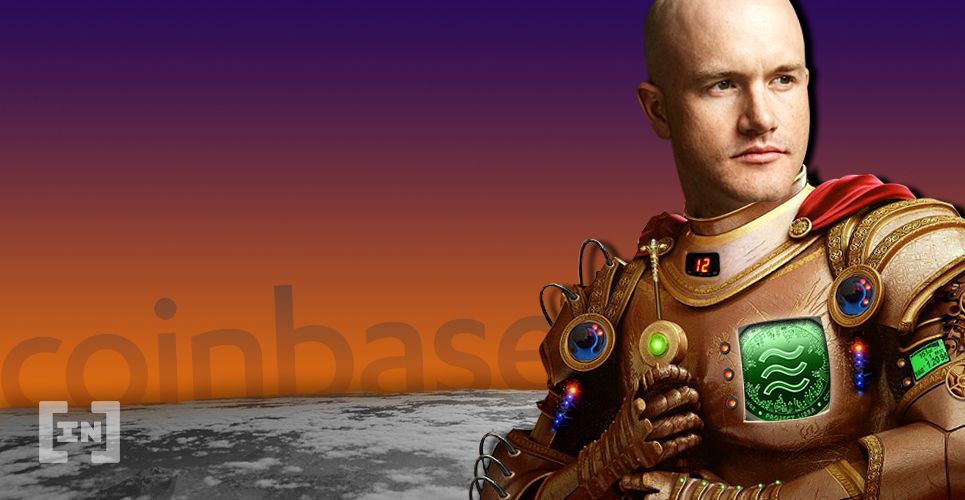 Bitcoin XT, however, was killed by rogue agents before it even really had a chance to take off. The New York Times
reported in January 2016
that a nefarious actor had distributed Bitkiller, powerful malicious software that overwhelmed users who downloaded Bitcoin XT software. The software had even affected Bitcoin XT-supporting Coinbase, who had to be taken entirely offline briefly. Overall, the situation scared off any would-be Bitcoin XT supporters. As the New York Times reported, the hacker said that '[someone] paid me for killing XT.' With that, the blocksize debate was pushed off and Coinbase was able to salvage its temporarily-diminished status in the industry.
Critics Grow Louder Amid the Bull Market (2017 – 2018)
In 2017, concerns over Coinbase's poor customer service began to surface repeatedly on Reddit and elsewhere. The criticism became a running joke of sorts in the cryptocurrency world, but the criticisms were nonetheless taken quite seriously by users. In the summer of 2017, users began to report persistent problems and loss of funds.
As one user wrote
:
I have a feeling that all the banks are going to stop accepting transactions from Coinbase. This company is f***king done. I just hope I'm able to get access to my account and withdraw my coins before they shut the doors.
Another user wrote of having $40,000 in funds frozen at Coinbase
for over a month. 
One post on r/Bitcoin garnered
o
ver 1,100 upvotes
, pleading to the community to pressure Coinbase to return $200,000 in deposited funds which never appeared on the exchange. Other users began to discuss taking
legal action
against the exchange.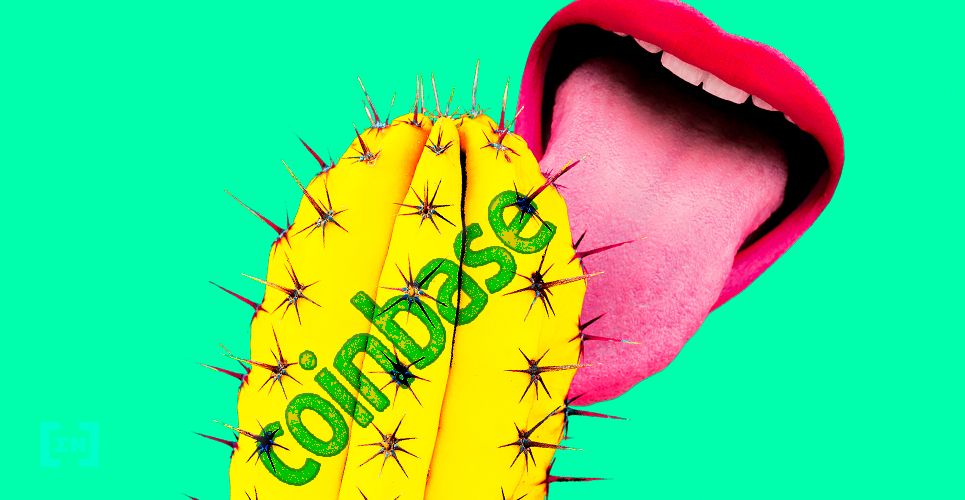 Altogether, this gives you an idea of the animosity many held towards Coinbase. In a widely-circulated piece,
one critic wrote
 that Coinbase had horrible support, locked accounts, automated responses, a broken website, often went offline, and slow processing times. The damning accusations continued to pour in and often had widespread support on Reddit and beyond. Although the exchange remained popular, these concerns naturally opened the door to competitors like Binance that we still see today. Many of these complaints would eventually be compiled in a formal, 134-page report
brought to the SEC in June 2018. 
Insider Trading Concerns and Lawsuits
On Dec 20, 2017, Coinbase added a surprise new cryptocurrency on its GDAX trading terminal — Bitcoin Cash (BCH). The listing made for an unprecedented price increase and, at one point, there was a spread of $6,000
compared to other exchanges. 
The fiasco caused a controversial firestorm for Coinbase. In a post, CEO Brian Armstrong
assured users
that employees were prevented from trading Bitcoin Cash weeks before the listing. However, the problem would continue to plague the company for some time. Although an internal investigation in early 2018 claimed no wrong-doing,
a lawsuit alleging insider trading
was filed on November 20, 2018. The lawsuits would continue to pile up through 2018. Three federal lawsuits were filed by March 2018 against the exchange, dealing with further allegations of insider trading and misappropriated funds which were said to be 'missing.'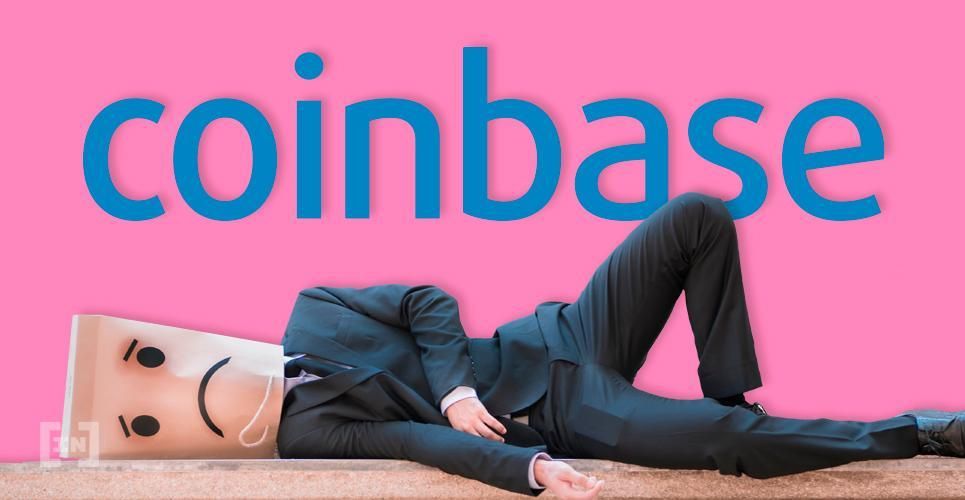 Outages and Flash Crashes
Coinbase also struggled around this era to maintain its uptime amid increased trading activity. In some cases, its crypto-assets suffered extreme
volatility
. In June 2017, Coinbase's GDAX suffered a flash crash on Ethereum which saw its price drop from $320 to a stunning $0.10. The price quickly recovered, but potential losses were severe. Coinbase would
reimburse users
for the mishap, but it nonetheless caught the attention of regulators. According to Financial Times, U.S. Financial Watchdogs requested information to
investigate the flash crash
but nothing reportedly came of the investigation. Outages were commonly reported on Coinbase throughout 2017. It became especially bad during the height of the bull market in December of that year. Reuters reported that both
Coinbase and Bitfinex were down
on Dec 12. Business Insider also reported on another outage on
Dec 1, 2017
, while another outage was recorded in
late November
as well. Users were understandably angry. It seemed as though every time Bitcoin's price rose drastically, Coinbase would experience an outage. More fuel was added to the fire when it was revealed that the company made
43% of its 2017 revenue in December alone
—a period when Coinbase had some of its worst services.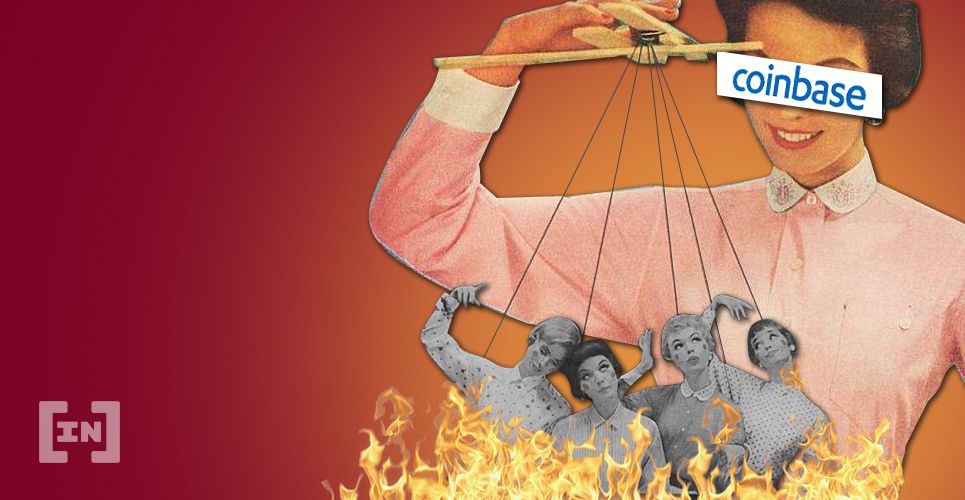 Coinbase Today (2019 —)
Many of the problems discussed so far have not been totally resolved. After 2017, Coinbase and many other exchanges experienced downtime repeatedly. 2018 and 2019 proved to be the perfect time to correct these mistakes and build better infrastructure. However, by most estimates, not much has changed. Coinbase continues to suffer outages along with other issues.
Outages Persist
As BeInCrypto has reported, Coinbase has experienced multiple outages during both Bitcoin rallies and crashes. In 2020 so far, this has happened on multiple occasions. In one case, on May 10, the exchange went offline as Bitcoin crashed $1,500 in an hour,
much to the anger of users.
These outages have become commonplace on Coinbase now, and there is little indication that they will cease. Overall, it's bad news for users trying to trade major price swings. Aside from outages, there have also been flash crashes and bugs that continue to pop up. One serious interruption in October 2019 saw a
Bitcoin flash crash to $7,700
as some stop-loss orders were inexplicably deleted. It bears some resemblance to the ETH flash crash on Coinbase in mid-2017. The mishap cost the exchange some points with ranking sites like CryptoCompare, which did not give Coinbase the top-most rank over this fiasco.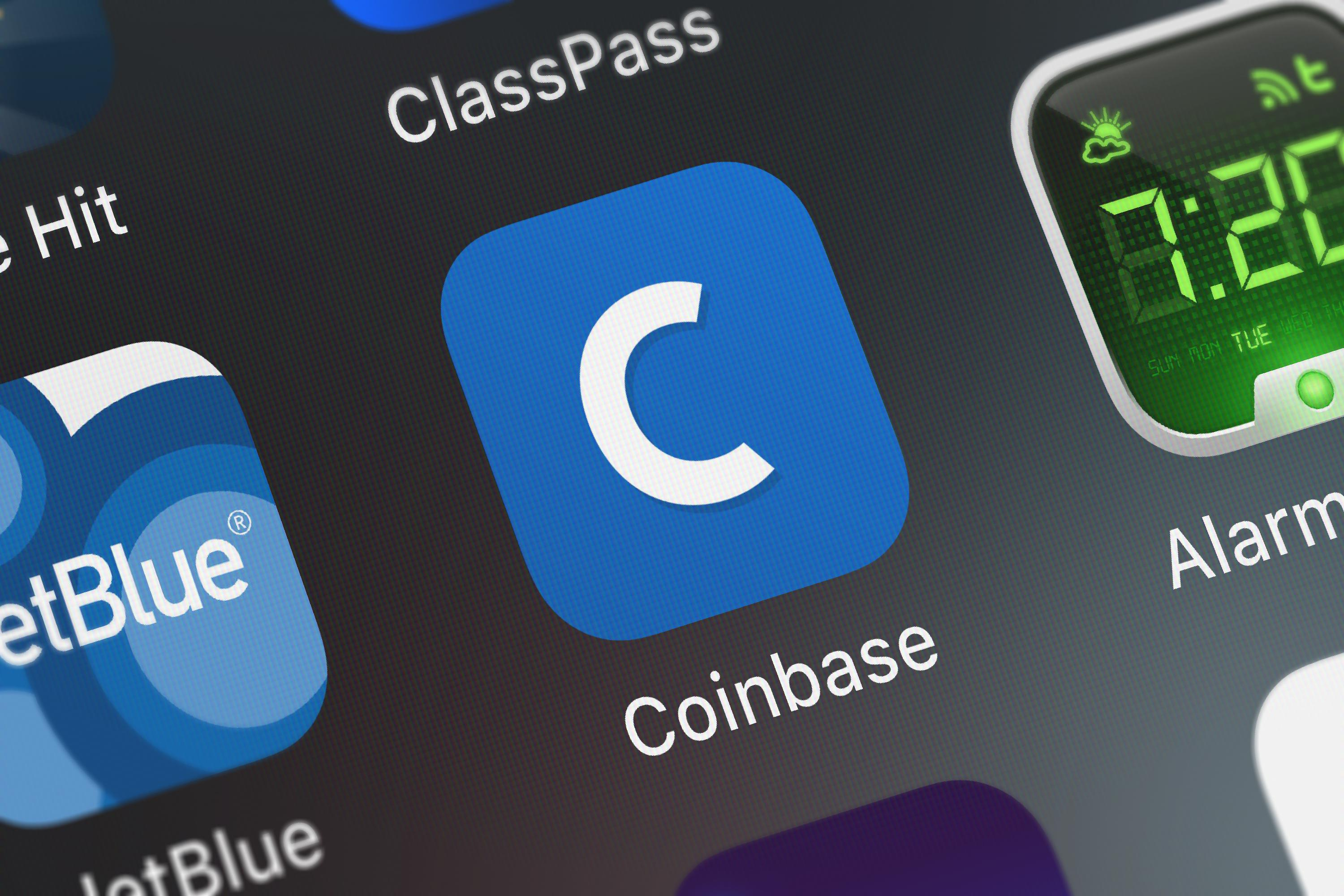 Are Funds Safe?
The shoddy exchange infrastructure has repeatedly caused concern over whether funds are safe on Coinbase. So far, there has been no reason to suspect that Coinbase has ever suffered a hack. Being regulated, it is FDIC-insured, but one is reminded of the criticisms from 2017. Have things really improved? Users still report poor customer service and frozen funds that take far too long to retrieve. However, the real test to Coinbase's infrastructure came in summer 2019 with a failed hack that was close to being successful.
According to Technology Review,
around a dozen Coinbase employees received an email from an administrator at the University of Cambridge. The message was simple — there was an economics prize at the university and it needed Coinbase's help. However, it was an elaborate hoax. The fraudster hoped to get access to the exchange's backend through malware in a URL sent to these employees. The fraudster was caught, but the situation is worrisome. Can one individual access Coinbase's backend through a simple exploit like this? The attempted hack ultimately failed, but such a blunder should not even be remotely possible. It's currently unclear whether Coinbase has improved its security since the incident was reported.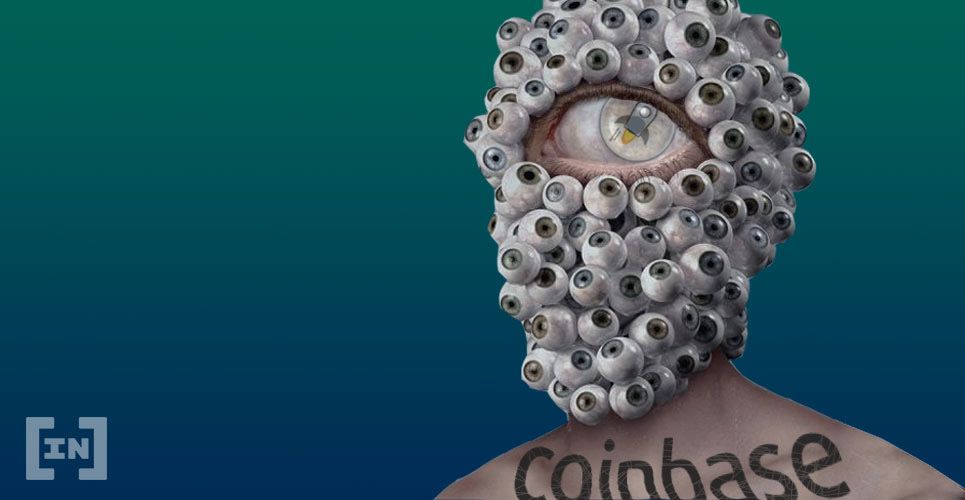 Privacy Concerns
Although Coinbase was initially in a difficult spot with regulators, it has since become one of the de facto lobbyists for the blockchain space. Coinbase has also become close to regulators and government agencies, arguably more so than any other exchange in the world. Clearly, regulators now view Coinbase as a pillar of the blockchain world that is here to stay. This has cemented Coinbase's position as an industry leader in the United States, giving it unique leverage which is now coming to light. Although Coinbase now finds itself in a better legal and regulatory position than years ago, this has brought on new controversies especially regarding privacy. Many are wondering:
Is Coinbase giving up users' information to third parties and the federal government? 
Criticisms on this front, although muted years ago have grown louder and louder. Coinbase CEO Brian Armstrong has voiced support for private transactions but also has been accused of blacklisting anonymous transactions. This is just the tip of the iceberg, however, and the criticisms go even deeper. In February 2019, Coinbase acquired the blockchain intelligence platform Neutrino. The founders of the company were previously executives of Hacking Team, a firm known for 
selling spyware tools to government agencies
worldwide. Hacking Team has been known for tainting human rights claims by opposition parties and targetting activists in despotic regimes. Many considered the acquisition to be counter to Coinbase's supposed commitment to anti-censorship, democracy, and transparency. The situation spurred the
#DeleteCoinbase hashtag. 
Coinbase has affirmed that Neutrino would help to make cryptocurrency 'safer and more accessible for people all over the world.'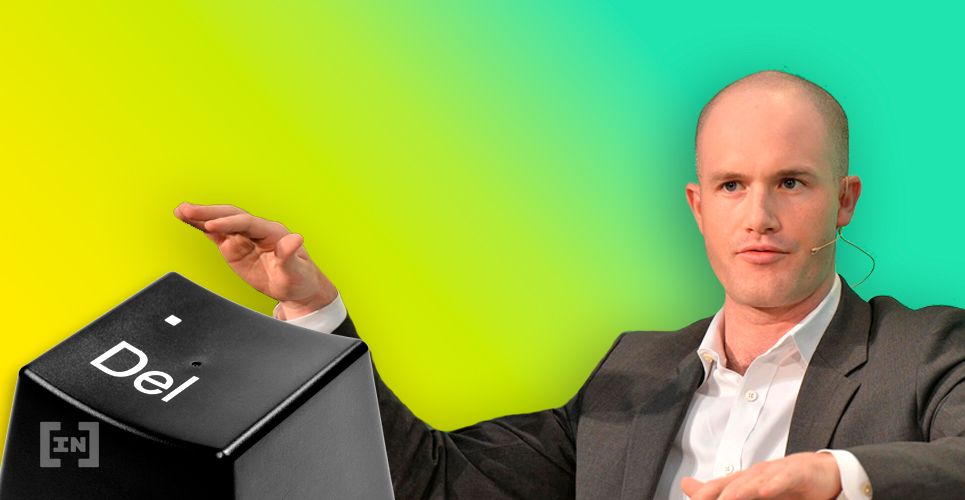 The Current Controversy
Today, Coinbase is caught in yet another controversy over its questionable ties to government entities. It recently emerged that the exchange plans t
o sell its blockchain analytics services
to the Drug Enforcement Agency (DEA) and to the IRS. According to the report, Coinbase may make as much as $250,000 from the deal to the DEA. There has been some speculation that it is related to its 2019 Neutrino deal. The reactions to the news have been nothing short of unprecedented: a mass exodus from Coinbase. As BeInCrypto reported on June 11, users
pulled over $200M in funds
from Coinbase following the publicization of the U.S. government deal. Coinbase has maintained that it will not be sharing sensitive user data to the authorities, but it seems that few are convinced. This latest controversy appears to be one of the most serious tests Coinbase has thus far had to face. Anti-censorship and privacy lie at the heart of the blockchain industry. If Coinbase is willing to sell users' information to the highest bidder and to governments, users will feel cheated.
Where Coinbase Goes From Here
So far, this article has dug deep into Coinbase's many controversies over the years. Some are more serious than others, of course. However, the recent report on Coinbase's dealings with the DEA and IRS has caused many to look at the exchange with fresh eyes. Is Coinbase trying to position itself as the de facto means with which federal authorities access users' private information in the cryptocurrency world? As it stands now, it seems so. Coinbase has still failed to fix the persistent problems, poor infrastructure causing outage after outage, and shoddy customer service that have plagued the exchange for years, Now, users also have to contend with diminishing privacy protections. The end result is an exchange that has become less and less user-centered.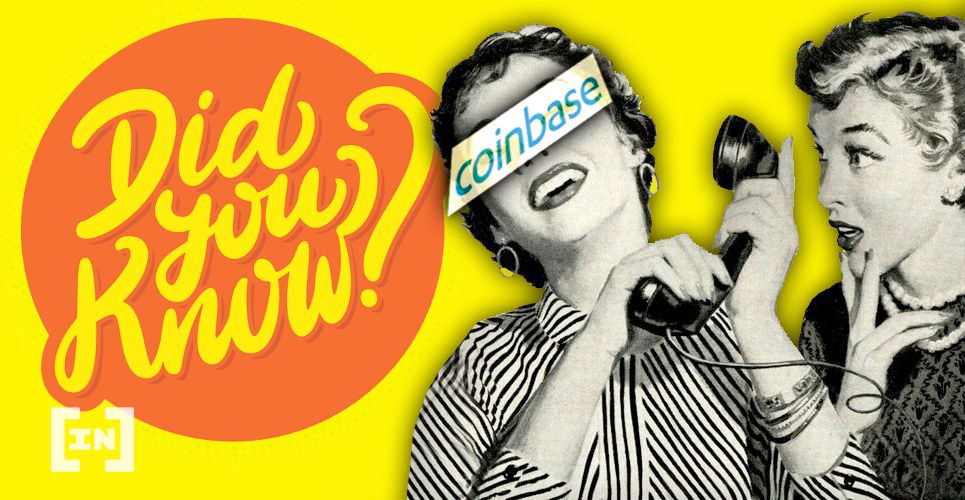 If an exchange cannot tend to the basics, then it deserves to lose its competitive edge. Customer service and exchange infrastructure come first, or else the market could once again suffer from poor service like it did in 2017. This could potentially turn away masses of people looking to invest in cryptocurrencies for the first time. Moreover, it ruins user trust in the industry as a whole. One would have expected these issues to have been resolved by now. Today, Coinbase remains the most accessible cryptocurrency exchange for Americans. It's also among the most recognizable brands in the entire blockchain sector. If you were around for late 2017, you may remember Coinbase's mobile app being the top-downloaded at the height of the bull market. Newcomers flocked to Coinbase then. However, by burning bridges with already-established users, Coinbase is setting itself up for an angry mob. In the long-run, such a strategy is self-defeating. It must be made right for the sake of the entire blockchain world. Coinbase is here to stay. Yet, if it forgoes privacy and basic intracultural improvements for short-term profit, then it will see its relevance diminish in this fast-changing industry.
Disclaimer
All the information contained on our website is published in good faith and for general information purposes only. Any action the reader takes upon the information found on our website is strictly at their own risk.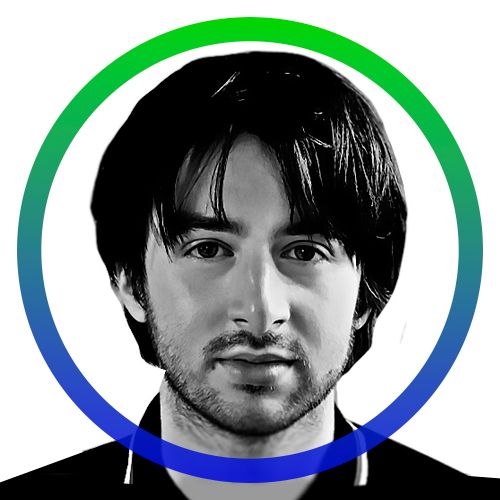 Raised in the U.S, Lucian graduated with a BA in economic history. An accomplished freelance journalist, he specializes in writing about the cryptocurrency space and the digital...
Raised in the U.S, Lucian graduated with a BA in economic history. An accomplished freelance journalist, he specializes in writing about the cryptocurrency space and the digital...
READ FULL BIO
Sponsored Sponsored