News that Coinbase will be providing software and data to the US government has irked its users. Traders have been withdrawing their Bitcoin, pledging once again to #BoycottCoinbase.
More than 2,500 BTC million has left the platform over the last few days. However, Coinbase argues that it's providing aggregated data to the United States that is already publicly available.
Users #BoycottCoinbase Following Data Deal
Coinbase
users are once again, not happy with the cryptocurrency exchange. Traders have been withdrawing Bitcoin en masse following reports that the firm is selling blockchain analysis software to the United States government. Data from cryptocurrency analysis firm Glassnode shows that more than
22,500 Bitcoin left Coinbase
almost immediately after the news broke earlier this week. Crypto analyst and developer Matt Odell
highlighted the exodus
via Twitter:
"Turns out C

oinbase

users do not appreciate B

rian Armstrong

selling surveillance tools to the US Government."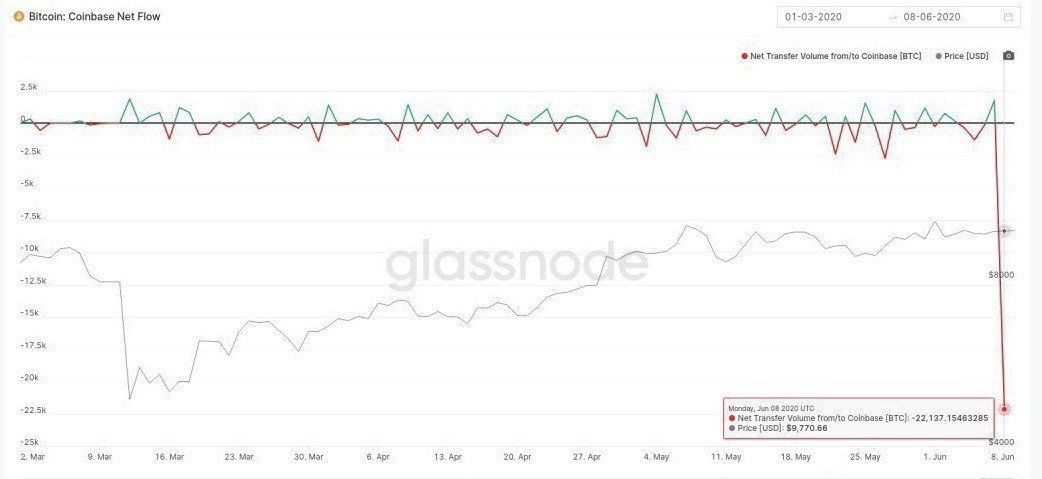 No Smoke Without Fire?
The seeds of Coinbase's latest deal and subsequent controversy were sown in 2019 when the exchange suddenly acquired Neutrino, a blockchain intelligence firm with questionable team members. As BeInCrypto reported at the time, Coinbase faced
considerable criticism
over the deal. According to
multiple sources,
Neutrino executives were formerly part of a surveillance company called Hacking Team. Deals between Hacking Team and world governments dating back to 2011 have seen the firm provide spyware and other privacy-jeopardizing software to authoritarian nations such as Sudan and Venezuela. The Hacking Team also reportedly developed a program called Money Module in 2014. The program allowed unauthorized actors to access Bitcoin wallets on compromised systems. It also allowed them to scan email correspondence for cryptocurrency-references. Coinbase justified the 2019 acquisition by claiming that a data analysis provider it was previously working with had let it down. It was, therefore, forced to find another at short notice. A data leak by the former provider forced a sudden deal with Neutrino.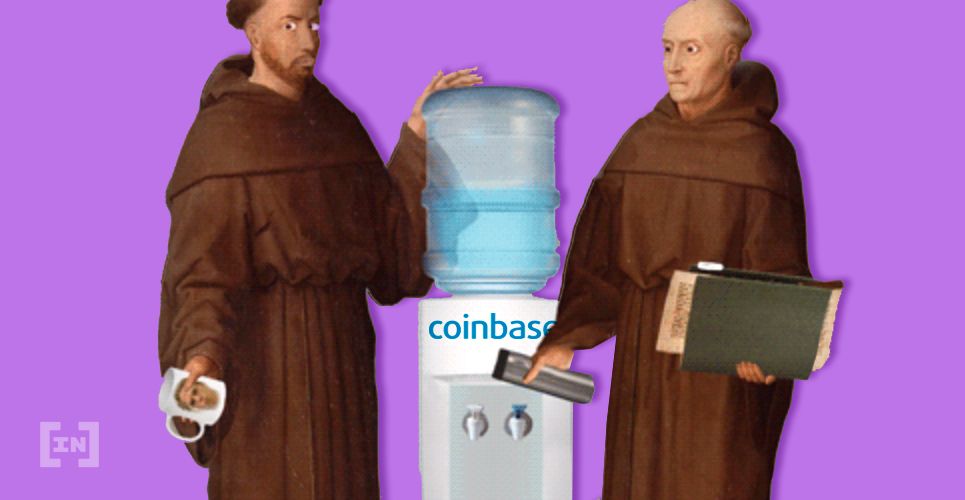 Influential cryptocurrency analysts called for a boycott of the platform at the time, but few appeared to act on the news. The recent data-sharing deal with the U.S. government seems to have pushed users over the edge. As a result, many have finally decided to take custody of their own BTC by moving it to an exchange with a less questionable reputation.
Coinbase Responds
Following reports that suggested the exchange was preparing to sell sensitive user data to U.S. authorities, Coinbase released a statement. The company says that the deal will not disclose anything other than publicly accessible information. According to a
Coinbase spokesperson
, reported by Forbes:
"This tool only offers them streamlined access to publicly-available data and at no point do they have access to any Coinbase internal or customer data."
A Rough Time for the Exchange
Coinbase was already a source of much controversy in the industry prior to the recent deal. The exchange again cracked under heavy traffic this month, or so they claim. As BeInCrypto has previously reported, Coinbase has a
habit of going offline
during periods of heightened Bitcoin price
volatility
. The most recent example occurred at the beginning of the month, when Bitcoin suddenly pumped hard, briefly rising above $10,000. According to a recently-published Coinbase blog post, the exchange was "
unable to keep pace
" with a five-fold increase in traffic that took place during the move.
Wrong Priorities?
As part of the post, Coinbase claims to be "working on a number of improvements" to help with future incidents. However, given that heavy traffic outages date back
all the way to 2015,
and have only increased in frequency, the exchange has had plenty of time to prepare. Despite claims that it was addressing the issues, Coinbase recently announced that it was in the process of adding several new digital currencies to its trading service. This only attracted more criticism. In response to a
tweet
linking the blog post with the
potential new listings,
users expressed their ongoing dissatisfaction. Bitcoin industry observer Whale (@CryptoWhale)
commented
:
"That moment when everyone leaves your exchange, so you finally add new coins in an attempt to bring them back….. I think its a bit late now…."
Meanwhile, long-term Bitcoin proponent and RT News presenter Max Keiser tweeted that the company was "listing phantom coins that exist only by virtue of being listed on Coinbase." He called the exchange a casino and accused it of
operating outside of California law
. Bitcoin investor and industry observer Stephen Cole added to
the conversation
. He dismissed the firm's integration plans with Bitcoin's Lightning Network because the micropayments solution is not ready for the mainstream. He also questioned their motive to list a host of obscure, micro-cap cryptocurrency projects.
The Beginning of the End for Coinbase?
Coinbase has been one of the most recognizable names in the industry since its launch in 2014. Despite heavy criticism over the years, it has managed to make a name for itself by offering one of the easiest methods for first-time Bitcoin users to gain exposure. Previous downtime issues and irrelevant asset listings have not ended in quite the same exodus. Confidence in government sits at an all-time low and the latest debacle may just be the last straw. It remains to be seen whether Coinbase can shrug off its critics once again. Or as @CryptoWhale so appropriately hinted above, the exchange has overstepped the mark one too many times.
Disclaimer
All the information contained on our website is published in good faith and for general information purposes only. Any action the reader takes upon the information found on our website is strictly at their own risk.
A former professional gambler, Rick first found Bitcoin in 2013 whilst researching alternative payment methods to use at online casinos. After transitioning to writing full-time...
A former professional gambler, Rick first found Bitcoin in 2013 whilst researching alternative payment methods to use at online casinos. After transitioning to writing full-time...
READ FULL BIO
Sponsored Sponsored