Fees on the Ethereum (ETH) network remain at record highs making swaps on Decentralized Finance's (DeFi) favorite Decentralized Exchange (DEX), Uniswap, too expensive for most. BeInCrypto explores five alternatives users are going to instead.
SushiSwap (SUSHI)
Originally a fork of Uniswap (UNI), SushiSwap (SUSHI) is an automated market maker (AMM) for decentralized "swaps" that runs on the Ethereum blockchain.
It is a community-run platform, with SUSHI holders possessing the ability to participate in the platform's governance (decision-making process). SUSHI's lead developer is the pseudonymous "sushi-chef" OxMaki.
SUSHI forked from first-mover Uniswap in protest against an invitation to centralized shareholders. In August of 2020, a collection of investors committed $11 million to the project in return for some control.
Indeed, the OxMaki-led token now sits just behind UNI in the Total Value Locked (TVL) rankings, with $3.63 billion locked to UNI's $3.93 billion.
Binance DEX
The Changpeng Zhao (CZ) universe also expanded into the DEX space last year, with its own custom Binance DEX. Binance DEX claims it is a fully decentralized exchange, pit as an alternative to its centralized counterpart. The exchange sits on top of another Binance product, Binance Smart Chain (BSC).
Like any other AMM, Binance DEX removes Binance's central match-making system, allowing users to transact any listed token directly with each other.
The DEX recently made headlines after analysis revealed it was 49 times cheaper to use than its Ethereum-based alternatives. Binance also operates a peer-to-peer fiat-to-crypto platform in its efforts to appeal to the DeFi space.
PancakeSwap (CAKE)
Interestingly, Binance DEX competes with several other DEXs on the BSC including recently popularized AMM, PancakeSwap.
Claiming to be the number one AMM on the BSC, the Sunday treat-themed platform replicates much of SUSHI's features. This includes governance and yield farming in the aptly named "Syrup Pools."
The CAKE team justified its decision to use the BSC instead of Ethereum by highlighting the high cost of developing and running smart contracts on the Ethereum network.
"Why would we want to drive a slower car that costs more to run?"
CAKE has risen over 1,200% since the start of the year, as it proved a low-cost alternative to Ethereum DEXs.
Curve Finance (CRV)
Curve Finance is the "curve"-ball in this list. It is a DEX specifically for the decentralized exchange of stablecoins. Launched in 2020, Curve aims to provide stablecoin swaps with low-slippage and a low-fee algorithm custom-built for stablecoin markets.
At the moment, Curve contains seven stablecoin pools, including amongst them: PAX, Compound and Binance's own stablecoin, BUSD. Moreover, users can exchange these for many more stablecoins. Users can also stake stablecoins in these pools to earn "stable" interest in CRV.
Balancer (BAL)
If Curve was the curve-ball in this list, then BAL is an outlier altogether. Balancer is a standalone protocol for programmable liquidity built on Ethereum.
The protocol manages a "self-balancing" portfolio, weighted according to specific criteria. Its uniqueness stems from the fact that whilst it sits on the Ethereum network, it doesn't require ETH to function.
Moreover, many tokens can be added in its place. Balancer is currently number nine in the TVL rankings, with $1.34 billion staked.
Disclaimer
All the information contained on our website is published in good faith and for general information purposes only. Any action the reader takes upon the information found on our website is strictly at their own risk.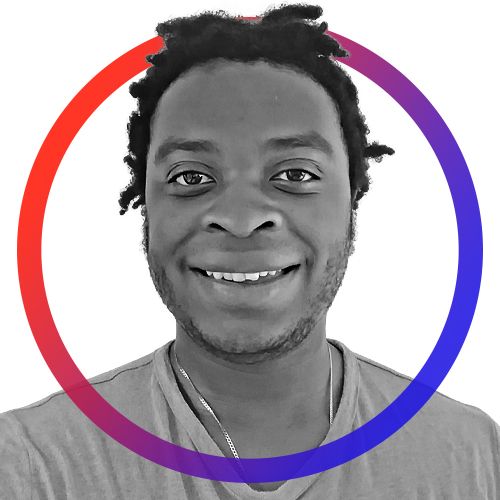 Emmanuel entered the cryptocurrency space in 2013 as a cryptocurrency broker. He is a crypto-enthusiast, entrepreneur, and investor, who has built and led several projects and...
Emmanuel entered the cryptocurrency space in 2013 as a cryptocurrency broker. He is a crypto-enthusiast, entrepreneur, and investor, who has built and led several projects and...
READ FULL BIO
Sponsored Sponsored