A new metric buzzing on cryptocurrency Twitter shows that around 2% of all Bitcoin addresses control about 80% of the entire circulating supply.
Should we worry about structural inequality when it comes to Bitcoin? Many on Twitter are disagreeing over the metric which indicates that the distribution of Bitcoin is perhaps the most unequal out of any major commodity or economy on record.
Bitcoin Inequality
According to crypto-analyst Preethi Kasireddy (@iam_preethi), around 0.21% of all BTC addresses control around 55.69% of all Bitcoin. Around 2.03% control 80.46% of all Bitcoin. As we move further down the ladder, around 10.03% own 89.29% of all Bitcoin.
Bitcoin wealth distribution: 2% of addresses control 80% of the wealth.

Ouch. pic.twitter.com/MtNe3nKf5K

— Preethi Kasireddy (@iam_preethi) August 13, 2019
There have been conflicting responses to this issue, with some saying it's not even a problem at all. Vinny Lingham (@VinnyLingham), CEO of blockchain ID problem Civic (CVC), believes that such inequality is simply unsustainable. Others, like Director of Business Development at Kraken Dan Hedl, believe that on-chain data cannot possibly show the correct distribution of Bitcoin.
The issue with this calculation lies in the fact that the vast majority of Bitcoin addresses are merely for dust. It is much better, as one user (@girevik_) points out, to only look at addresses above a particular threshold. The metrics on this seem to indicate that the number of addresses holding more than $200 of BTC is at an all-time high.
This is widely skewed because of dust attacks that created many low-value balances early in Bitcoin's history. Much better to only look at addresses above a certain threshold, e.g. https://t.co/alYANHCRM2

— girevik (@girevik_) August 13, 2019
Does It Matter?
Oftentimes, those in the cryptocurrency space like to criticize projects with too much inequality in token distribution. For example, it's been said that around 1.6% of EOS holders have some 90% of the supply — now, regardless of whether or not this is true, it has often been weaponized as a talking point against EOS. In short, inequality has often been used to demonize pre-mined cryptocurrencies.
Yet, when it comes to proof-of-work cryptocurrencies, this criticism is seldom levied since there is computational 'work' involved. Still, however, the capital needed to mine inherently contributes to growing inequality. If you were lucky enough to mine Bitcoin in the beginning with just a basic computer, you lucked out.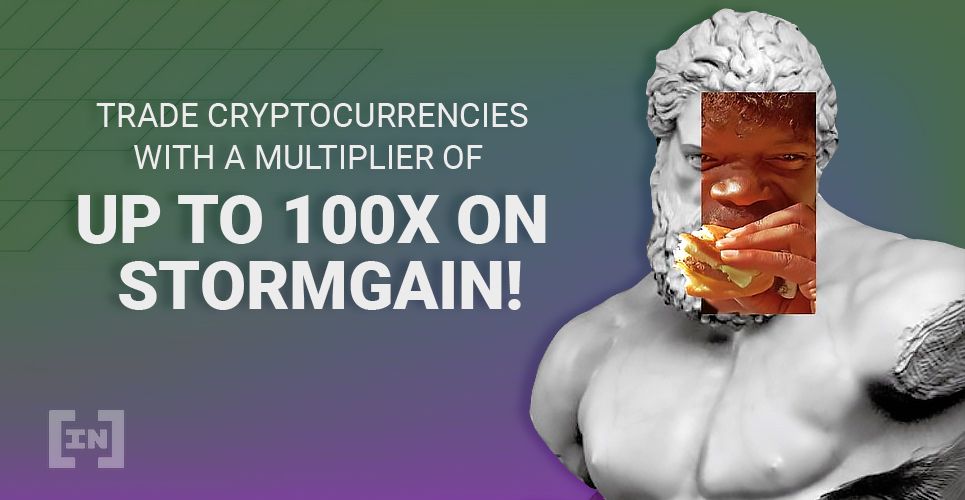 Now, some might say that having larger holders is a good thing, especially if they don't sell. Less Bitcoin in circulation certainly applies upward price pressure. Yet, one can easily see how owning just 1% of the circulating supply can have a severe impact on price if even a fraction of that is sold at once.
So, does inequality matter? Since Bitcoin is still a young commodity, it does not seem to impact the market much yet in the short-term. The effects of inequality in the cryptocurrency space are still poorly understood, however, and may have serious ramifications down the line.
Do you believe Bitcoin has an inequality problem? Let us know your thoughts below in the comments. 
Buy and trade cryptocurrencies with a 100x multiplier on our partner exchange, StormGain.
---
Images are courtesy of Twitter, Shutterstock.
Disclaimer
All the information contained on our website is published in good faith and for general information purposes only. Any action the reader takes upon the information found on our website is strictly at their own risk.