The mint day of this upcoming NFT will start on February 20, 2022. The pre-sale will begin at 2 PM EST, with a pre-sale price of 0.055 ETH. During the public sale, anyone can mint, but only those on the whitelist will be able to mint during both the pre-sale and the public sale. There will be only 2500 whitelist spots available.
Join 1ATH.Studio Twitter and Discord to claim the whitelist spot on Discord.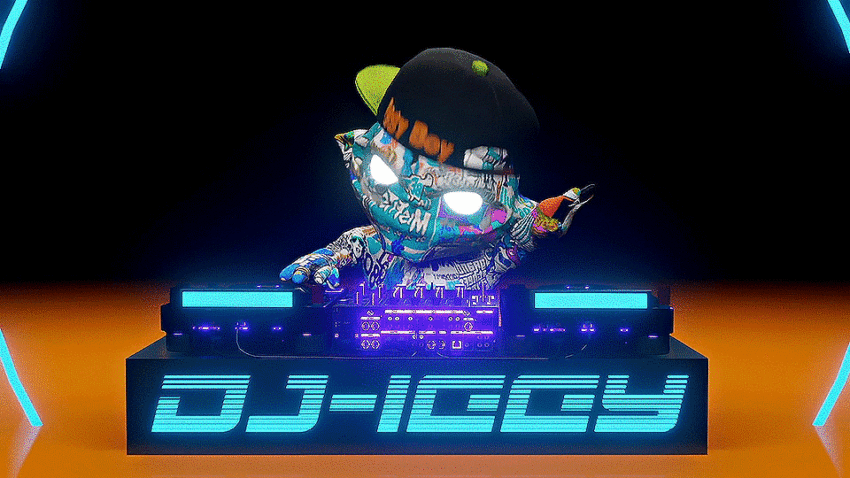 They will be able to mint a maximum of five IggyBoy NFTs at pre-sale. Then 10 during the public sale for one wallet.
This is then followed by the public minting at 4 PM EST, wherein IggyBoy NFTs can be minted at a cost of 0.088 ETH. Both pre-sale and public minting will only be accessible via this link . Following the initial minting process, the IggyBoy NFT Collection will be showcased and traded on OpenSea, the largest Ethereum marketplace for NFTs.
IggyBoy NFT shows promising advantages and benefits
Aside from obtaining a unique piece of digital art manually created by 1ATH.Studio talented 3D designers, IggyBoy NFT holders will have the privilege to buy land at discounted rates. They will also be able to organize different ventures in the upcoming vUniversum metaverse.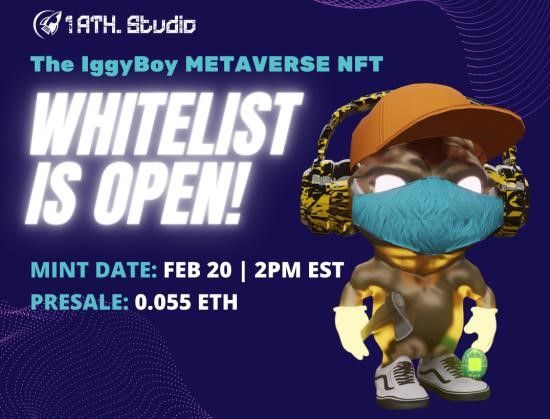 For those looking to diversify their investment portfolios, the IggyBoy NFT makes an excellent option. The fact that the project is an Ethereum-based blockchain shows that it is truly an attractive and one-of-a-kind investment opportunity.
1ATH.Studio is building the biggest NFT and iGaming community
1ATH.Studio is a well-known and well-established brand that offers a comprehensive range of NFT-related and omnichannel services. Because of its creation by some of the top minds in the marketing and blockchain industries, the IggyBoy NFT project appears to be very promising. Some have called the initiative one of the fastest-growing NFT communities this year.
Starting this year, shortly after the release of their IggyBoy collection, 1ATH.Studio will create a collection based on the IggyBoy and IggyLady's symbiosis. In terms of concept and art, the Symbiosis NFT collection would be admired by the community. NFT holders who have both an IggyBoy and an IggyLady will be able to establish a relationship and receive a Symbiosis NFT for free. In the future companies and the metaverse, each Symbiosis NFT will have the same advantages and benefits.
The team is excited to continue working with their amazing community to create a one-of-a-kind, blue-chip project. Those interested in learning more about the different ways the utility NFT business is anticipated to expand, as well as project details, please visit these official websites 1ATH.Studio and IggyBoy.
Get exciting news and updates by following them on social media:
Disclaimer
All the information contained on our website is published in good faith and for general information purposes only. Any action the reader takes upon the information found on our website is strictly at their own risk.