Looking for a belated holiday gift for your crypto-enthusiastic friends? Look no further. We have hand-picked some of the best ideas and suggestions on how to wow a crypto geek and bring new supporters into the fold. Whether the person you're shopping for is a longtime hodler or fairly new to this realm, we have some solid gift options, complete with links, laid out below. So what are we waiting for? Let's celebrate the holidays crypto-style!
[Editor's Note: BeInCrypto is independent and has no relationship with any of the products mentioned in this article.]
Safe Seed Mnemonic
If you've been in the crypto space for a while, you've probably heard many horror stories about people who forgot their cryptocurrency wallet passwords or seed phrases and lost access to their coins.
Well, that's where
Cryptosteel
comes in. This is a physical, stainless steel system for storing your private keys or wallet seed phrase. 
Using a series of metal plates that cover all Ascii printable characters, you can store your own custom keys or seeds inside of a steel tube, which then itself can be locked away safely. The device is designed to withstand temperatures of up to 2500 degrees Fahrenheit, and comes with a tamper-evident seal for maximum protection! If this gift is for someone who prioritizes security, you just might have a winner here.
Bitcoin Inspired Watches
Maybe the Bitcoin fan in your life is also a fan of style. What better way to showcase both your love for cryptocurrency and still maintain a classy look, than to sport a bitcoin themed wristwatch? There is a variety available, for example, some of the premier offerings from
Cryptomatic
. These watches are of exceptional quality, and sport powerful but subtle Bitcoin logos imbued into their design.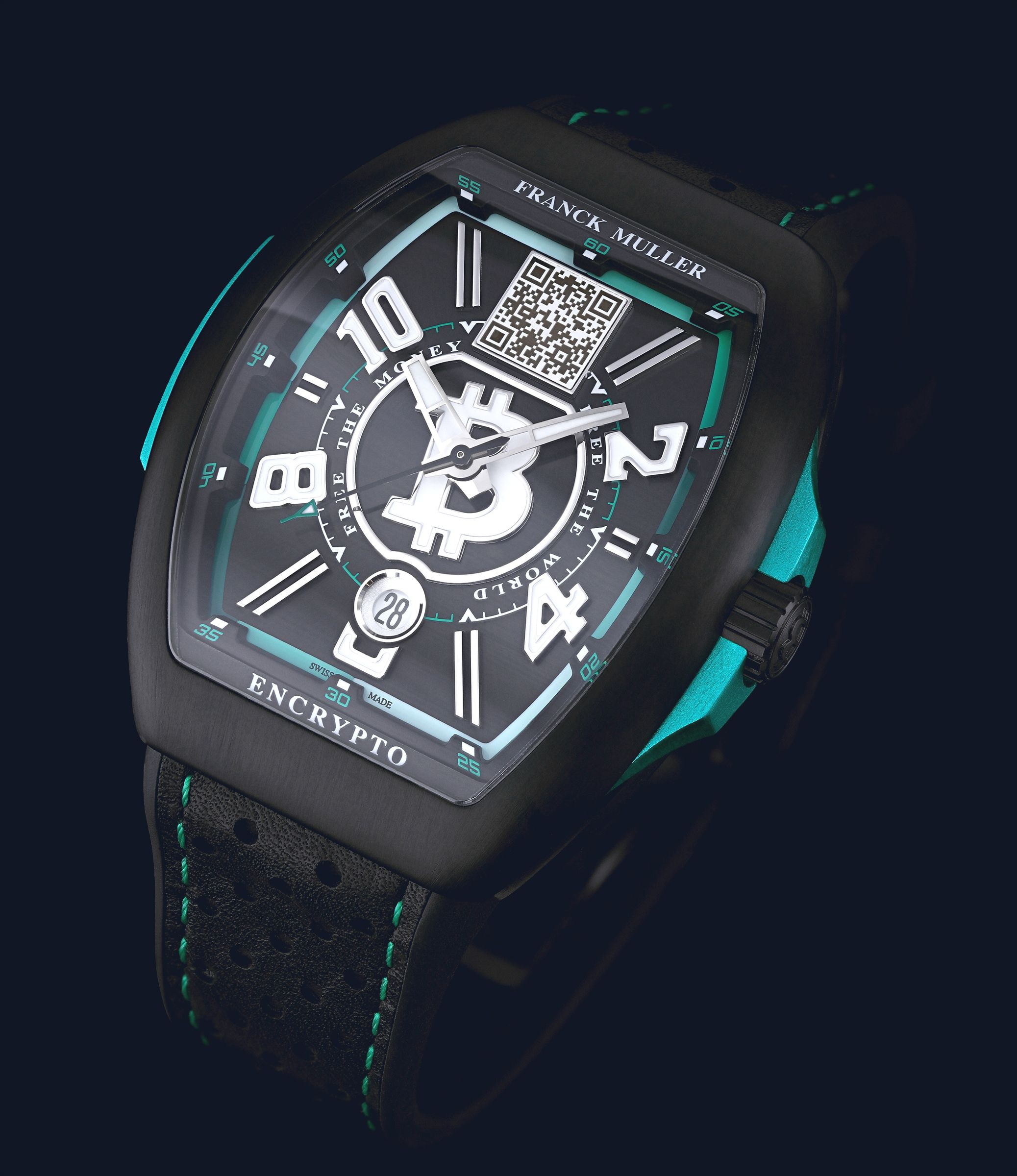 Want more options? Then check out some of the designs being offered by
Zazzle
, which come in the form of not only wristwatches but pocket watches and wall clocks as well. No matter what kind of timepiece you may be looking for, one of these sites should have you covered!
Cryptocurrency Themed Jewelry
If the cryptocurrency user in your life also enjoys wearing jewelry, then don't worry,
Etsy
has you covered. As you may expect, there are pages and pages of necklaces, rings, and other trinkets that are fashioned with the Bitcoin logo or other cryptocurrency symbols. This can be a great way to add a subtle hint of decentralized asset support to your daily style, and there are offerings to fit all types of price ranges. From costume jewelry to classy accents, this collection should have something for everyone.
Physical Cryptocurrency Coins
While there is no need for Bitcoin or any cryptocurrency to be minted in the form of an actual coin made from precious metals, that hasn't stopped companies from offering them. One of the more popular offerings comes from a company named
Denarium
. Here you can find a wide variety of physically real coins that act as a form of cold storage wallet for your Bitcoin. 
Various types of coins exist and come in Gold, Silver, and Bronze formats. The latest stock is always changing so be sure to check them out if this sounds like something that may make the perfect stocking stuffer for your crypto loved ones!
This gift idea is somewhat of a no-brainer gift for any cryptocurrency user who doesn't already have one. Hardware wallets provide a convenient way to safely keep your assets stored offline but are still pretty easy to access when necessary.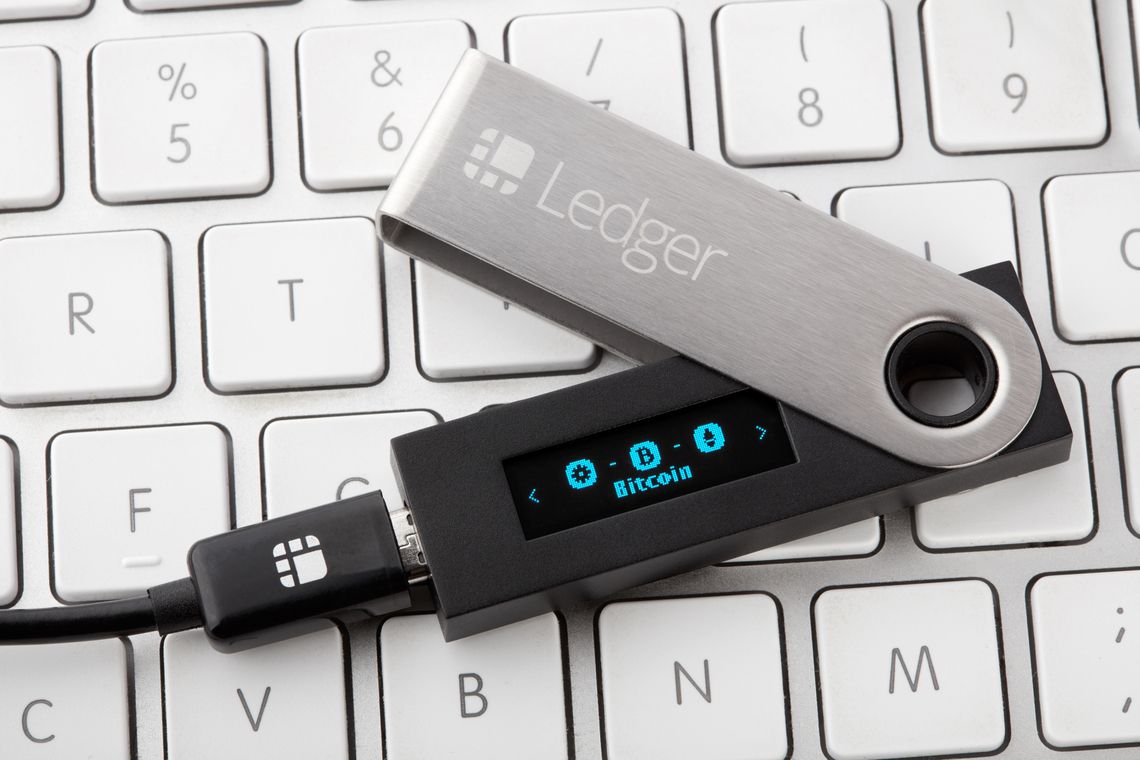 Some of the most popular products here come from
Ledger
and
Trezor
, though there are several other popular types available. Prices can range from tens to hundreds of dollars, but often you can find deals and bundles available for better value, especially around the holidays. Trust us when we say you will be quite popular with your loved one if you put one of these under the tree this year!
Subscription to TradingView
If your crypto enthusiast is also a trader, as many are, then they may just appreciate a paid subscription to a charting website such as
TradingView
. TradingView offers a wide array of asset markets to track, not just cryptocurrency. Furthermore, it offers an impressive suite of tools and indicators that can help traders get the most out of analyzing the market.
Now it's true that the free plan does offer all of these basics, but the Pro plan goes beyond this with additional indicators, even more markets to explore, the ability to have multiple charts up at the same time, and much more. If the person you're shopping for this holiday season is serious about trading, then this is a solid choice for a great gift.
Crypto Artwork
One of the places that Bitcoin and other cryptos have definitely prospered is in the art world, and not just as a means to purchase. Cryptocurrency themed art is highly popular in certain circles, and getting a painting, poster, or another piece that promotes the use of Bitcoin will surely be a welcome gift for anyone who appreciates digital assets and art.
There are many outlets available online, but you could start by checking out
CryptoArt
, a website dedicated to just this type of unique decoration. And yes, they accept both traditional credit/debit cards, as well as cryptocurrency through CoinPayments.net!
Digital Land/Digital Items/NFT's
Building off of the Cryptocurrency Art idea, there are in fact a wide array of digital "items" that can be bought or sold and are backed up by cryptocurrency. Referred to as "Non-Fungible Tokens," or NFTs, these can range from digital images, such as art, to collectible assets akin to trading cards, to items that can be used in video games, and even virtual land in a digital world like
Decentraland
.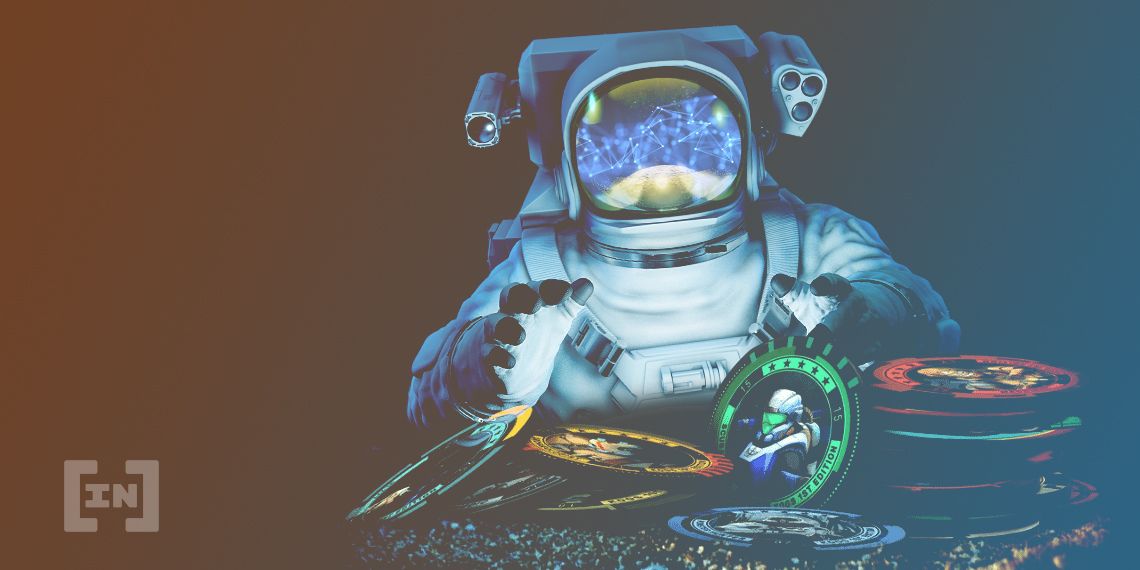 Virtually any type of computer asset can be tokenized on a blockchain and owned or traded with tangibility, so depending on what your giftee is into, this could be a creative way to give someone a cryptocurrency asset that is more unique or creative than just some coin. 
Other games, such as the upcoming title
The Sandbox
, are powered by NFTs as well, so if your crypto fan is also a gamer, this may be a great way to bring both of their lives together this holiday season!
Cryptocurrency Literature
If the person you're shopping for this year is trying to really get a solid understanding of how cryptocurrencies work, then perhaps buying them a book to walk through the finer points of this complex world could help. Books like
Bitcoin for Dummies
,
The Bitcoin Standard,
and
Mastering Bitcoin
all can be very useful in explaining how this new frontier is going to change finance forever.
Of course, there is literature that goes beyond just Bitcoin, so depending on who you are shopping for you may want to take their preferences into account, but these books are a great starting point for anyone trying to understand decentralized assets.
Actual Cryptocurrency
This could be a bit "on the nose," but what cryptocurrency fanatic doesn't want even more crypto? You could go out of your way to expose someone to a new asset they don't already have, or simply get them more of whichever one they already love. You could even couple this with the above mentioned physical coins or hardware wallet. 
Seeing as most users of digital assets believe they will continue to appreciate well into the future, this really could be the ultimate gift that keeps on giving. Either way, it'll show the person you love that you care about their financial future.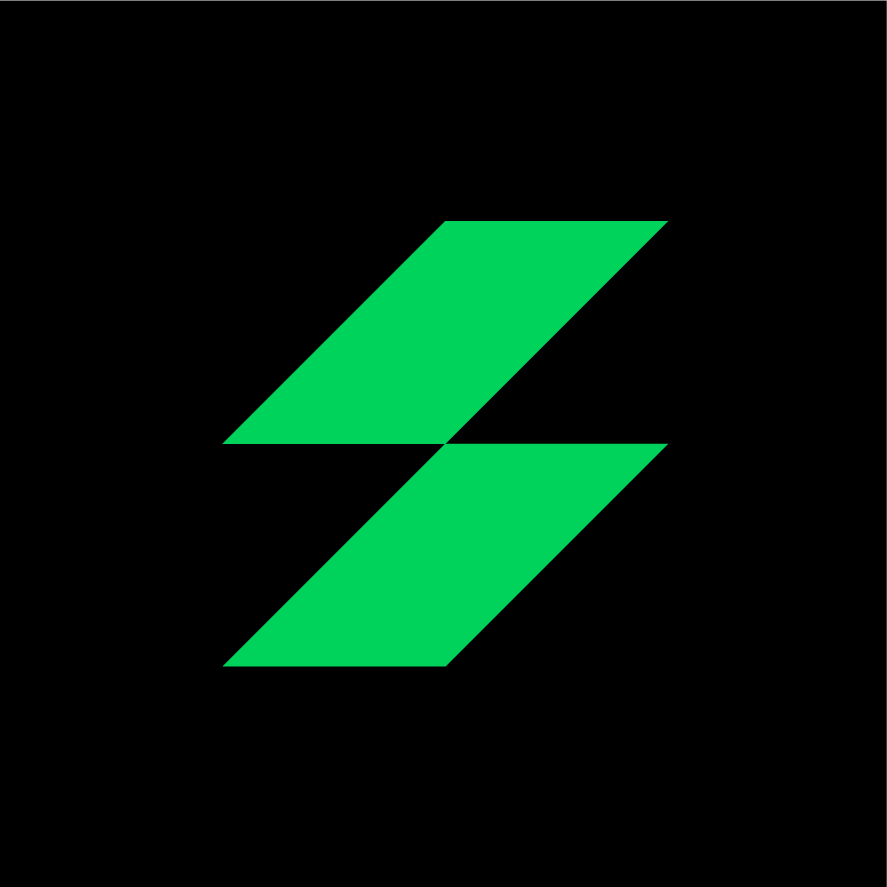 There is the potential for an added bonus here. If you find yourself gifted some cryptocurrency this holiday, then you can actually get more rewards simply by depositing that crypto onto
Stormgain
! This holiday season, the exchange will be hosting a lottery. There will be two "rounds," going from
December 7th until December 28th, and December 29th until February 1st. Each round will have 50 winners. Users get a ticket for every $500 worth of cryptocurrency they deposit, and those who deposit over 2,500 during this promotion will be entered into a special VIP raffle as well, with prizes in cryptocurrency as well as more tangible items like a 13-inch Macbook or a Playstation 5! 
Interested traders should trade often and hit around 200k trading volume.
Conclusion
Hopefully, this list has given you some solid ideas to work with for this holiday shopping season. There's really no shortage of cryptocurrency-themed swag available out there from a wide variety of sources, so if you don't see a perfect idea here, it is likely out there waiting to be found. Fortunately, every day there are more cryptocurrencies out there, and hence more products promoting them being created. In many ways, this is the best Christmas ever to be a Bitcoin user, and future years only stand to get even better!
Would you like to find something from the above under your Christmas tree? What's your idea of an ideal crypto gift? Share your thoughts in the comments below. 
Disclaimer
All the information contained on our website is published in good faith and for general information purposes only. Any action the reader takes upon the information found on our website is strictly at their own risk.