The cryptocurrency market is rapidly developing and brings huge opportunities. One of these opportunities is high earnings on cryptocurrency trading due to the high volatility of cryptocurrencies. 
However, the cryptocurrency market is extremely unpredictable. Even experienced cryptocurrency traders cannot always predict the movement of cryptocurrencies. Due to the market unpredictability, many trading bots do not work well with cryptocurrencies.
At the same time, the use of trading bots is a serious competitive advantage and allows people to trade around the clock with different cryptocurrencies, significantly increasing their income.
YBOT.TRADE has set itself the goal of creating trading bots that would consistently bring profit in the highly volatile cryptocurrency market. 
Developed by company bots give a high passive profit on trading. They are able to independently trade different cryptocurrencies, significantly reducing the time of traders working with crypto assets, while improving their results and allowing them to earn more profit.
YBOT.TRADE is a technology company that develops software for bots for trading on cryptocurrency exchanges. YBOT.TRADE specializes in the development of trading bots for the Binance cryptocurrency exchange and is an official partner of Binance.
Binance is the largest cryptocurrency platform with a large set of tools for trading, steadily and actively developing. For this reason, YBOT.TRADE chose Binance. The large number of Binance tools presented on the platform provides vast opportunities for bots to work and makes their work the most profitable. The bots themselves are easily customizable to meet the changing needs of the market.
Specialists of YBOT.TRADE independently trade on Binance, testing the created software. The successful trading of the company's traders is proof that the developed bots can bring significant profits to their owners.
YBOT.TRADE only sells proven software. The company's team includes not only IT developers but also traders who successfully use the created bots on Binance. It is impossible to create a perfect product without testing it.
The presence of traders allows the company to adapt bots to the specific needs of customers, as well as to test new trading strategies on Binance, adapting them to the needs of the market.
All developments of YBOT.TRADE is proven in practice, which makes the software the best on the internet. In their bots, the company uses neural networks and artificial intelligence. This helps bots to instantly self-tune and change according to changing market conditions.
Cryptocurrencies are extremely volatile, and the market is very sensitive to emotions and panic moods. The use of both artificial intelligence and self-learning allows bots to learn, responding to market changes in a timely manner and faster than a human.
Bots are not subject to emotions, they are able to soberly analyze and control any situation. This makes trading bots more competitive than real people. In addition, bots can work around the clock and make decisions faster than humans. And in the volatile cryptocurrency market, seconds are crucial.
YBOT.TRADE is a new approach to creating bots for trading.
Go to the YBOT.TRADE website and find out how much profit you can make.
Disclaimer
This article is sponsored content and does not represent the views or opinions of BeInCrypto. While we adhere to the Trust Project guidelines for unbiased and transparent reporting, this content is created by a third party and is intended for promotional purposes. Readers are advised to verify information independently and consult with a professional before making decisions based on this sponsored content.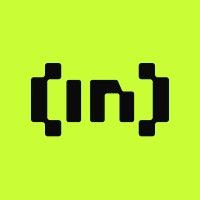 BeInCrypto Team comprises a diverse group of experienced journalists, analysts, and crypto enthusiasts dedicated to delivering the latest news, insights, and analyses in the...
BeInCrypto Team comprises a diverse group of experienced journalists, analysts, and crypto enthusiasts dedicated to delivering the latest news, insights, and analyses in the...
READ FULL BIO
Sponsored Sponsored