If you've glanced at the cryptocurrency market in recent hours, you've probably noticed that one coin, in particular, is up — and up big.
Of course, we're talking about XRP. The third-ranked cryptocurrency by market capitalization is, at the time of this writing, up 42.24 percent over the last 24 hours. Over the last seven days, XRP is up an astonishing 65.17 percent — currently trading at $0.46.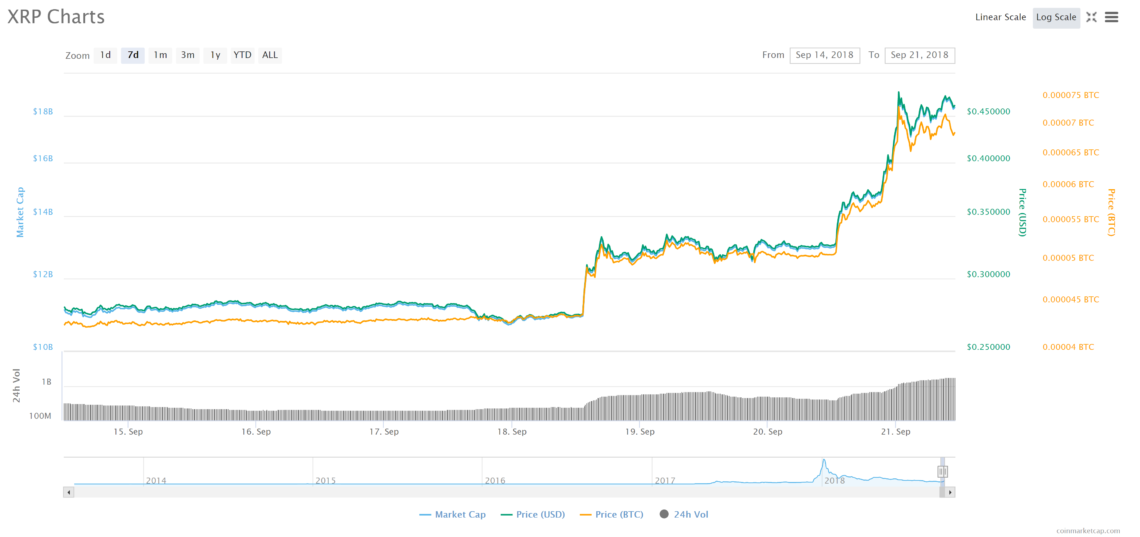 Buy the Rumor?
XRP's gains have come following news that the cryptocurrency's parent company, Ripple, will be launching a commercial product in the coming weeks or months. As
BeInCrypto
reported
earlier this week, Ripple's product, xRapid, is a technology aimed at making Ripple's cryptocurrency (XRP) a means by which both banks and payment providers may expedite financial transactions across borders — a process which traditionally isn't particularly fast. As noted by
Forbes
, a Ripple spokeswoman has since come out and said there isn't currently an official timeframe for the commercial release of xRapid.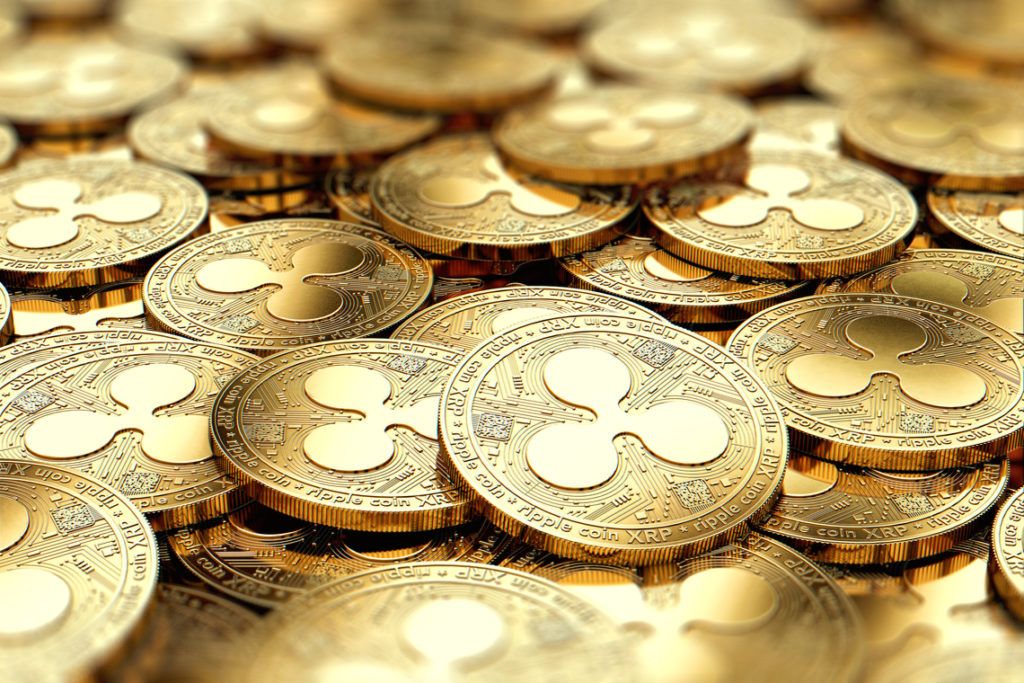 Sell the News?
While major gains are noteworthy and fun, investors may want to remind themselves that the phrase 'buy the rumor, sell the news' has proven all but fool-proof in the cryptocurrency market. The possibility exists that XRP's current price action is a case of 'buying the rumor.'
Update #1 (2018-09-21, 11:04 am EST): XRP has unseated Ethereum (ETH) as the second largest cryptocurrency by market capitalization. The headline has been adjusted to reflect that fact.
What do you think about XRP's dramatic price increase in the last few days? Let us know your thoughts in the comments below! 
[Disclaimer: This article is not intended as financial advice. Neither BeInCrypto nor the author are responsible for any investment decisions made after reading this article.]
Disclaimer
All the information contained on our website is published in good faith and for general information purposes only. Any action the reader takes upon the information found on our website is strictly at their own risk.