XRP has risen at a significantly faster rate than bitcoin over the past seven days, racking up an incredible 100% from $0.27 to $0.54 as of Nov 23.
Bitcoin, in comparison, has moved up 13.7% from $16,244 to $18,477 in the same period.
While XRP and the crypto market's overall movements continue to track the performance of bitcoin, XRP's unusually bullish movements could potentially be explained by a recent regulatory change in the U.S.
The decision forbids banks from denying services to certain money service businesses – such as crypto businesses – without establishing their risk on a case-by-case basis.
XRP's Barnstorming Performance
As visualized in the chart below, XRP has enjoyed one of the best weeks in its history, climbing an incredible 100% in seven days, including a 40% rise from $0.32 to $0.45 in just 24 hours between Nov 21 and 22.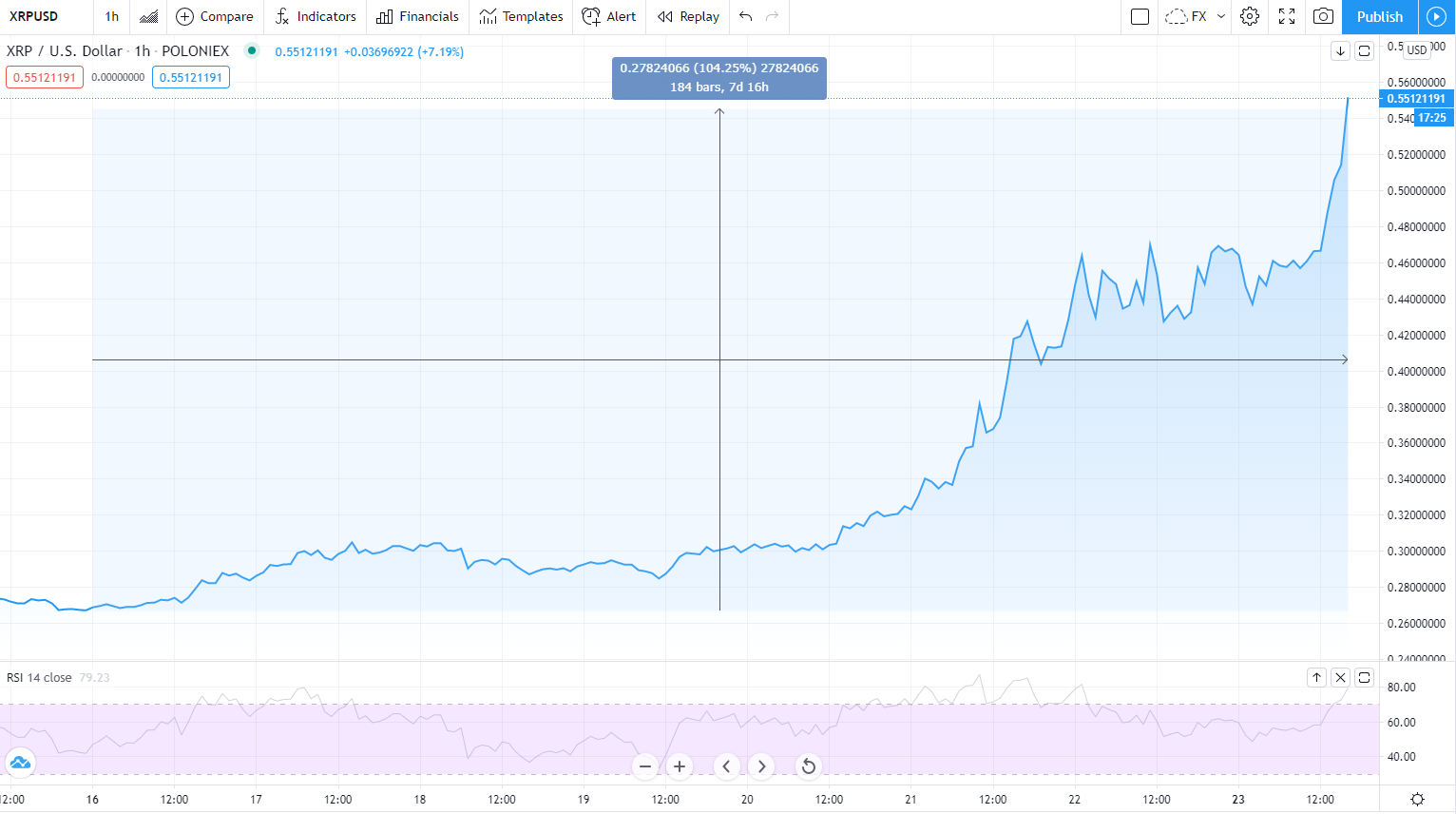 The new peak, which is XRP's highest level since Oct 2018 is still some way from its Dec 2017 all-time high of around $3.50. Only time will tell whether a sustained breakout will follow in the following weeks and months.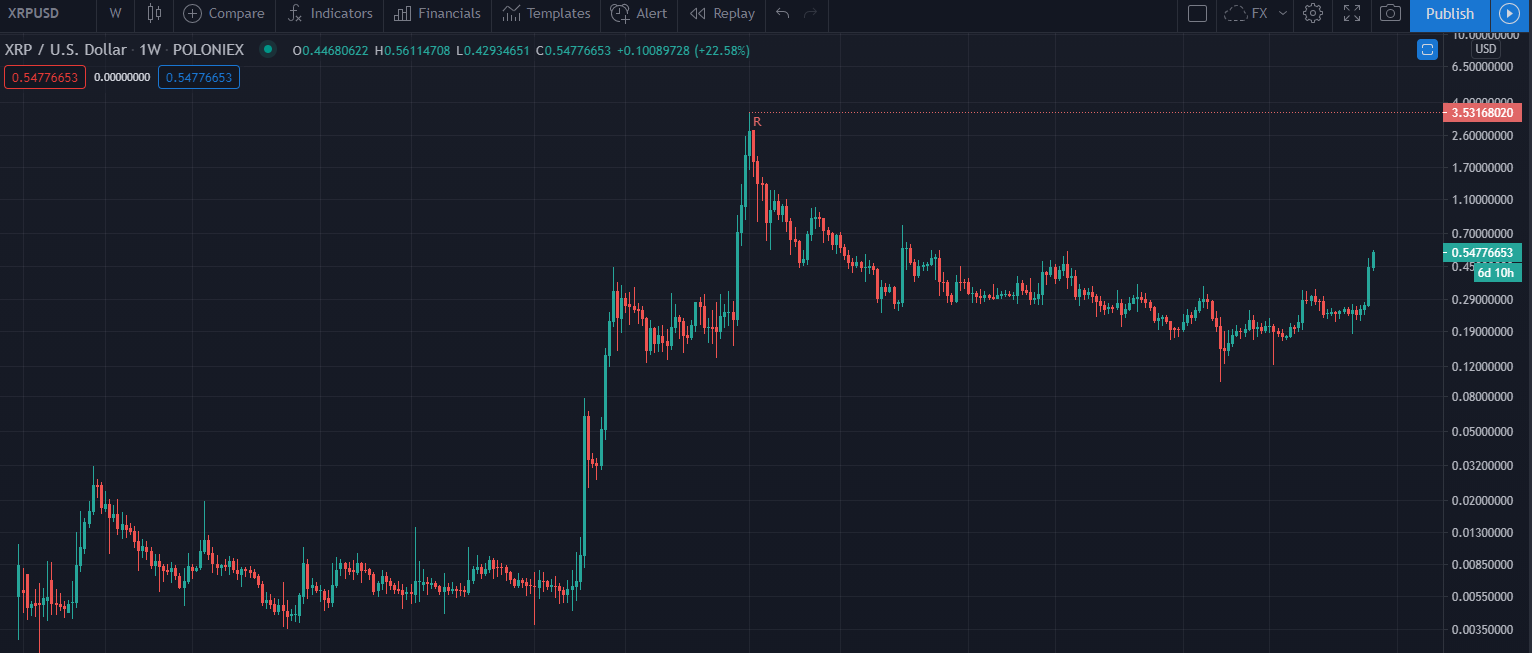 Regulatory About Turn?
On Nov 20, the U.S. Treasury Department's Office of the Comptroller of the Currency (OCC) released a new set of draft guidelines for financial institutions.
In the proposed regulation, the office, which is headed by former Coinbase attorney Brian Brooks, forbids American banks from denying their services to legal businesses in response to political pressures.
The proposal mentions the Obama-era financial crime prevention initiative, 'Operation Choke Point,' a regulation that ended up harming innovation by enabling the financial exclusion of certain legitimate business categories for political or sentimental reasons.
Specifically referencing money services businesses (MSB), the OCC's proposal states that banks cannot henceforth deny their services to any legally eligible businesses without actually establishing a case for doing so, based on individual risk assessments.
A quote from the proposal reads:
"In order to ensure that banks provide customers with fair access to financial services, and consistent with longstanding OCC policy, a bank's decision not to serve a particular customer must be based on an individual risk management decision about that individual customer, not on the fact that the customer operates in an industry subject to a broad categorical exclusion created by the bank."
This regulatory shift theoretically opens a new doorway to crypto-related businesses that have been arbitrarily blacklisted by banks and also opens the door for new entrants into the crypto space.
XRP is regarding by many as the token aimed at competing with the SWIFT network to become the new default medium for cross-border payments. Has its time finally arrived?
Disclaimer
BeInCrypto strives to provide accurate and up-to-date information, but it will not be responsible for any missing facts or inaccurate information. You comply and understand that you should use any of this information at your own risk. Cryptocurrencies are highly volatile financial assets, so research and make your own financial decisions.