Web3: The world will remember 2021 as the year it emerged from the shadows and entered the public consciousness.
Major media learned the term for the first time and quickly hailed it as a new era. Sure, everyone was getting a little breathless over digital currencies and NFTs of cartoon apes in the process. But after years of preparing the ground, Web3 has now put down sufficient roots. It has grown enough shoots to be taken seriously.

New indices arose alongside, offering the world insights into the decentralized internet. Plus, ways to invest in its growth. Venture capitalists predicted that the next wave of innovation will come from the borderless world of blockchain. Not from Silicon Valley.
For those of us who have been here from the start, there was a dawning recognition. Far from being a flash in the pan – Web3 has the potential to forever alter the digital world. This came as little surprise. But what exactly lies behind this year's leap forward in mainstream credibility?
A number of bellwether "under-the-hood" Web3 protocols reached new heights of utility and maturity. But I would argue that a confluence of trends and events affecting the Internet as a whole have appeared. They have conspired to demonstrate that Web3's time has come. These included a succession of reputationally damaging Web 2.0 incidents. Such events taught both developers and users harsh lessons about the dangers of Big Tech dominance. These events did serve as a powerful wake-up call for us all.
Web3 vs Web2
First, a former Facebook employee released confidential research suggesting the social media platform valued "profits over safety." This allowed the spread of often incendiary misinformation in the quest for traffic. Then, in early October, an hours-long global outage struck Facebook and associated platforms. This included Instagram, WhatsApp and Messenger. Finally, an anonymous hacker released reams of data from Amazon's gaming platform Twitch to the public. This included source code and details of creator earnings.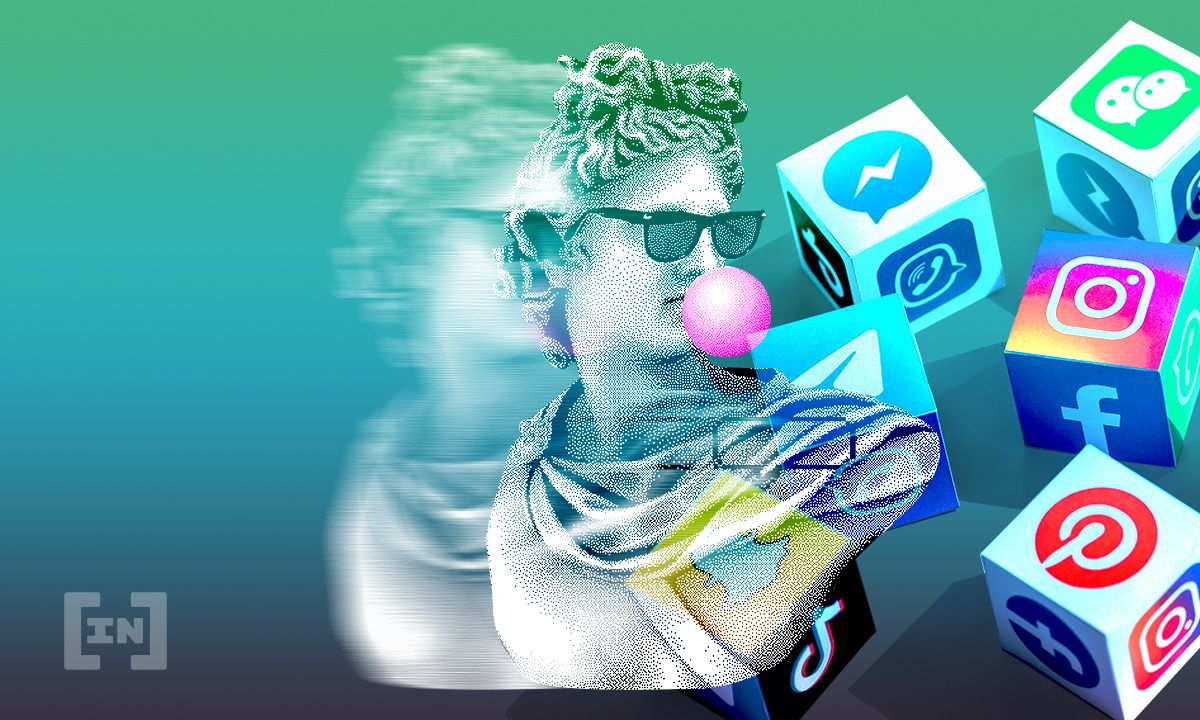 The anonymous poster who released the Twitch data on the 4chan message board explained the purpose of the leak. They said it was to "foster more disruption and competition in the online video streaming space."
These words will certainly resonate with creator economy entrepreneurs, whose ambitions are often held in check by their dependence on big platforms. Such platforms charge high prices, change rules with little notice, and are seldom held to account for breaches of safety.
The pandemic, meanwhile, accelerated an existing boom in the creator economy. Big players and niche start-ups sought to serve audiences unable or unwilling to venture out to entertainment venues. The latter are often start-ups that can ill-afford the hefty cost of using centralized infrastructure providers.
Web3 as a Solution
Taken together, all these trends served to highlight the downsides of Big Tech's hammerlock on the digital world: data insecurity, disregard for users, and high costs. Web3 was created to address all three issues. Web 2.0's woes turned a new and flattering spotlight on the decentralized Internet as a viable antidote.
Coupled with the welter of Web 2.0 headlines came a more fundamental shift in Web3's fortunes. A host of decentralized protocols, particularly in the infrastructure space, expanded their service offerings. It also increased their demand-side fees substantially through the whole of the year. This trend looks set to continue into 2022.
Holding to the business maxim "If you can't measure it, you can't improve it", leading minds in the blockchain universe conceived new ways to assess and invest in Web3's accelerating growth.
Web3 Index
The Web3 Index was the first benchmark to rate protocols based on fundamental yardsticks such as aggregate usage fees. It launched in September and is already regarded by many as a standard compendium of key demand-side metrics across the Web3 stack. The current index leader, decentralized storage protocol Arweave, has earned almost $600,000 in usage fees in the past three months alone.

Market prices are an imperfect measure of success. But investors showed an eagerness to buy the tokens of "under-the-hood" projects amid volatility in the decentralized finance space. This pushed tokens in many projects to record levels. Mainstream investment sites began calling middle-layer protocols the next big thing in crypto markets.
The Future
I am convinced that the future of the Internet lies with Web3. I am equally sure it won't be all positive momentum from here on out. The upward path for usage fees will not be without its dips and curves.
What I do know for certain is that Web3 will bring sweeping change to the digital world. This is evidenced by the groundswell of innovative ideas emerging from hackathons and from within the broader Web3 community. And by the longing for freedom among developers too long held hostage by centralized providers.
---
Disclaimer
The information provided in independent research represents the author's view and does not constitute investment, trading, or financial advice. BeInCrypto doesn't recommend buying, selling, trading, holding, or investing in any cryptocurrencies