1. In-brief
What's the buzz about?

How does the Miner work?

How to earn 10,000 USDT?

How to withdraw/use mined funds?

Are there any pitfalls for beginners?

About StormGain
2. So, What's the Buzz About?
Cryptocurrency exchange StormGain has rolled out a new version of its Bitcoin Miner, a cloud mining service, that allows users to earn up to approximately 10,000 USDT monthly (equivalent in BTC). 
The Miner is available to all StormGain customers free of cost, although the mining speed depends on the StormGain Loyalty Status.
With the beginner's status, monthly profit could be in the range of 10 to 60 USDT. Users with mid-level status can earn up to 1,800 USDT each month. As for the users with the highest possible status, i.e. VIP3, they can rake in as many as 10,000 USDT per month. 
The USDT value of the mined BTC could still vary depending on the BTC/USD exchange rate. Nonetheless, it's still a pretty attractive deal given that you don't have to invest practically anything to earn free USDT. 
BeInCrypto decided to dive deeper and discover all the pros and cons of using StormGain's Bitcoin Miner.
Here's what we found:
3. How does the Miner Work?
BeInCrypto:
How does the miner work
and what is required to start?
StormGain:
 Well, first you need to spend five mins or less on registration and verification of your email and phone number. We recommend you do it right at the beginning so later you could instantly transfer funds from Miner to the StormGain wallet with no limits. Although, you could also choose to register and start using the Miner at a later time. Now, that was the only part where you had to actually spend some effort. What comes next is the proverbial walk in the park. You have to simply navigate to the "More" tab, hit the "Cryptominer" button, and start mining your free BTC (in USDT). Four hours later you'll see your first income from the miner. Our Miner is fully cloud-powered. That means it doesn't use your device's resources including its processor. After activation, the StormGain app connects to a remote mining rig and the rig will do the rest.
4. How to Withdraw/Use Mined Funds?
BeInCrypto:
Let's imagine that we've mined 10,000 USDT. What could be our follow-up step to make the most out of it?
StormGain:
First, you need to transfer all the mined coins to your StormGain USDT wallet. The minimum amount for withdrawal is only 10 USDT. Once you've transferred the funds, you can trade them on StormGain. Any profit you make from your trades (with up to 200x leverage, it is quite simple) is yours to keep. Trade, exchange, spend, enjoy!
5. The Drawbacks
BeInCrypto:
Are there any pitfalls for beginners?
StormGain:
Basically, we worked hard and made dozens of improvements to simplify the Miner and avoid all sorts of pitfalls or traps. So, there is no pitfall so as to speak. Finally, the Miner is the most popular feature on StormGain given that more than 80% of customers use it on a daily basis.
Don't hesitate to try the Miner on your own. Earn profit, trade, withdraw, and repeat! Simple as that!
6. About StormGain
StormGain is one of the fastest-growing crypto trading and exchange platforms with more than 400,000 customers around the globe. StormGain provides an all-in-one solution for crypto traders and investors including:
Safe mobile and desktop wallets to store your funds.
Up to 200x multiplier (leverage) to boost profits.
Up to 10% interest rate on all your crypto funds.
Built-in education course to teach you how to trade
What are you waiting for then? Join
StormGain
and start earning FREE USDT today!
Disclaimer
All the information contained on our website is published in good faith and for general information purposes only. Any action the reader takes upon the information found on our website is strictly at their own risk.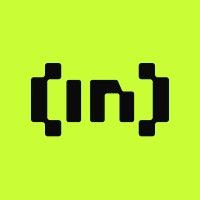 BeInCrypto Team comprises a diverse group of experienced journalists, analysts, and crypto enthusiasts dedicated to delivering the latest news, insights, and analyses in the...
BeInCrypto Team comprises a diverse group of experienced journalists, analysts, and crypto enthusiasts dedicated to delivering the latest news, insights, and analyses in the...
READ FULL BIO
Sponsored Sponsored