A large holder of XRP has just made a transfer of 250 million coins of the digital currency. Given how few XRP wallets hold such a huge number of tokens, the movement could be a sign that Ripple, the firm behind XRP, is about to dump tokens onto the market once again.
According to cryptocurrency wallet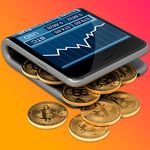 There are many different types of cryptocurrency wallets. Still, unlike the physical wallet in your back pocket, a cryptocurrency wallet... More analysis service Whale Alert, 250,000,000 XRP has been moved earlier today. The transfer, worth around $67 million at the time of writing, took place between two wallets controlled by unknown individuals or companies.
🚨 🚨 🚨 🚨 🚨 🚨 250,000,000 #XRP (67,045,053 USD) transferred from unknown wallet to unknown wallet

— Whale Alert (@whale_alert) September 24, 2019
Just last week, BeInCrypto reported on Ripple supposedly dumping 30,000,000 XRP tokens on the market. Whale Alert posted evidence showing the $8.5 million transfer between Ripple and its OTC distribution wallet.
A similar transfer took place earlier today, too.
30,000,000 #XRP (8,021,403 USD) transferred from Ripple to Ripple OTC Distribution wallet

— Whale Alert (@whale_alert) September 23, 2019
Ripple itself is certainly one of the largest holders of XRP. However, according to XRP statistics website Ledger.Exposed, there are 31 wallets capable of making such a transfer. Given that the transfer took place between two unknown wallets, rather than involving the known Ripple OTC distribution wallet, there could be another reason behind the vast transfer.
Proponents of the XRP cryptocurrency responded to Whale Alert's post to speculate on more innocent justifications for such a vast transfer. One respondent argued that it was likely for use by market makers and to add liquidity to the market. @Retire_Young_1, stated:
Transfers of this size have happened plenty of times before (especially to institutes with Bitgo wallets). I find it funny that people assume a large transfer means a sell off. Not realising that buckets of XRP are distributed to enable different entities to provide liquidity.
That said, there is a very real concern amongst XRP holders that Ripple could repeat previous dumps on the market. This prompted a Change.org user, Crypto Bitlord, to create a petition to plead with the firm to stop selling vast amounts of its own XRP holdings.
A total of 3,695 people have signed the petition — which was started in August. Somewhat amusingly, a Twitter user going by the same Crypto Bitlord name responded to today's 250,000,000 XRP tweet with the following simple expletive.
Ffs

— CRYPTO BITLORD (@Crypto_Bitlord) September 24, 2019
What do you think the purpose of this huge XRP transfer is? Do you think it's a sign of impending dump on the market or just business as usual on the network? Let's hear your thoughts below. 
---
Do you want to BeInCrypto? Join our Telegram Trading Community for exclusive trading signals, educational content, discussions and project reviews! Images courtesy of Shutterstock, Trading View and Twitter.