Universe Finance, the first DeFi project to offer this option on Polygon, has officially released its 'Leveraged Vault' and 'Lending Vault' products.
The team is steadily making progress toward the targets set in the roadmap. They are also constantly improving the products offered to fulfill the various demands of Universe Finance's growing consumer base.
What is this new feature exactly?
Of course, it is crucial to understand Universe Finance's offering to make the most out of it. The lending vault is essentially a product that generates reasonably consistent income.
It is intended for investors with a low-risk tolerance and can be used to store any asset that users wish to lend successfully. After the users pick the number of tokens and complete the transaction, their tokens will begin to work for them.
The leverage vault will thus 'lend' deposited tokens to borrowers, and the depositors will, in turn, benefit based on the respective APY of each lending vault.
The leveraged vault is built on top of the lending vault and is mainly intended for risk-taking users and investors that can bear temporary losses and are looking for greater yields.
These users can increase their returns by using the leveraged vault.
Universe Finance will merge borrowed tokens and their own money to offer liquidity in the Uni-V3 smart vaults after investors use leveraged vaults to borrow assets from lending vaults.
U-Tokens (the certificate that proves how much money is placed in a smart vault) will also be utilized as collateral.
Why are the new vaults important?
There are a few reasons as to why the new vaults have been launched. Firstly, users are provided with multiple choices as Universe Finance is ultimately a risk-grading platform.
Through a variety of products, the team addresses the demands of LPs with varying risk appetites.
The lending vault was created for those that are risk reversal, while the leveraged vault contains relatively high risks and is intended for risk-seeking individuals, as aforementioned.
Moreover, the overall amount of risk is lowered thanks to the vaults as Universe Finance provides two to eight times leverages in fixed proportions, with the leverages varying as per the corresponding vault.
Universe Finance also offers bigger leverages to popular cryptocurrencies, altcoins, and stable coins in addition to providing exotic pairs with smaller leverages such as WETH-LOOKS.
The leverage strategy is also neutral, so investors need not short or long the tokens to leverage their respective assets.
As the leveraged vault users are being given lower risks and higher harvesting yields, this approach may also assist users in avoiding liquidation, which can protect their funds.
Finally, by using leveraged vaults, investors may rely on borrowed funds to boost their profits on their investments.
Combined with the already increased capital efficiency of Uniswap V3, the leveraged vault, therefore, provides a seemingly excellent opportunity to increase returns.
What to know beforehand
The lending and leverage vaults are implemented on top of the Polygon section's existing smart vaults. Leverage vault deposits will be dual-sided, in sync with the associated smart vault.
The more the capital, the greater the temporary loss, so investors should be informed of the risks before making a deposit.
To protect lenders' funds, forced liquidation will also be triggered when borrowers' debt ratio hits a particular threshold. Users can add positions ahead of time to minimize their debt ratio and prevent liquidation.
Lastly, profits are usually accompanied by risks, so if an investor's earnings rise at a 10% annual rate and they use a two times leverage, they can make up to 20%. However, if the user employs the two times leverage, the loss can also be doubled.
Partnerships and future goals
Universe Finance has established key strategic partnerships to help ensure its longevity and continued success.
Some of the main collaborations include but are not limited to Polygon, Olympus, Instadapp, DODO, DefiLlama, Biconomy, Tetu, and Stakewithus.
Universe Finance has even become a part of the Polygon Alliance as per the latest developments.
In terms of future goals, the team will focus on supporting more chains, releasing leverage farming on Polygon, Ethereum, and other chains, trying to manage $1 billion Uniswap V3 liquidity, and providing a private vault for DAO treasury management.
About Universe Finance
Universe Finance is Uniswap V3's active liquidity management platform based on risk ranking and quantitative techniques. The goal is to maximize users' Uniswap V3 returns.
To that purpose, Universe Finance has developed a suite of innovative products and some proactive liquidity management solutions to address commonly faced issues such as increased risk, high gas prices, and the timing as well as the frequency of rebalancing and reinvestment.
For more information, visit the official website and the social media channels:
Discord | Reddit | Medium | Github | Twitter
Disclaimer
All the information contained on our website is published in good faith and for general information purposes only. Any action the reader takes upon the information found on our website is strictly at their own risk.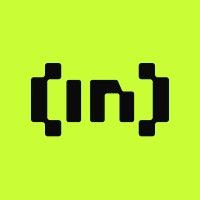 BeInCrypto Team comprises a diverse group of experienced journalists, analysts, and crypto enthusiasts dedicated to delivering the latest news, insights, and analyses in the...
BeInCrypto Team comprises a diverse group of experienced journalists, analysts, and crypto enthusiasts dedicated to delivering the latest news, insights, and analyses in the...
READ FULL BIO
Sponsored Sponsored