Check if you owe taxes on your crypto for free with Recap
UK Fintech startup Recap has recently released its web application, enabling users to easily calculate their cryptocurrency tax position without disclosing their private financial data.

The new web application features a browser-based 'zero-knowledge' innovation, which means users can be confident that their transactions and crypto information is kept totally private. Daniel Howitt, Recap's CEO, explains:
"We are really excited to be offering what we feel is the ideal product for those who want to maintain their financial privacy but still gain a comprehensive understanding of their cryptocurrency-related tax position." 
"We recently added a feature into Recap so that users without paid accounts can calculate their taxable gain or loss from their cryptocurrency activities for the selected tax year – all it takes is a few minutes of connecting exchanges via read-only APIs or uploading CSV files of your transaction history." Dan also spoke about the reasons why Recap focuses so intensely on user
security
and privacy of data: "We at Recap believe that everyone has the right to privacy, especially when it comes to their finances. Our security features mean that even we at Recap don't have access to your private financial data. "Apps and companies that deal with such sensitive financial information can obviously be targets for bad actors, malicious employees, and even governments. Our military-grade encryption means that all of your private financial information is only accessible by the one person with your unique encryption key – You"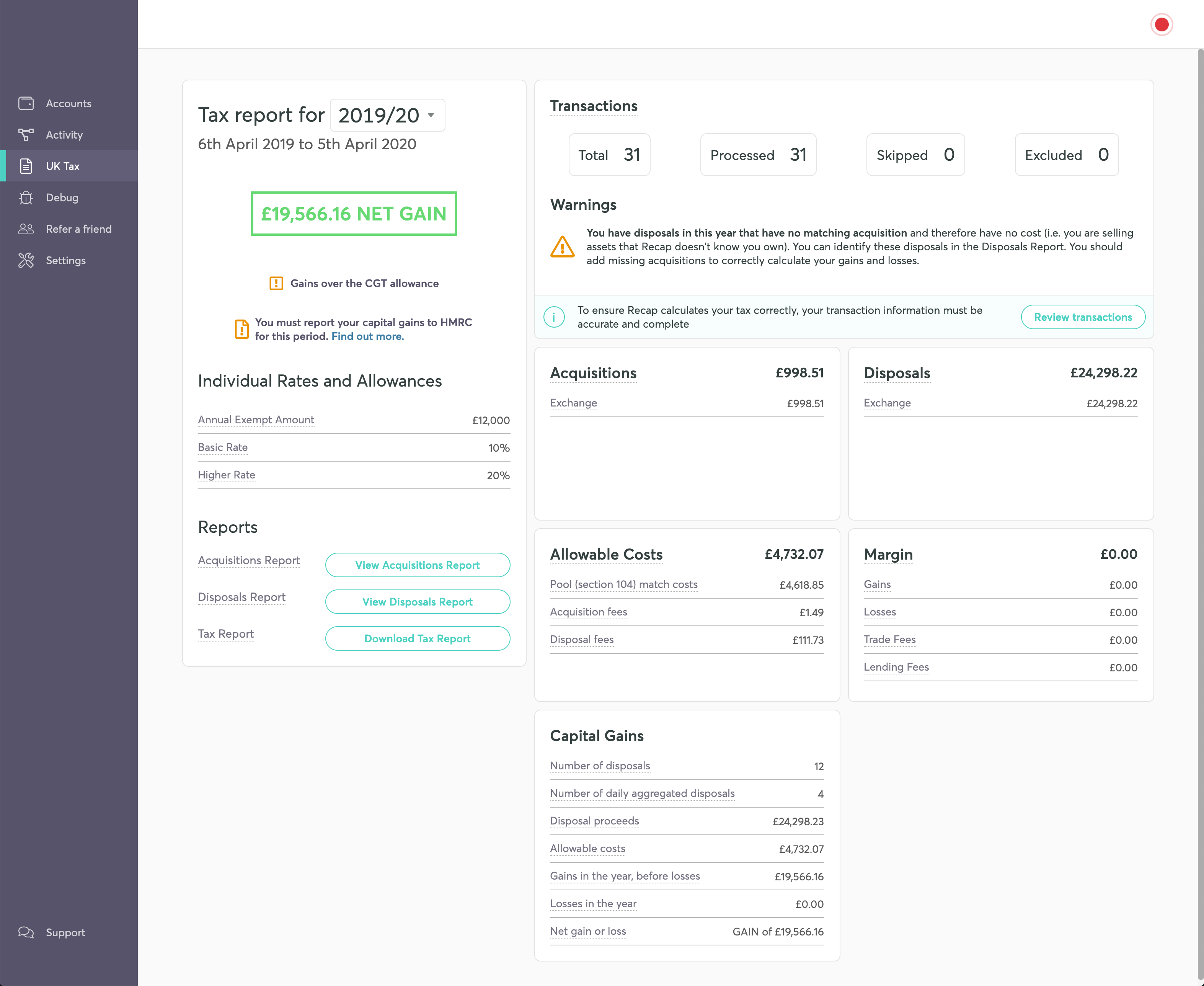 After 18 months of research and development, Recap version 1.0 was launched in August 2018 and hit 100 active users within the first month. With this iteration of the software, founders Dan Howitt and Ben Shepheard have focused on the UK market, making sure that Recap offers the most comprehensive crypto tax support for UK individuals and accountants. Dan added:
"We are very confident that Recap is the best option for UK individuals wanting to gain clarity on their crypto tax position. We have heard numerous stories from members of the UK crypto community about crypto tax calculators that claimed to support UK tax rules, but gave entirely wrong calculations when users input their data."
"Customers don't want to spend money and time calculating their tax position, only to find out a few weeks later that it is wrong and needs to be redone due to an obvious error within the product's tax engine. We wanted to fix that for the UK market first as it has one of the most complex set of tax rules relating to crypto." "Recap is currently internationalized for a global audience of cryptocurrency users who wish to track their portfolio, and we will support US tax calculations by January, followed by Canada and Australia shortly after."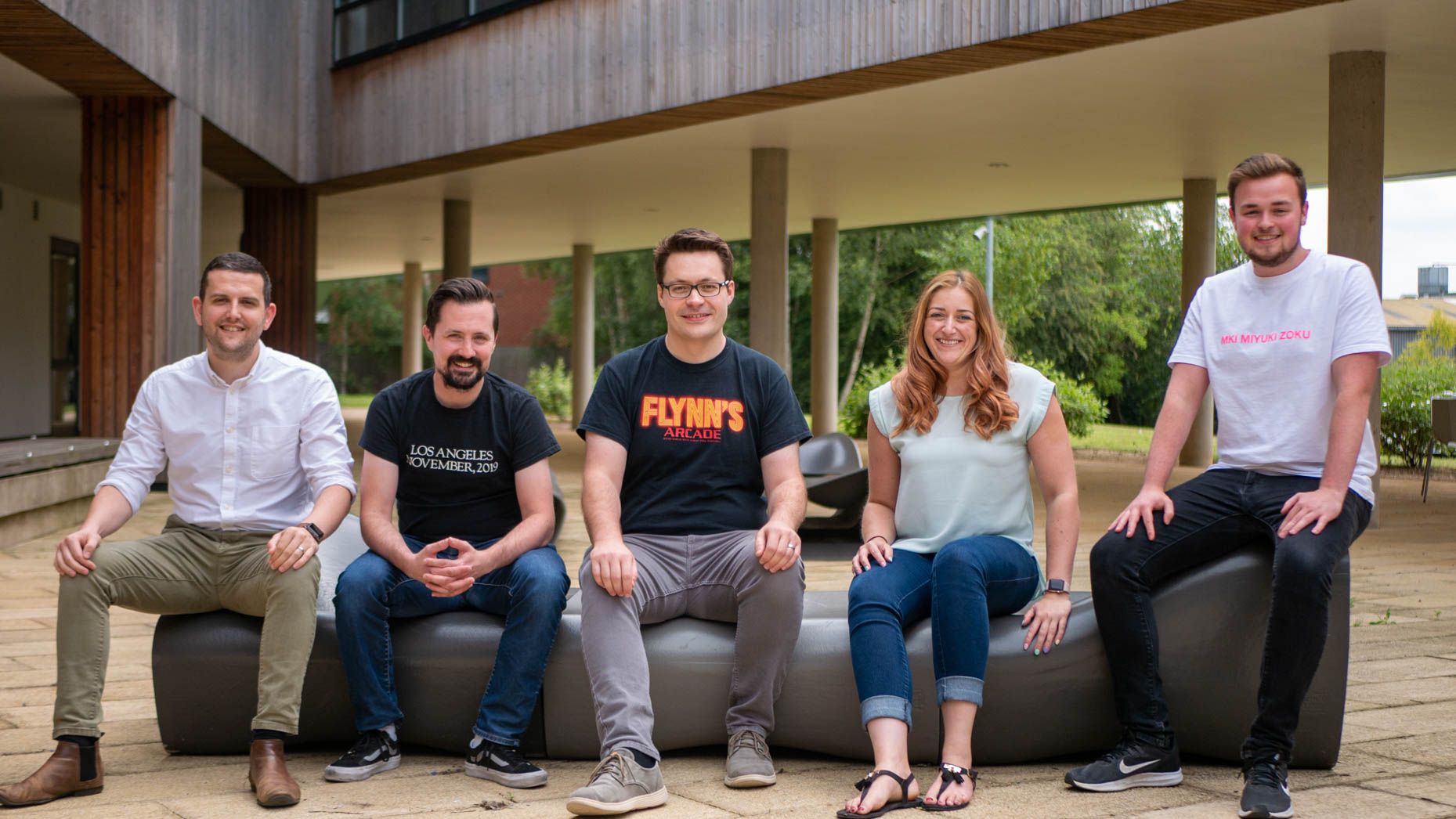 About Recap
Recap is a software product for cryptocurrency accounting that provides accountants, individuals, and businesses with a simple, intuitive and privacy-focused way of tracking, analysing and reporting on their cryptocurrency finances. It provides clarity over their tax position, but also provides the necessary information to make timely and informed investment and spending decisions. Find out more at
www.recap.io
Disclaimer
All the information contained on our website is published in good faith and for general information purposes only. Any action the reader takes upon the information found on our website is strictly at their own risk.