The University of Sussex and CryptoCompare today announced the launch of the Bitcoin Volatility Index (BVIX).
The index gives a projection of the level of volatility expected by "sophisticated bitcoin option traders."
While professionals use volatility indices like the BVIX in their work, it may prove to be a useful tool for others in the industry.
Bitcoin Benchmark for Exchange Products
Volatility indices are used as the basis for creating professional investment products such as Exchange Traded Funds (ETFs) and Exchange Traded Notes (ETNs).
Such products give professional traders another route to access the cryptocurrency market without actually purchasing the coins themselves. 
Digital asset data company CryptoCompare streams the BVIX in real-time.
The forecast implements the results of the research conducted by Professor Carol Alexander and her University of Sussex team. It was published in the Journal of Alternative Investments.
Does it Work?
In the whitepaper describing the BVIX, Dr. Alexander points to an important use of the index. The volatility index shows that bitcoin volatility spiked in mid-March 2020 as the market absorbed the reality of the COVID-19 pandemic in the United States.
The BVIX, Alexander claims, shows that "bitcoin lost any appearance of being a safe-haven asset once and for all."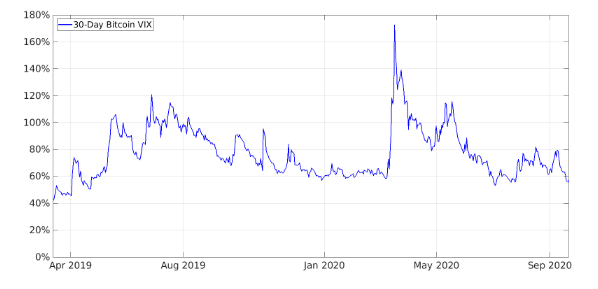 The BVIX further shows the correlation between sentiment and price in October and November 2020.
Dr. Alexander points out that the lower BVIX values – despite higher prices – indicate that options traders expect less bitcoin market volatility in the near future.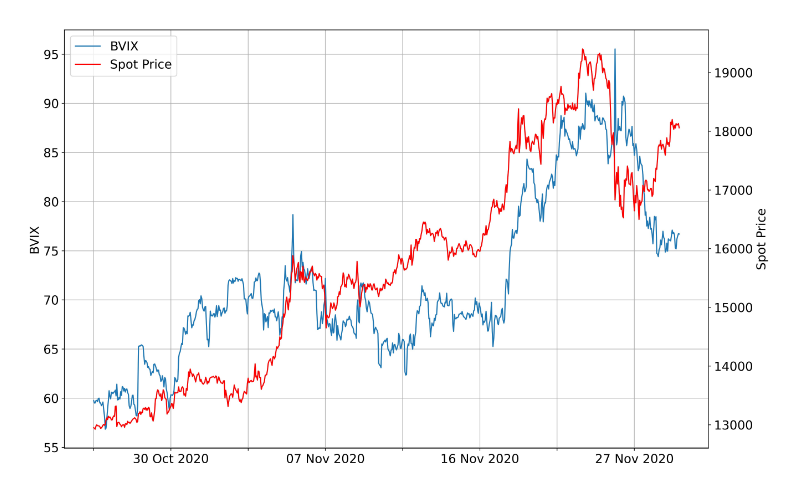 The creation of the index is only one of the latest indications of the increasing presence of professional investors in the crypto space.
Last week, Guggenheim Funds filed a prospectus with the Securities and Exchange Commission (SEC) that detailed Guggenheim Funds' intent to invest up to $500 million in the Grayscale Bitcoin Trust (GBTC).
Disclaimer
All the information contained on our website is published in good faith and for general information purposes only. Any action the reader takes upon the information found on our website is strictly at their own risk.