Popular ride-hailing service Uber has hit a potentially devastating roadblock in its mission to develop an autonomous driving service, as an independent audit could now stop its progress in its tracks.
Citing its 10-Q
filing
with the U.S. Securities and Exchange Commission, Reuters reported yesterday that the San Francisco tech giant will need to either make fundamental changes to its autonomous software or seek a license to use the property of self-driving technology company Waymo.
Uber faces costly choices after expert finds it uses Waymo self-driving tech https://t.co/PPCzb37DxE pic.twitter.com/PpSNmAlihw

— Reuters (@Reuters) November 7, 2019
Uber Allegedly Mooches off Waymo
Autonomous vehicle technology is one of the hottest commodities in the automobile and ride-hailing industry. Companies such as Tesla and Waymo currently lead the field, but competitors are coming up. Uber is one of the most prominent challengers, as the company has been working towards the development of hardware and software to install in driverless delivery and taxi services. In 2017, Waymo accused Uber of stealing some of its trade secrets while building its autonomous tech. According to the Waymo suit, Otto, a self-driving company that Uber had purchased in mid-2016 and which was started by former Google engineer Anthony Levandowski, had provided Uber with valuable information, which was used by Uber to Develop its Autonomous Software.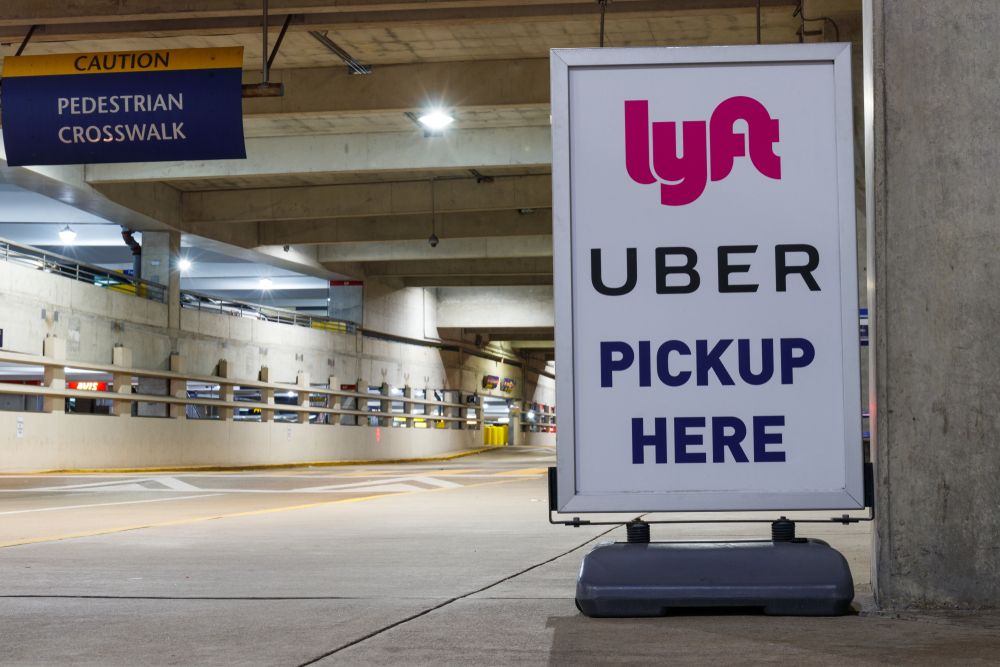 Waymo argued that its technology uses a custom Light Detection and Ranging (LiDAR) system, which helps vehicles to "see" the world in 3D. As the company claims, it received an unexpected mail from the LiDAR suppliers, which showed machine drawings of what was an Uber LiDAR circuit board. However, the images showed some striking resemblance to its proprietary designs.
An Independent Audit Implicates Uber
The legal battle dragged on for almost a year, and in February 2018, both parties reached a settlement, where Uber agreed to give Waymo about 0.34 percent stake as settlement (which, at the time, was worth about $245 million).
Uber settles its hash with Waymo https://t.co/TV60OjzD5W pic.twitter.com/v8GWx0lUl4

— VentureBeat (@VentureBeat) February 12, 2018
However, one of the terms of the settlement was also the conduction of an independent review, which would determine whether or not Uber did appropriate Waymo's software. In its 10-Q filing, Uber seemed to be bracing for the worst, as the company claimed that the independent software experts had made "adverse findings" as regards several aspects of its software. According to the filing, the company will now either have to pay for a license from Waymo or change the design of the software, the latter of which will most likely set back its plans for those self-driving taxis. The company added, "Any intellectual property claim against us, regardless of merit, could be time-consuming and expensive to settle or litigate, could divert our management's attention and other resources, and could hurt goodwill associated with our brand." As for Levandowski, he was reported in August 2019 to have been charged by federal prosecutors on 33 counts of theft and attempted theft of trade secrets from Waymo. Per the charges, Levandowski allegedly took confidential files from Waymo to Uber, including the details of the LiDAR technology. He faces a possible decade-long jail term.
---
Images are courtesy of Twitter, Shutterstock, Pixabay.
Disclaimer
All the information contained on our website is published in good faith and for general information purposes only. Any action the reader takes upon the information found on our website is strictly at their own risk.