Seasameseed recently announced the pre-order date and time for the GRID X BitTorrent crypto card for Feb 18, 2019, at 8 PM UTC. The GRID crypto card has been announced as a prepaid card which can be loaded with Tron (
TRX
) in three denominations: 15,000, 50,000, or 100,000.
BitTorrent (BTT) tokens will be awarded in varying amounts to owners of the cards who will also be rewarded with monthly
airdrops
of BTT.
About Grid
GRID is designed as a single-use card, meaning that it cannot be reloaded with TRX after it is purchased. Thus, while owners will be rewarded with airdropped BTT on a monthly basis, the total amount of BTT received will drop as TRX is spent without an ability for the owner of the card to increase the amount of TRX on a single card. If no funds are spent, however, the rewards will continue to grow at the same rate. Given these restrictions, GRID may develop use as a cold storage wallet to be used for investing rather than as a crypto card to be used for spending TRX and BTT as currency.
The TronCard
GRID is one of two crypto cards built using the Tron network. The first, TronCard, was designed as a tangible TRX
wallet
. Both TRX and TRC10 tokens, which are tokenized assets for decentralized applications (dApps) built on the TRX network, can be held with the TronCard the same as a virtual wallet. There is also a QR code which can be scanned to access the public key so that the physical card can be integrated within a virtual wallet. TRC10 Tokens are like ERC20 Tokens. Where ERC20 tokens are built on the Ethereum (ETH) network, TRC10 tokens are built on the Tron (TRX) network. The TronCard was developed by Poppy which received seed money from SEEDGerminator. Poppy has also created an update for the Clover cloud-based point-of-sales (POS) system. Both TronCard and GRID, also developed by Poppy, can only be used at locations which are using Clover POS systems with the Poppy update. While this may limit the overall ability for full integration of TRX or BTT into society, it does offer the possibility for a small push for adoption of cryptocurrency.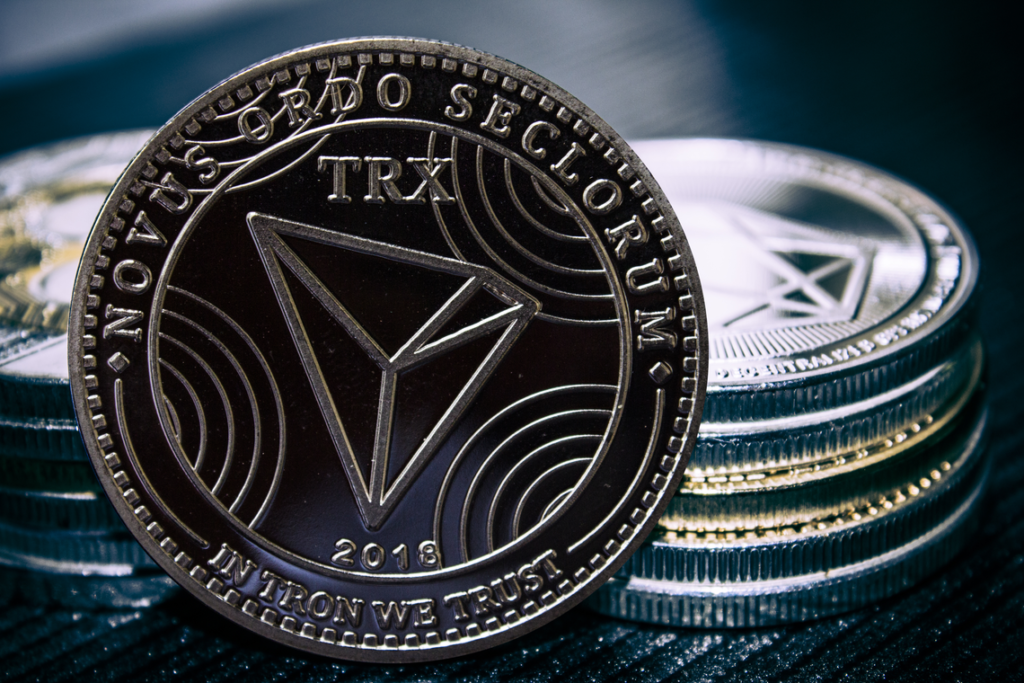 What is a Minor Adoption of Cryptocurrency?
Mass adoption of cryptocurrency will not occur with one singular event; rather, a series of minor adoptions will follow one another until mass adoption is reached. All minor adoptions build upon those which preceded them. With each minor adoption, there follows a corollary increase in the overall integration of cryptocurrency into society. Eventually, enough social sectors and commercial industries will have been infiltrated and disrupted. At this point, it will be said that mass adoption has been reached.
Speculation about the SEC
One problem that surfaces, however, regards the United State (US) Securities and Exchange Commission (SEC). Over the last several years, it has filed enforcement actions against a number of initial coin offerings (ICOs). Its definition of ICOs as possible securities has created ambiguity, which might allow the SEC to attempt to file enforcement actions against the Tron Foundation and those associated with it. Though. no such proceedings are currently taking place. If TRX and BTT are able to be successfully used as currencies within daily transactions at brick-and-mortar businesses, it will showcase the ability for cryptocurrencies to be used as real currencies. This might lessen the chance of the SEC filing actions against TRX and BTT. Much of this, however, might depend upon whether or not the SEC formally
classifies KIN as a security
. On Nov 16, 2018, the SEC delivered a Wells Notice to Kik Interactive Inc. and the Kin Ecosystem Foundation. Kik and Kin developed the cryptocurrency KIN (KIN). In the Notice, these entities were warned that KIN might be considered a
security
. A series of possible punishments were listed. Ted Livingston, CEO of Kik, argues that KIN cannot be classified as a security because it has been successfully used as a digital currency. The Securities Exchange Act of 1934 classifies currencies and securities as separate from each other. Currencies, according to the law, are not securities. If the SEC commissioners decide to classify KIN as a security, then the case may be taken to court. Whether or not a court upholds the 1934 law is an issue of great speculation. It is possible that the case will not be heard insofar that the commissioners agree with Livingston and refuse to classify KIN as a security. If the SEC upholds the distinction between currency and security, and the TronCard or GRID is successfully used over a sufficient period of time, the Tron Foundation may be free from the scrutiny of the SEC. Of course, all of this is speculative and based upon a series of events that have yet to unfold.
GRID X BitTorrent is a one of a kind card preloaded with #TRON $TRX and designed to support #BitTorrent $BTT. Simply choose the amount of #TRX you want on the card and receive bonus #BTT.

Available for pre-order starting Monday 18th 8 PM UTC

Learn more https://t.co/0wbKeEoLvD pic.twitter.com/c6IGyIG93e

— Troncard (@Troncard_io) February 15, 2019
Do you think the TronCard or GRID will become a successful minor adoption of cryptocurrency within society? Let us know your thoughts in the comments below!
Disclaimer
All the information contained on our website is published in good faith and for general information purposes only. Any action the reader takes upon the information found on our website is strictly at their own risk.