Cryptocurrencies have been widely considered to be a volatile asset class, thanks to the regular price swings many of these experience on a weekly — or even daily — basis. However, in some cases, Bitcoin (BTC) has proven to be less volatile than even relatively-stable assets such as precious metals like palladium.
Although Bitcoin is the most famous cryptocurrency, it is certainly not the only one to display this rise-and-collapse growth cycle, with practically all major cryptocurrencies going through such periods. That being said, this type of extreme price movement is typically only acceptable when it comes to cryptocurrencies — with the markets being dominated by market sentiment rather than utility-based speculation. Since cryptocurrencies still fit very much into the high-risk-high-reward investment category, those investing in these markets are typically accustomed to wild price swings. This is not so much the case in traditional markets.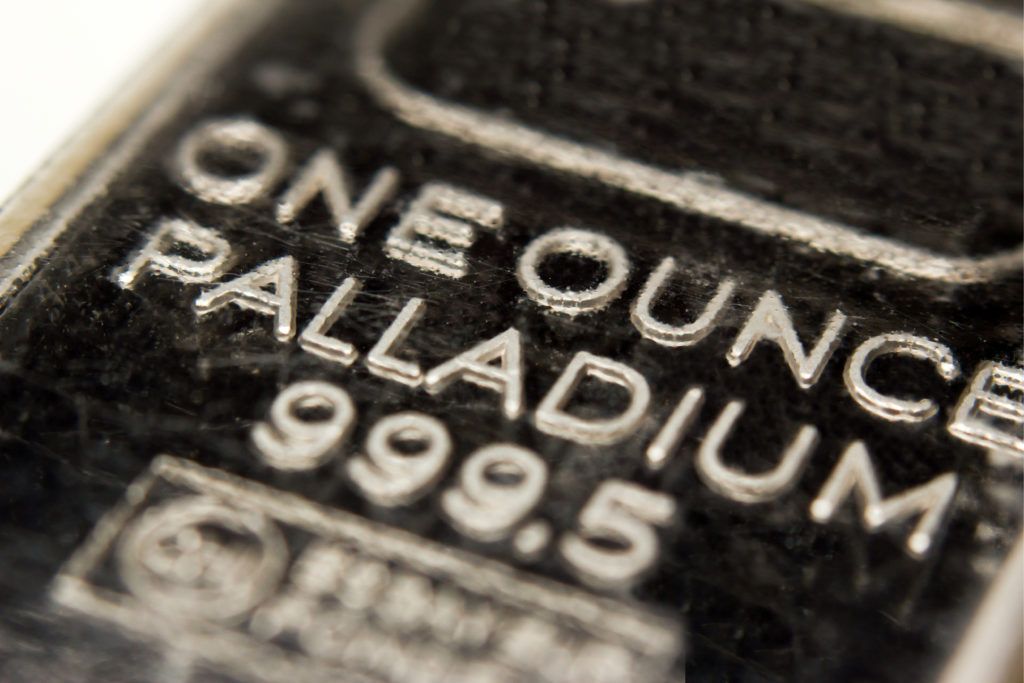 Palladium: When Safe Bets Turn Bad
Traditionally, precious metals have been considered a safer alternative to investing in cryptocurrencies — thanks to their reduced
volatility
and desirability as both an alternative currency and a commodity. In the past ten years, palladium has experienced impressive growth — climbing from under $200 an ounce in 2009 up to its all-time high of over $1,560 on March 20, 2019. The rare and lustrous silvery-white metal, in particular, has stood apart from other precious metals after more than doubling in value since 2016. Gold and platinum only managed to gain 20-25 percent over the same period. Since then,
the price of palladium
has taken a cryptocurrency-esque nosedive, falling to $1,421 as almost 10 percent of its value was deleted over the past week. As of writing, it appears that Palladium is continuing to fall, and looks likely to break clear $1,400 in the next several days.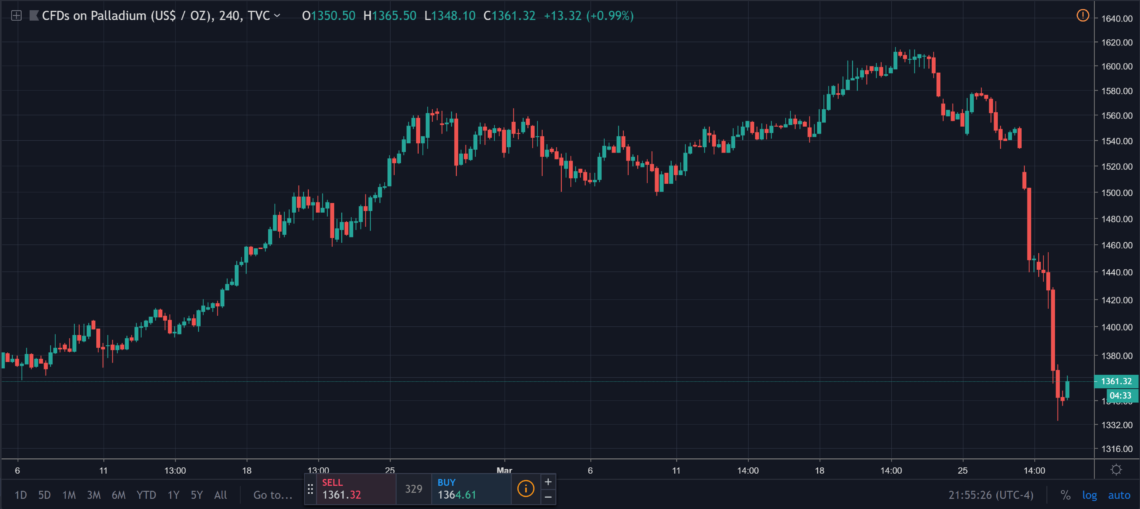 Palladium Versus Bitcoin
For some time, experts have suspected that palladium is near the end of its dramatic bull run. For an asset class that is known as a stable alternative to cryptocurrencies such as Bitcoin, it appears that the trend can be broken under the right conditions — with palladium losing more value in the last week than practically any major cryptocurrency over the same period.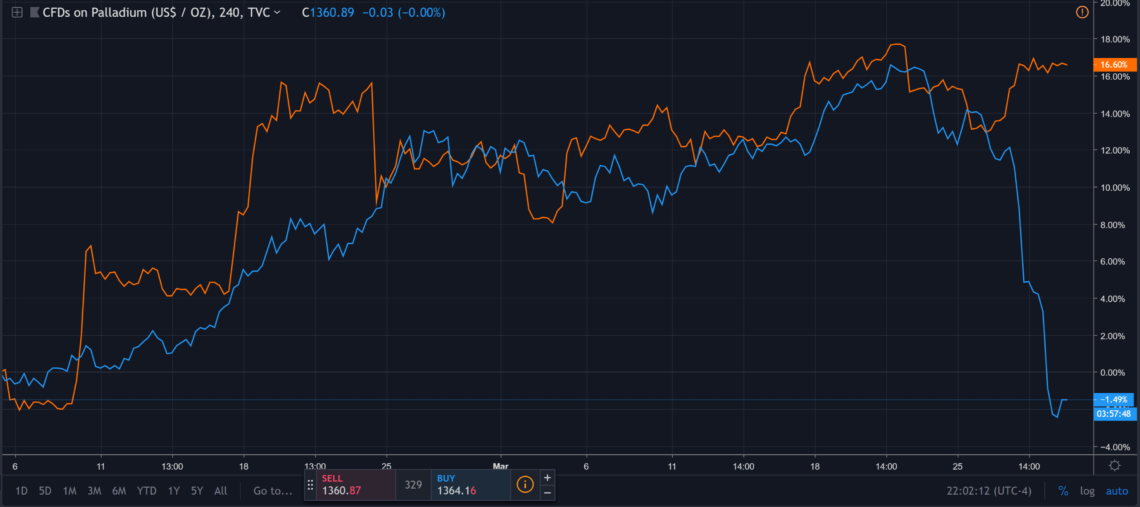 Palladium is as a catalyst in the automotive industry, typically being used in catalytic converters for gasoline combustion engines. In addition to this, palladium finds use in the jewelry industry and is used as a conductive coating for electronics — though usually only in combination with silver, gold or platinum. Its known utility makes it far less speculative than cryptocurrencies. It appears palladium may not remain precious for investors for much longer, while cryptocurrencies continue to grow increasingly attractive.
What is your opinion on cryptocurrency as an investment option versus precious metals? Are there any cryptocurrencies that you think are worth the risk? Let us know your thoughts in the comments below! 
Disclaimer
All the information contained on our website is published in good faith and for general information purposes only. Any action the reader takes upon the information found on our website is strictly at their own risk.