BeinCrypto spoke to Julian Tan, Business Development & Ecosystem Growth at Binance Smart Chain (BSC), about decentralized finance (DeFi), the success of Binance Smart Chain, and what's coming in the future.
Binance Smart Chain (BSC) has undoubtedly exploded onto the scene. The platform aims to deal with some of the issues that were being faced on the Ethereum network. These include slow transaction times and high fees.
Launched in 2020, BSC is a new blockchain from Binance. It acts as a blockchain that runs parallel to the Binance Chain. It runs on a Proof of Stake Authority consensus mechanism.
In May 2021, transactions on BSC reached $9.2 million. The platform currently has over 750 projects being built on it. These projects have proven to be incredibly diverse, ranging from NFT and DeFi projects to gaming and wallets.
Much of this success is attributed to the issues this chain solves, especially when it comes to flexibility and usability.
"The community realized that there was this huge problem."
"One of the most wanted features according to the Binance Chain community was basically the ability to program extendibility. There was a need for smart contracts and EVM functions on Binance Chain," explains Tan.
"So, basically, Binance Chain didn't really have that kind of capabilities. That's why the community thought, you know, it was a really really good idea to have those. So the Binance Chain developer community then recognized that this was a huge, huge opportunity. Not only to solve congestion and high transactional fees, issues that, you know, exist in blockchain infrastructure, but also the limitations Binance Chain has."
Where the team started was defined by the needs and wishes of the community itself.
"The goals basically are defined by the community. You know if the blockchain, basically collects the user demands and delivers. BSC is extremely user-centric."
This is just version 1 of BSC
As a result, Tan explains that BSC isn't just one thing. Rather it is an evolving system that grows as its community demands it.
"So basically when BSC was launched, I guess, I would like to think, it solved the problems that were existing in the crypto space. And, our growth has everything to do with what people are really looking for," he explains.
As a result, he sees this as the reason BSC made gains over Ethereum in terms of Total Value Locked (TVL). It is also on these terms that he sees BSC growing in the future.
"We believe that there will be many more versions of BSC to come and obviously the newer versions will aim to solve any barriers on top of the blockchain."
Not competing, rather complementing
BSC is an alternative option to Ethereum. However, Tan doesn't consider it a competition as much as an addition to the overall DeFi and crypto ecosystem.
"In the coming years, every decentralized app will be supported, integrated into every other blockchain. So it doesn't really matter if it's Ethereum or BSC or Solana as the whole DeFi space basically will be interoperable, and users will be able to on-ramp into any regardless of the underlying protocol that they're currently using," he explains.
"We're working towards adoption of blockchain technology and blockchain accessible for all. So, if Ethereum 2.0 does solve all these problems that are existent on the Ethereum blockchain and that drives up the adoption of the blockchain technology, we are extremely happy and more than happy to support it."
The more the merrier at BSC
While BSC has been praised and shown significant support. There have been critics that consider it to be less decentralized than it appears.
Those who are not convinced point to the relationship some of the network's validators have to Binance Chain as the reason for their concern.
For Tan, this is an issue of clarification. "In order to attain complete decentralization, BSC must mature, which requires even more community support and adoption, which is something that we're actually seeing," he explains.
"If you look at a more, a bit more of the technicals, you realize that BSC runs on a Proof of Stake Authority consensus mechanism that allows the smart chain to become more decentralized as more people adopt it. This consensus basically relies on 21 community validators. We support a short block time and lower fees. While in the process also increasing decentralization, these 21 validators are elected from the pool of validator candidates every 24 hours, based on their staked BNB volume," he explains.
As such, Tan says that they don't choose the validators. Anyone can be one as long as they have enough Binance Coin (BNB) and are staking on the blockchain.
"So I would say that we do see increased interest and this will basically lead to increasing the validator candidate diversity, thus increasing the decentralisation obviously even more."
Easier over time
Binance Smart Chain has no issues attracting projects, and for Tan, the drive for mass adoption is clearly a possibility. Especially as DeFi and blockchain become easier to use and understand.
"[The goal] is to drive the adoption of the technology and make the impossible a reality. With NFTs, as well as DeFi you know there's a lot of other possibilities."
"If you asked me maybe in 2015/2014, I wouldn't think that would be possible that could take off, right, but we're seeing that now, I would say in the next couple of years. I wouldn't say when because I don't know. But I would expect…the average person could actually then just use DeFi, you know, purchase NFTs and basically, it will be easier," he explains.
"When the lines get clearer, and people get more accustomed to DeFi, the process from here only gets easier."
Disclaimer
All the information contained on our website is published in good faith and for general information purposes only. Any action the reader takes upon the information found on our website is strictly at their own risk.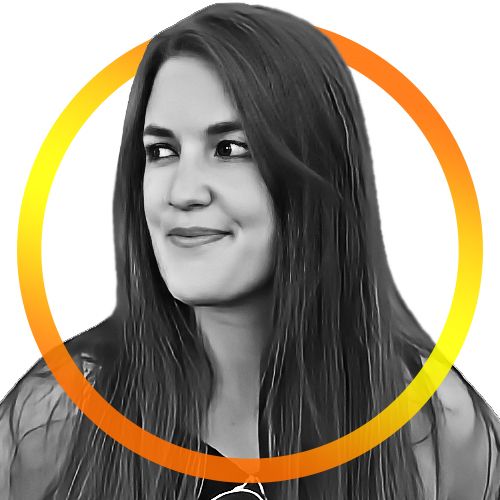 After working in news and lifestyle journalism, Leila decided to bring her interest in cryptocurrencies and blockchain to her day job. She now runs the Features and Opinions desk...
After working in news and lifestyle journalism, Leila decided to bring her interest in cryptocurrencies and blockchain to her day job. She now runs the Features and Opinions desk...
READ FULL BIO
Sponsored Sponsored