Sunday saw bitcoin flash crash, causing large-scale liquidations across the board. With the total market capitalization dropping by almost $4 billion
Bitcoin dumped nearly $10,000 in price on Sunday morning as it hit a low of $50,900 on Binance exchange. Reaching lows last seen in early March.
While bitcoin saw some recovery following the dump, the cryptocurrency is still down over 9% on the day.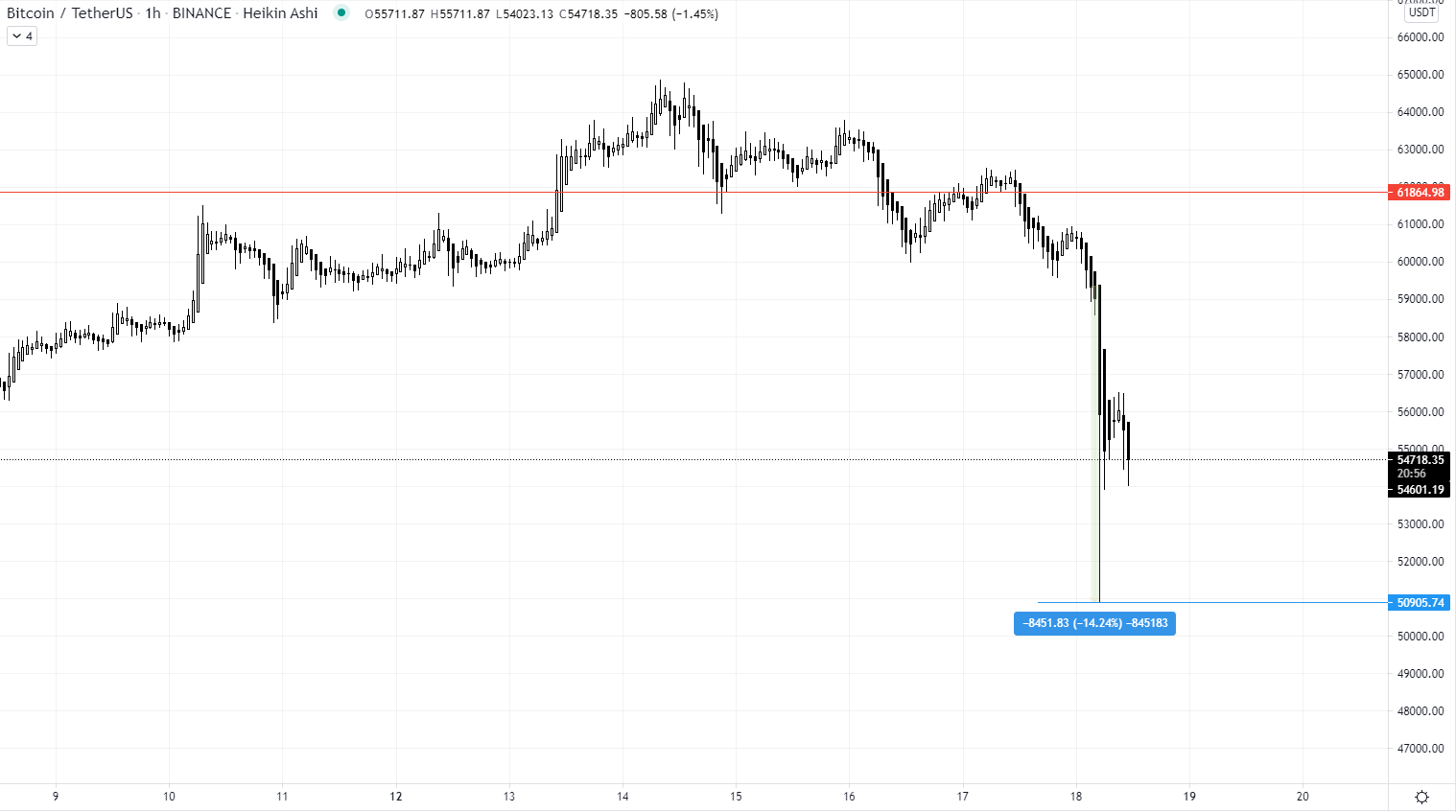 Flash crash liquidates $10 billion
According to Bybt, the last twenty four hours saw a new record in liquidations. With over one million positions being wiped off the books. Totalling a mammoth $10 billion in positions that were liquidated. 
The single biggest position saw a BTC trade on Binance lose $68.73 million. While the market managed to see some recovery, the majority of longs had already succumbed to the dump.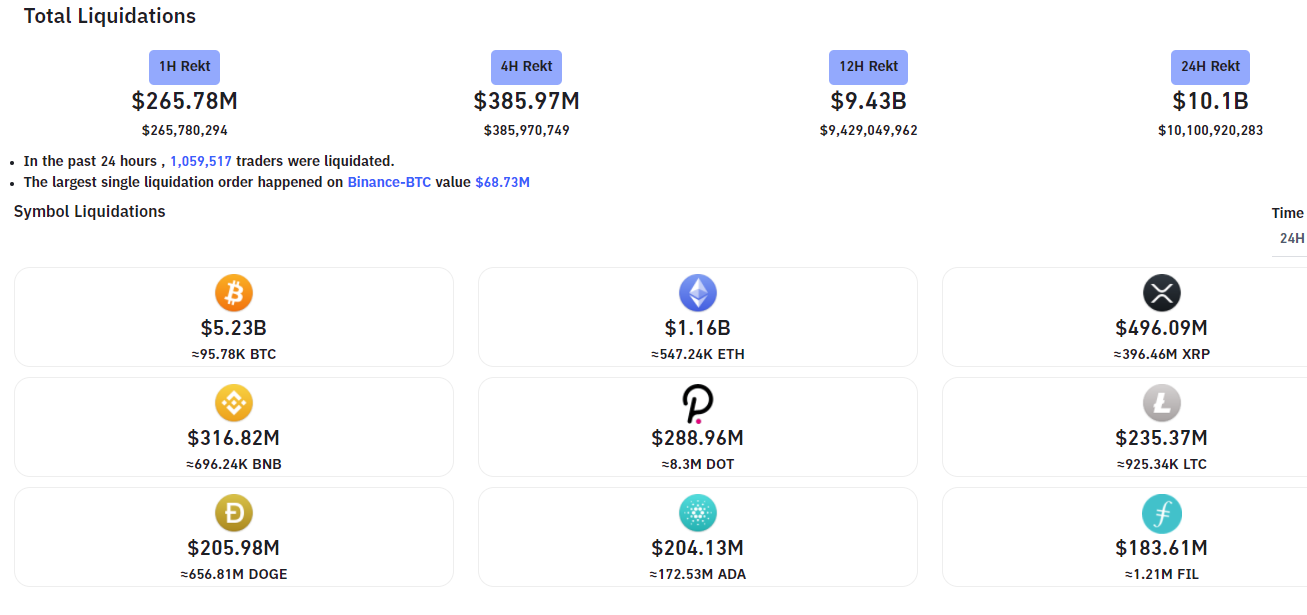 Binance was the top exchange in terms of liquidations, accounting for over 49% of losing positions, or $4.94 billion. Huobi was second with 17% of the positions, or $1.72 billion in liquidations. 
Sunday's flash crash became the single biggest daily liquidation event following March 15. Which saw $2.4 billion in liquidations occur when BTC dumped from $60,000 to $55,000.

Altcoins also suffer
Bitcoin may have accounted for the majority of liquidations on Sunday, however it seems altcoins were not spared either. Ethereum accounted for $1.16 billion in losses, while XRP accounted for $496 million. DOGE, ADA, and FIL all saw liquidations ranging from $205 million to $183 million respectively. 
The top 10 all saw huge losses on Sunday, with double digit drops seen on all coins, even after slight recoveries. XRP, BCH, LTC, and DOT all saw declines above 20% on Sunday.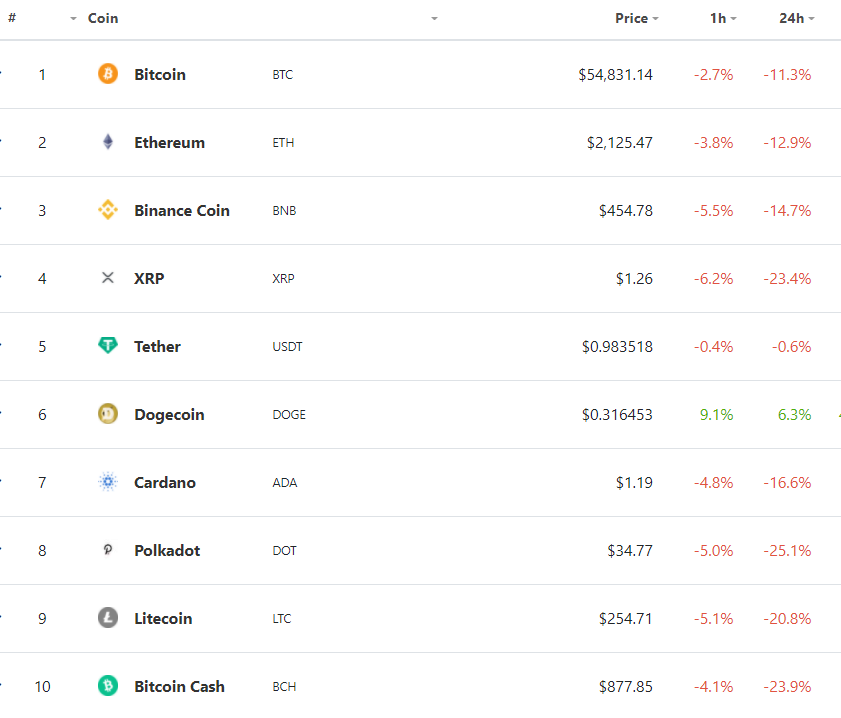 Disclaimer
BeInCrypto has reached out to company or individual involved in the story to get an official statement about the recent developments, but it has yet to hear back.