In this episode of Ripple's soap opera, a new massive transaction of 30 million
XRP
happened just a few hours ago between an unknown
Wallet
and another one identified as '
FundingWallet1
.'
According to the
transaction details
showed by the Ripplenet Explorer, some unknown hodler sent the 30 million tokens worth $7.37 million just a few days after the
traditional release
of one billion XRP out of Ripple's escrow, as BeInCrypto previously reported. However, even though such a release was to be expected, a
previous transfer
of almost 90 Million XRP to a wallet destined to OTC markets raised some flags among analysts and traders.
Is a Ripple Executive the Owner of FundingWallet1?
Who received those 30 million XRP? According to some
well-known forums
, everything seems to indicate it was Chris Larsen, former CEO and current Executive Chairman of Ripple. The XRP Community is not pleased with the idea that only Ripple is profiting from this long bearish trend. The famous XRP Army has seen the token lose so much value that it is now the worst-performing cryptocurrency of CoinMarketCap's top 10.
October 3, 2019
This rejection has been building in recent weeks, especially since Twitter user
Crypto_Bitlord
started a campaign precisely to get Ripple to change its business model and stop dumping XRP into the markets. However, the campaign strategy didn't work, and neither did the threats to create an XRP fork to take Ripple out of the equation and make a community maintained token.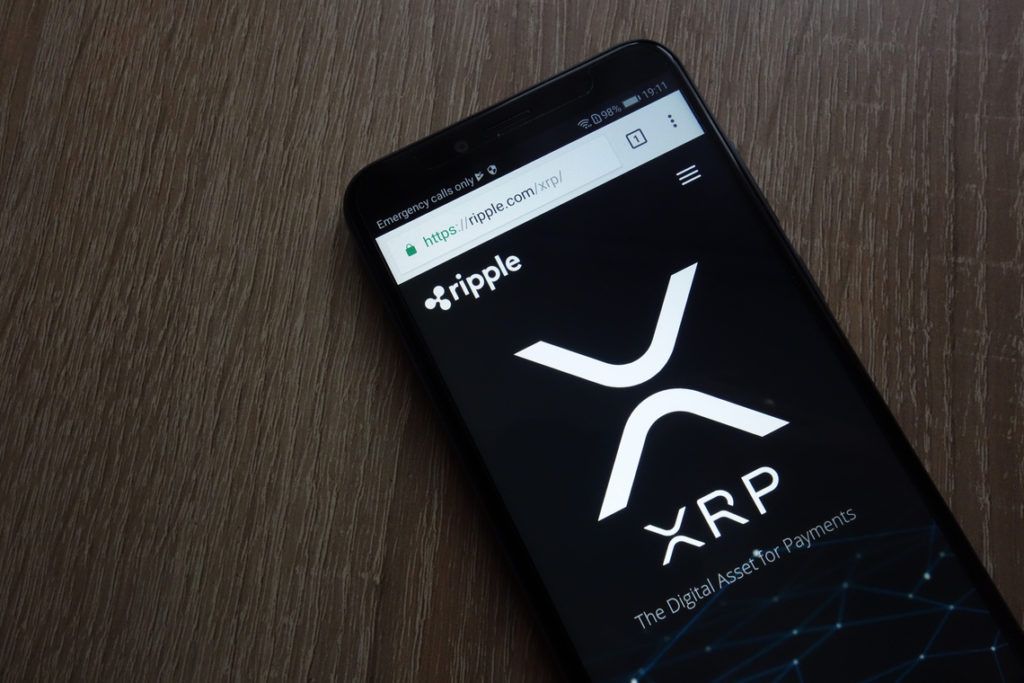 XRP Going Through Ugly Times
XRP has been bearish from 2018 to 2019, and Ripple's steady sales don't seem to be helping the token start that bull run that so many dream of. Graphics don't look very promising in the medium term either. A death cross at the end of July dissipated the doubts and the optimism of traders who expected a recovery after a short bullish correction.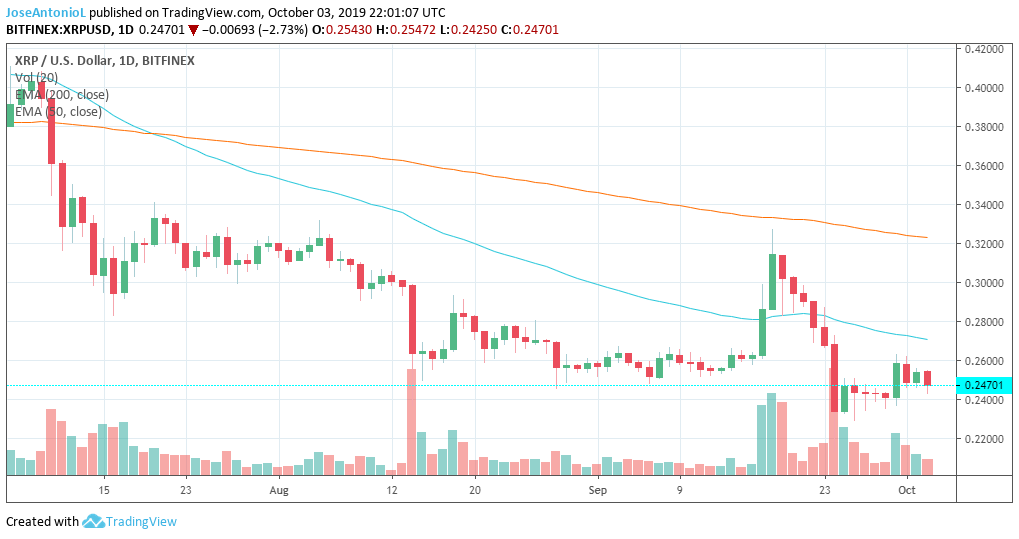 The token was $0.4 in July 2019 and slipped all the way down to $0.25 today; however, the trend does not yet appear to be reversing. So far, Chris Larsen has not made any statements regarding the wallet's ownership or how he will use his stack of XRP —that is,
if
he owns the wallet, as many say. In fact, he is not very active on social media. His last tweet is from July 2019, and the one before that is from April. Despite the rage and negative comments by the community, at least it is nice to know
someone
is getting rich thanks to XRP.
---
Images are courtesy of Twitter, Shutterstock, TradingView.
Disclaimer
All the information contained on our website is published in good faith and for general information purposes only. Any action the reader takes upon the information found on our website is strictly at their own risk.