The Shorter Finance team has taken the wraps off its protocol at one of their tour stops, Bogotá, Colombia, where they are hosting Ethereum Devcon VI.
Shorter crews meet like-minded Ethereum core developers and picture the imaginary decentralized systems with them together.
Shorter Finance, a notable DeFi protocol from IPI Labs, was recently presented at the 6th Ethereum Developer Conference.
At this first event in three years since 2019, Shorter's tech team was on hand to give a speech on their vision of how 100% on-chain decentralized finance products are forged, sparking vigorous discussion among builders.
In the main stage session, Clark Lewis, Shorter's Chief Technology Officer, shared his thorough understanding of DeFi and its role in the crypto world for the next three years.
"We identified the wants of truly transparent DeFis from anxious traders," he told the reporters from Forbes, "DeFi security requires no workarounds. The Shorter team eliminated these matters a year ago".
After a thoughtful breakdown of existing projects, Clark presented how a 100% on-chain protocol works, such as Shorter. It takes a lot of groundbreaking trading mechanisms to reset the decentralized protocol design bars.
Clark proposed the following three targeted solutions that have already been adopted by Shorter are all effective in putting the DeFi product in full service to investors.
Advocate single-sided farming to replace LP farming
Almost all existing DeFi products only pay interest to users who stake token pairs. This pattern, known as LP farming, has many drawbacks, like:
It is subject to systemic threats that leave users vulnerable to impermanent losses.
It only allows very few altcoins to be staked after being paired with stablecoins, which means users have to risk their capital with higher exposures and less flexibility.
However, Single-sided farming, powered by Shorter, enables users to stake only one type of token at a time into the protocol and earn interest from it.
No pairing with stablecoins, this feature solves the above problems and finds a new profitable investment choice for users to deal with their idle tokens.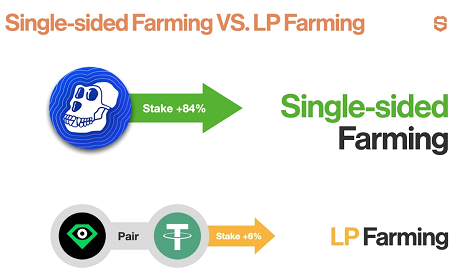 Incorporate more tokens into the DeFi space
Many altcoin holders on Ethereum are struggling to find a way to let their digital assets generate higher value. Yet, in the past, only less than 50 tokens could fully enjoy the services offered by DeFi products.
Shorter provides all these crypto enthusiasts accessible venues for single-sided farming, customized derivatives, and decentralized margin trading. The listed number now is beyond 2,000. Tokens will be continuously added to the rack after the approval of the Shorter's committee.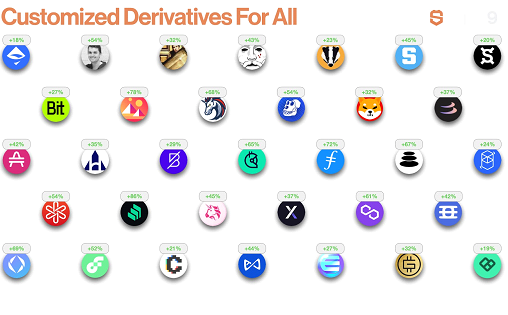 Redesigning trader-focused margin trading mechanism
Now, the predominant venue for margin trading is centralized exchanges. Suffering highly centralization, including low liquidity transparency, and unfair liquidation mechanism from centralized exchanges, margin traders are in eager demand to open positions safely on an absolutely open platform.
Removing the impact of short-term market volatility, a fully decentralized and entirely on-chain trading mechanism that meets the desires has been invented by Shorter.
In this way, users can invoke smart contracts themselves to conduct more trusted margin trading and get rid of handing over their own assets to any third parties at all.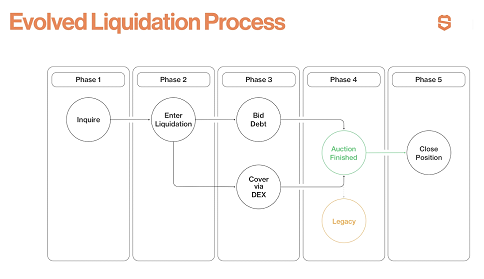 After highlighting Devcon VI, the Shorter team held an additional series of inspiring panels with seasoned DeFi developers, running through some of the next-generation possibilities most likely to happen on Ethereum.
Populated with the DeFi projects still tangled up with hackers and rug pulls, Shorter Finance is about to be a bandaid of this whole industry.
Disclaimer
All the information contained on our website is published in good faith and for general information purposes only. Any action the reader takes upon the information found on our website is strictly at their own risk.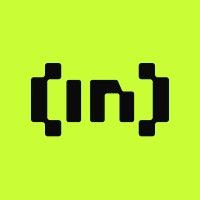 BeInCrypto Team comprises a diverse group of experienced journalists, analysts, and crypto enthusiasts dedicated to delivering the latest news, insights, and analyses in the...
BeInCrypto Team comprises a diverse group of experienced journalists, analysts, and crypto enthusiasts dedicated to delivering the latest news, insights, and analyses in the...
READ FULL BIO
Sponsored Sponsored