Robinhood has been really good with its mobile app for commission free trading with stocks, ETFs, and cryptocurrencies. Inspired by tremendous success within a broker-dealer niche, the company attempted to invade the traditional banking industry — but something went wrong from the start.
Robinhood announced the upcoming launch of a new service that was supposed to disrupt traditional banking business with its checks and savings offers. The company promoted its new product as a saving solution with 3 percent interest with no fees and no balance limitations. The new service was supposed to become an additional feature for about six million Robinhood debit card holders and the app users who wanted to start saving.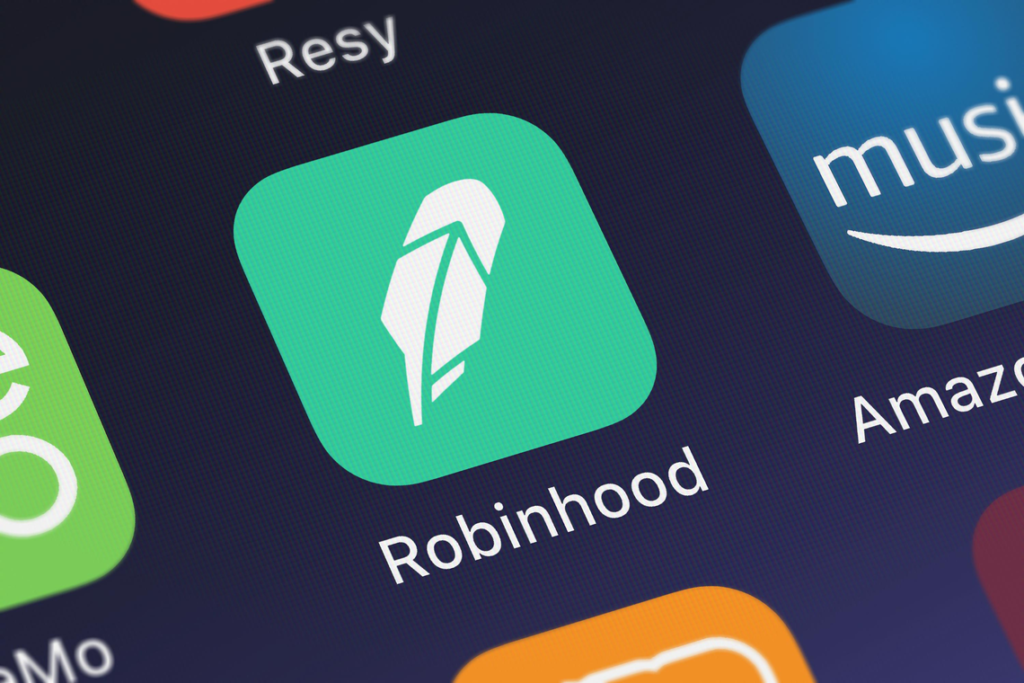 Too good to be true?
Customers were lining up for Robinhood's new checks and services solution, which saw sky-high interest rates and attractive conditions set it apart from the competition. However, Robinhood apparently scrapped the offering in less than a day after the announcement. The company deleted all tweets about the product rollout and quickly rebranded its checks and savings into a cash management service.
Wow, checking and savings is gone, cash management is in. Full story online here. What a vacation day/what a week! https://t.co/9sJsOCwukd pic.twitter.com/GvMBrPJPHo

— Julie VerHage (@julieverhage) December 15, 2018
The community immediately dubbed it as the biggest
fraud
of our lifetime comparable to scandal-ridden biotech startup Theranos. While the malicious intent of Robinhood founders is not obvious, the all too fast rebranding and hasty cleanup operations do raise some awkward questions.
Haste makes waste
As it turned out, Robinhood's lucrative offer was based on false statements related to the deposits insurance model. The company claimed that customers' money would be protected by the Securities Investor Protection Corp (SIPC) that deals with broker-dealer accounts. Though, it seems that they forgot to put SIPC into the picture. The organization said that that Robinhood had never contacted them in relation to deposit insurance issues. Moreover, according to Stephen Harbeck, the president and chief executive officer of SIPC, the new Robinhood offering falls short of standards applied to the accounts insured by Securities Investor Protection Corp. SIPC take care of brokers money that is used to invest in securities. However, Robinhood's checking and savings solution implied that customers don't need to invest in using this product. Basically, it implies that the company didn't do its homework and promised its customers non-existent protection without even bothering to check with the insurer if it can be offered.
What's next?
Robinhood published a letter from the founder in its blog, trying to explain the abrupt change. However, the post only angered the community and brought more confusion. The company now claims that it is about to roll out a "cash management service," though no details have been provided so far. Moreover, the insurance question remains unanswered.
A letter from our founders about yesterday's announcement.https://t.co/c0Bn5Hm439

— Robinhood (@RobinhoodApp) December 15, 2018
While this incident won't kill Robinhood, its reputation has been damaged, and it will take time to rebuild trust.
What do you think of Robinhood's new offering? Would you like to use its new cash management service after this rebranding story? Let us know in the comments below. 
Disclaimer
All the information contained on our website is published in good faith and for general information purposes only. Any action the reader takes upon the information found on our website is strictly at their own risk.