Ripple CEO Brad Garlinghouse has stated that he does not consider JP Morgan's new cryptocurrency to be a rival to XRP.
Speaking about JPM Coin's lack of third-party support, Garlinghouse said that the token would lack adoption simply because no major bank will ever find a use for it. Garlinghouse made these comments in an interview during the D.C. Blockchain Summit in Washington.
https://twitter.com/stuart_xrp/status/1103380567863775232
Questions on JPM's Use Cases
JP Morgan's surprise entry into the digital currency industry has received mix responses.
The financial giant announced its stable coin on Feb 14, 2019. Since then, it has mostly been viewed as a direct competitor and a potential threat to XRP, another financial product designed for the traditional banking industry.
However, at the Chamber of Digital Commerce's D.C. Blockchain Summit on March 6, 2019, Ripple's CEO claimed that JPM Coin was not a direct threat to XRP. He told Nasdaq reporter Jill Malandrino that JP Morgan had failed to explain a viable use case for the company's latest stable coin offering.
Garlinghouse then mocked JPM Coin, asking which banks were going to use it. He then referenced a recent interview he had with a Morgan Stanley executive, who said that the company had no interest in using JPM Coin. He went on to name Citibank, BBVA, and PNC as a few companies that would never use JP Morgan's stable coin.
The Ripple CEO further maintained that JP Morgan does not understand how cryptocurrencies work. He added that the financial firm was only using JPM Coin to keep a record of transactions, a task that could be done even in the absence of blockchain technology.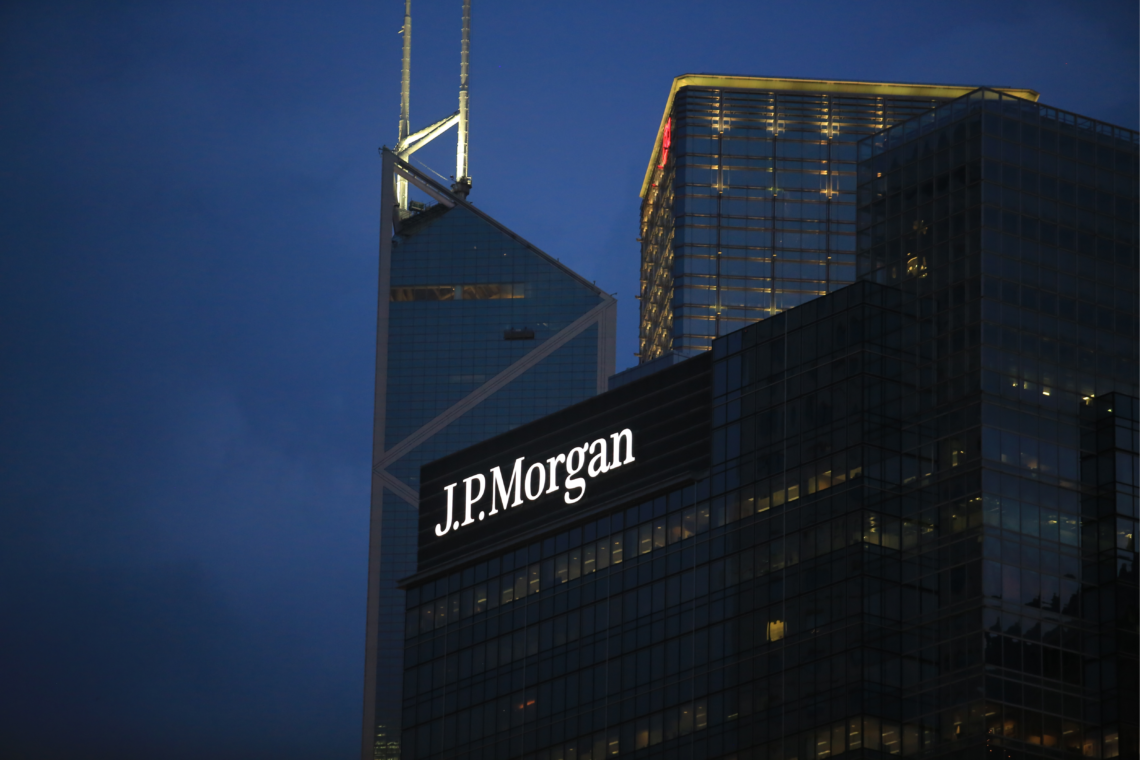 Cryptocurrency Critics Turned Adopters
JP Morgan CEO Jamie Dimon has been one of the fiercest digital currency critics in recent years. In 2017, he labeled Bitcoin (BTC) and other cryptocurrencies as fraudulent. Because of this, many were surprised when JP Morgan announced its own stable digital coin offering.
JPM Coin is pegged at a 1:1 ratio to the US Dollar. Users can transfer JPM Coins between each other and then exchange it with the financial institution for an equivalent amount of fiat currency.
Because of its close affiliation to the banking system, JPM Coin has been viewed as a replacement for Ripple's blockchain-based solutions. XRP tokens can be used by companies to transfer funds in a shorter period than international wire transfers. However, Ripple Labs maintains that XRP tokens offer a better alternative for cross border transactions at lower costs.
Do you think JPM Coin will ever act as a worthy rival to Ripple's XRP? Let us know your thoughts in the comments below! 
Disclaimer
All the information contained on our website is published in good faith and for general information purposes only. Any action the reader takes upon the information found on our website is strictly at their own risk.