Remote working means that we can move all over the world. But do we feel at home anywhere? Now, a new venture is providing a country in the cloud for people to feel at home no matter where they are IRL. Called Figment Country Club, Fang Low, Founder and President of Figment, says he is building a future that addresses the loneliness epidemic head-on.
Our lives had already become much more atomized than they were a decade or two ago before the Covid-19 pandemic accelerated the fragmentation of society into even smaller, siloed units. More people than ever are now working from home, opting for home-based forms of leisure and diminishing contact with the larger community.
The mainstream community has stopped being a source of engagement. Smaller, interest-based groups can step in to replace the connection once supplied by town centers and neighborhood committees.
If people can meet their tribe in the cloud, then suddenly, it doesn't matter where we are located physically. And this is what Figment Country Club is all about.

Remote working: Metaverse for Nomads
The Figment Country Club is a virtual member's club for global citizens to belong to and call home, even as their nomadic lifestyles lead them across the world. This country in the cloud is accessible anywhere, anytime – all you need is an internet connection.

Figment's Citizenship NFT is the unique digital identity that unlocks access to the Country Club spaces. Citizens currently can purchase a token for 0.5 ETH.

For instance, private members' club Soho House, which operates in Europe, North America and Asia, positions itself as a community for creatives. Members gain access to Soho House premises in their area and, depending on their membership tier, all over the world.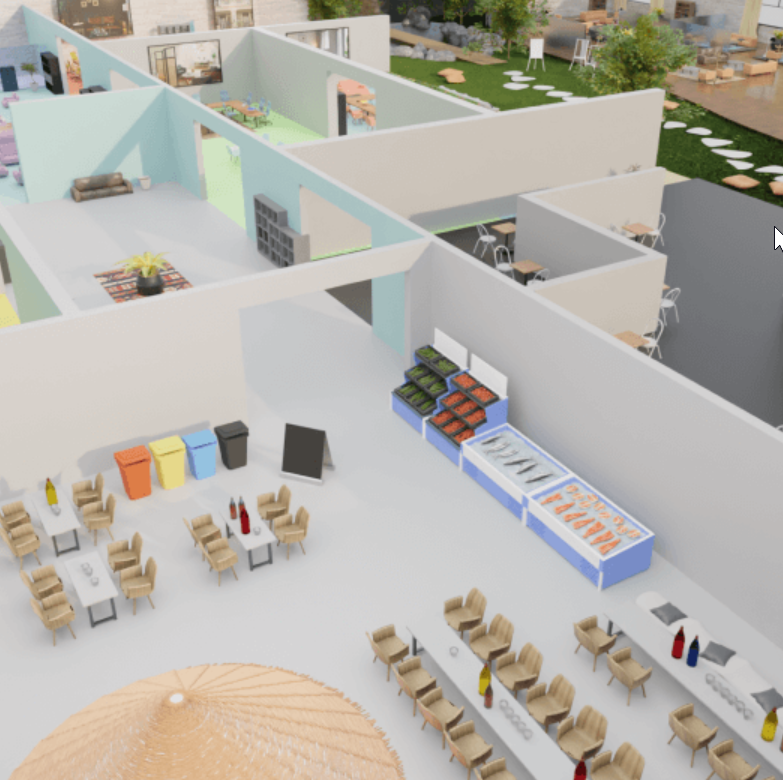 While the facilities at Soho Houses are much like those at other private clubs, typically including restaurants, bars and swimming pools, the Soho brand is targeted at those involved in the creative industry and has become popular amongst young members in their twenties and thirties.
Creator economy
Amongst them are many who participate in what is now known as the creator economy, a segment that continues to grow, particularly as the internet has democratized modes of creating and distributing work.

This burgeoning creator economy, consisting of businesses owned by content creators and the like, has become one of the driving forces of the internet. While the most visible face of the creator economy is the social media content creator, millions of others are finding new avenues of creation and monetization.

A corollary of the creator economy is the passion economy, a growing industry in which participants seek to monetize what they love to do.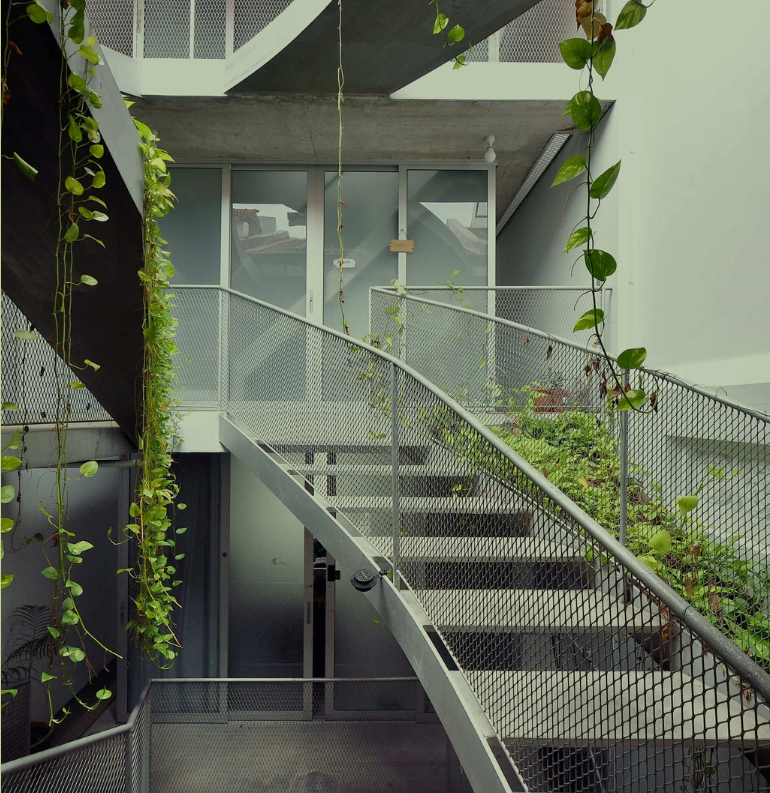 In more pragmatic times, a common perception was that only a lucky and talented few would be able to make a satisfactory living from their passions. But the internet has removed gatekeepers and birthed a free-for-all arena in which creators hustle to unearth more innovative ways to monetize what they have to offer, and then compete with each other for consumers' attention.
Following passions

Digital platforms like Patreon and Substack now enable creators to build a following of supporters willing to pay for what they offer, while live-streaming and video chat has extended the reach of teachers and experts beyond their local areas.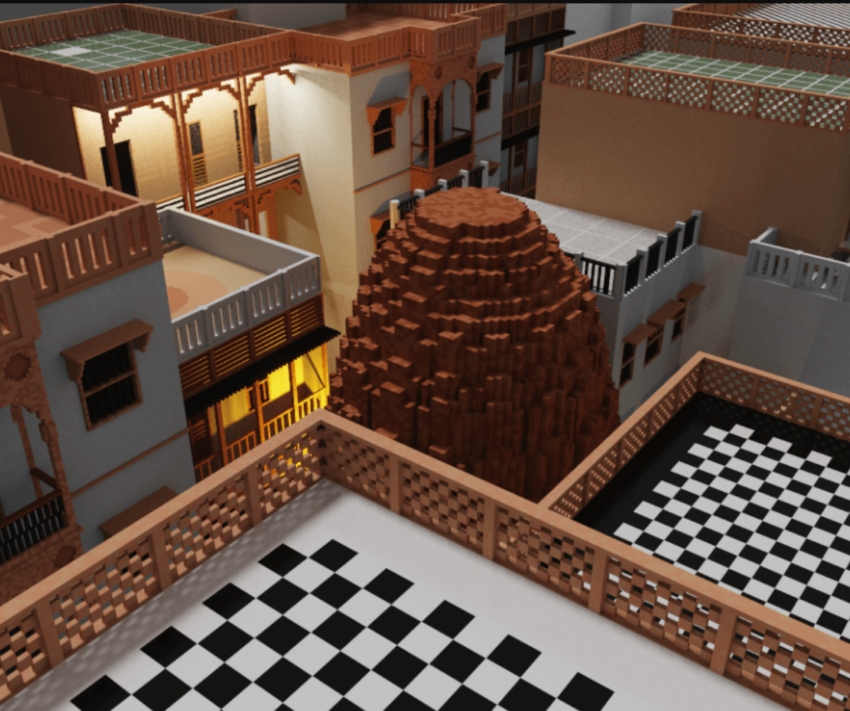 All this has led to a frenzied fever pitch of creation, not just by individuals with control over their output, but also by corporations for whom creation is either a marketing tool, a monetized product in itself, or both. In this scenario, the creator is a tool to be exploited, either through hiring or outsourcing. Salaried content creators decry unrealistic volumes of work and the expectation to constantly churn out a never-ending stream of content.

It is thus unsurprising that creators now look to participation in the ownership economy as the solution to their problems. In the ownership economy, the participants of the system also have a stake in it. Offering employee stock options is one of the most common examples of how this works.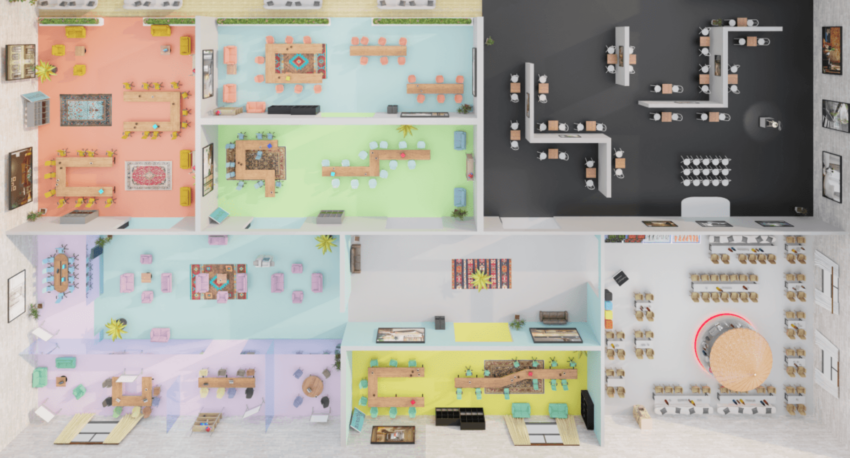 Blockchain technology is opening up new avenues for participation in the ownership economy, with some creators turning to non-fungible tokens (NFTs) as a way to distribute and monetize their work while bypassing gatekeepers like publishing houses.
Design
Conceptualized by Czech-based virtual designers Spacemakers, Czech Club is one of Figment's pilot Country Clubs in the Cloud. Situated on Gather Town, an interactive proximity-based platform, Figment's collaboration with Spacemakers has reimagined the confines of uninspiring meeting spaces. It has transformed them into people-oriented, creative places that encourage interaction, exploration, and imagination.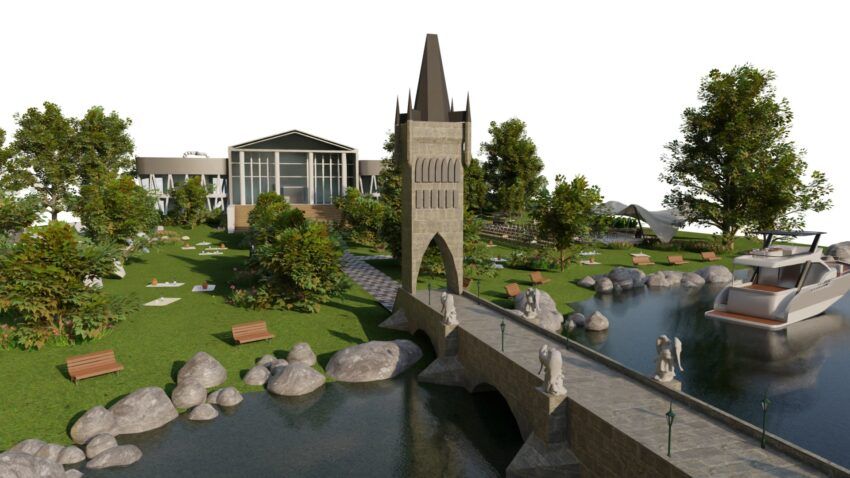 Czech Club is marked by Czech design, influenced by Bauhaus functionalism and modern sensibilities, and characterized by clean lines and simplicity. Figment's inaugural Country Club encapsulates multiculturalism, richness embedded in history, and a vision of the future that redefines a new era of design.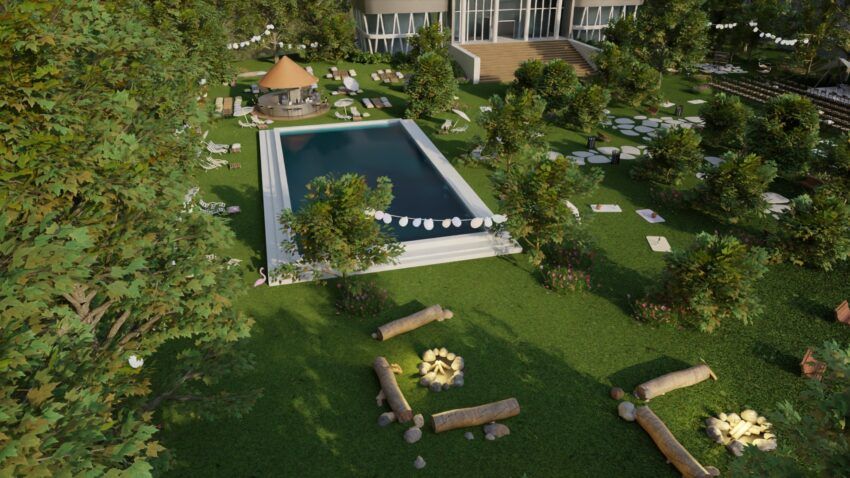 The Czech Club is presented in five distinct environments – a meeting reception, co-working space, an events auditorium for up to 300 users, and a zen garden that connects all these spaces, with smaller sites for gatherings. Next on the Figment Country Club Roadmap will be the India and Spain Clubs, designed by Archtiecture for Dialogue and Estudio Brava respectively.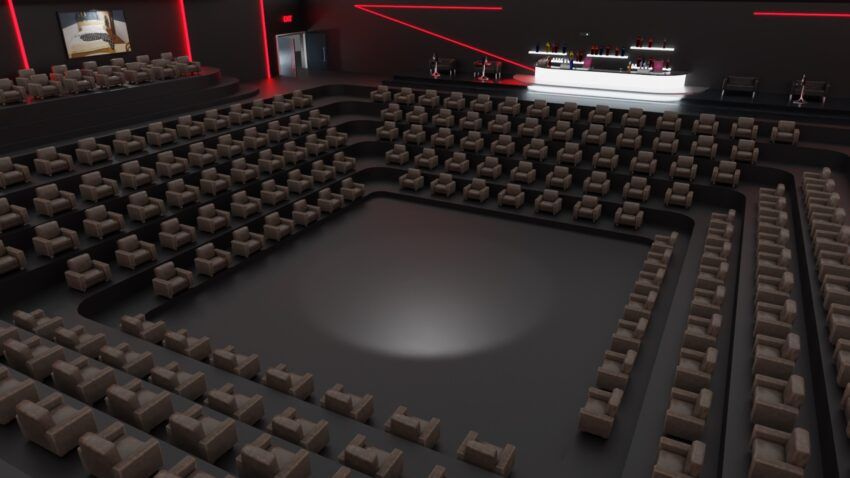 Remote working: Things to do in the cloud
Figment's cultural events program will offer both intimate fireside chats and larger scale Q&As, on topics ranging from Web3 to Smart Cities to How To Start Your Own NFT Collection. Figment will also offer daily virtual co-working sessions, giving citizens the opportunity to connect, engage and optimize their productivity. Each Country Club will display its own curated NFT Collection, giving citizens the chance to learn and start collecting.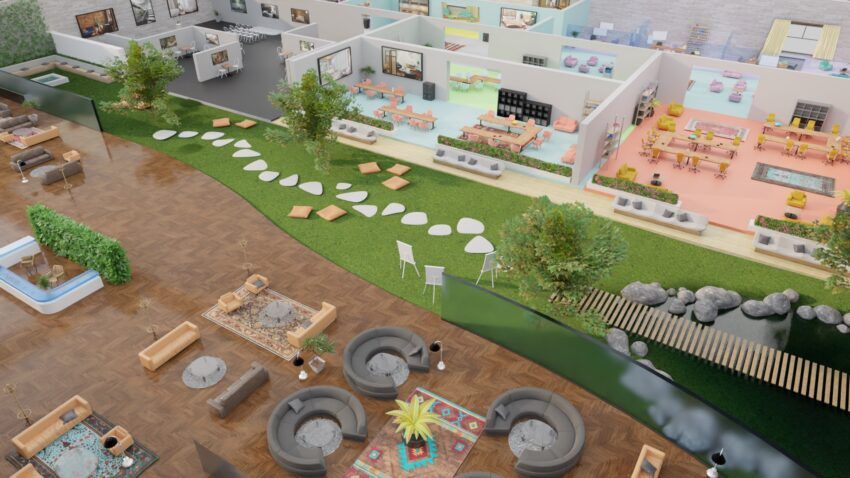 Beyond the metaverse, Figment citizens will also gain access to Figment's physical Embassy Houses. The first Embassy House, Singapore House, will open later this year with other locations to be announced soon.

Voting Rights
Backed by a blockchain economy, Figment Citizens will have the ability to vote on key decisions including expansion plans, therefore benefitting from the growth of the cloud country.

While the NFT space is still in its 'case study' phase for now, we believe that greater accessibility, lower transaction costs and broader application use cases will lead to a thriving and enduring NFT ecosystem.
Remote working: In conclusion
The world is changing very fast, and now with remote working meaning that people are at home more, they are losing their connection to the community. But with a home in the cloud, people can still connect and meet virtually, with people from all over the world, creating a new meaning of what 'home' means.

About the author

Fang Low is the Founder and President of Figment. He is a serial entrepreneur based in Singapore.
Got something to say about remote working or anything else? Write to us or join the discussion in our Telegram channel. You can also catch us on Tik Tok, Facebook, or Twitter.
Disclaimer
All the information contained on our website is published in good faith and for general information purposes only. Any action the reader takes upon the information found on our website is strictly at their own risk.