Recruitment expert Sam Wellalage of WorkInCryptoGlobal explains the mood of the recruitment industry in the crypto space.
It has always been a challenge to recruit people. This is also true in crypto because it is a new industry.
Even more challenging than that is the retention of staff. Many companies look a lot at hiring, but it is important not to forget about keeping those new hires in the company. You need to know how to keep your employees happy.
According to research, a person will change jobs up to 12 times during their career. In blockchain it is way higher. The reasons are diverse. It is partly due to demand, and sometimes companies don't know what they want. If you succeed in keeping your employees in their job, then you have to do less hiring.
You also have to have the right voice as an employer in the market to attract talents.
Recruitment: New ways of hiring
With a new industry comes new ways of hiring. For example, in FinTech you can say you want to hire a marketing manager with 5 years of experience. But you can't have the same job description for a job in crypto because the industry is so new. It is necessary to change your mindset. Perhaps someone has the right skillset and personality to do the job but doesn't have the experience in this specific industry.
What is crucial is to really market the employer brand. The better you treat your employees, the longer they will stay with you. And, the more other candidates will come to you instead of you having to go to them when you need to grow your team. The companies that will do the best in the next few years are the ones that will be able to retain their employees. It's with the best talent that you can realize the best projects.
Challenges of retaining staff
The challenge is to do that… in a decentralized remote work world. How do you manage someone with an 8-hour time difference? And present the objectives and strategy?
Before you start looking for new people, it would be relevant to have a strategy to determine who you want to hire, how you want to hire them, how you are going to train them, and what you are going to do to retain them.
What happens most of the time is that startups are getting distracted, and they don't have a clear plan. For instance, somebody will call and ask us to find them a Head of Public Relations. They hire them, two days go by and they feel like they didn't hire the right person. That's really bad for everybody. This happens because there was no planning. Planning helps with that.
So ask yourself the right question, which kind of persona do you want to create? What is the salary going to be? What about benchmarking? And what is the recruiting process? The first thing to do is to set up that plan. This is not a short-term thing.
Recruitment: The strategy
Recruitment is a long-term strategy. Employer branding is key. Let's take BeInCrypto as an example. I see the company all the time on LinkedIn. So if you ask me to be your head of people, I would – because people buy from companies they've heard of. It's the exact same psychology with candidates. The best way to go is to communicate what you are good at, and what you have to offer to the candidate on a daily basis.
It's useful to have your name out there all the time. Not just when you have a job to fill right now.
Remuneration
If you know you're going to offer a top salary, then you should mention it. But you need to be careful, because if you don't have fair salary benchmarking and employees see that, you will get into trouble.
If the job description for a marketer says $60k and you have some current employees at $50k or $55k, then that's okay. It's in the range. When you have a big gap, things are going to turn out differently. But most of the time, if it's a very competitive salary in the industry you should advertise it. You will get more candidates. Let's say your budget is 100 thousand but you can go higher. Instead of saying a number, you should indicate a "competitive salary."
Advertising this kind of position helps with your employer branding and brand awareness.
Keep in mind that, if the first question a candidate asks is about salary, that's not really a good thing.
In demand jobs
Marketing seems to be the most in-demand, apart from developers. Blockchain is hiring more marketing people than traditional industries. Operations get a lot of attention as well.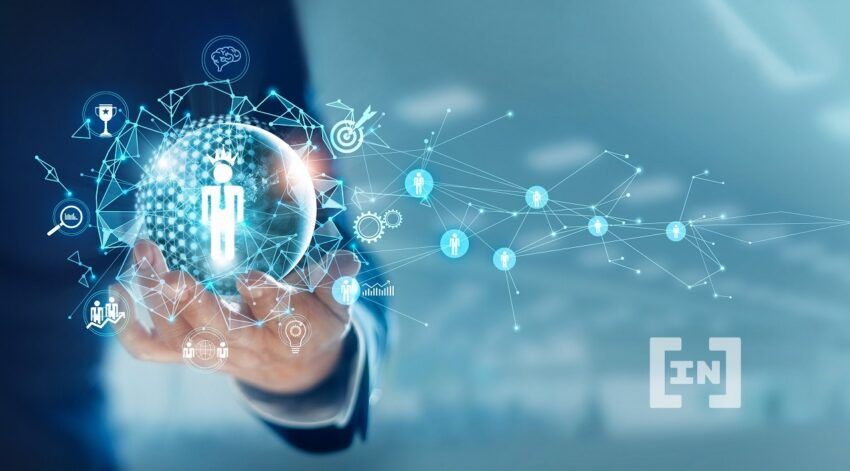 Regulation
This could impact recruitment in a positive way. The more regulations there are, the more people you need to hire to deal with it. Equally though, it might be challenging to find enough people in the DeFi world to fill those jobs.
To overcome that, you don't necessarily have to hire someone that has experience in crypto. Instead, you can hire someone that has the skills, but never had the opportunity to work in blockchain. If they have a very good background in law or in finance and are interested in crypto, then they can overcome their lack of experience in a still very-new industry. We will need them anyway because legal and compliance require so much workforce.
Recruitment and Optimism
According to research done by PwC in 2018, 46% of blockchain implementation is happening in the Finance sector. Only 1% in Media. Blockchain is more and more seen as what it is, a technology, which can be used by healthcare, media, FMCG (fast-moving consumer goods).
Apart from crypto, blockchain has been embraced by many industries. NFT companies are still small right now. I'd like to see a company specialized in NFTs becoming as big as Fireblocks for example.
What we want to develop with our clients is a long-term trust partnership. A mutual respect relationship. We don't want our clients to use our service only because they need to hire one person. We need to have the same strategy, and common values to develop a long-term relationship.
Our business model is 50% executive search. Another very exciting thing is in-house growth. When Venture Capitals have big funding, suddenly some startups have an important budget to hire, but it's not their job. We have the expertise, from HR to recruitment, so we can put all those processes in place.
On top of taking time (3 to 4 months to recruit someone), it is very costly. Onboarding for us only takes 2 weeks.
Could job boards ever be a competitor?
People we are scouting can't be found on job boards. And what we do, can't be automated and replaced by technology.
About the author

Sam Wellalage is a recruitment entrepreneur and ex-pro athlete. He has expert recruitment knowledge in crypto, DeFi, blockchain and Web3. He has an interest in building companies from the ground up and working closely with visionary leaders.
Got something to say about recruitment or anything else? Write to us or join the discussion in our Telegram channel. You can also catch us on Tik Tok, Facebook, or Twitter.
Disclaimer
In compliance with the Trust Project guidelines, this opinion article presents the author's perspective and may not necessarily reflect the views of BeInCrypto. BeInCrypto remains committed to transparent reporting and upholding the highest standards of journalism. Readers are advised to verify information independently and consult with a professional before making decisions based on this content.