Trading has become a popular way for people to build an investment portfolio, or earn an extra income. However, learning and perfecting the skill of trading to a point of earning consistent profits is not easy. It takes time and in the process, mistakes can be made, mistakes that cost money. 
Furthermore, there are those who have perfected the skills and are able to earn consistent profits but may be busy with other things. While they still require a consistent stream of income. PrimeXBT has designed an offering that benefits new and experienced traders. 
PrimeXBT, a premier trading platform with up-to-date technological systems, has an offering that caters to the new, or the busy trader. PrimeXBT offers highly reliable market data and performance.
The infrastructure is designed to facilitate a high number of orders per second and extreme loads while offering ultra-fast order execution and low latency. The traders on PrimeXBT can easily design and customize layouts and widgets to best fit their trading style.
Important to note that this offering from PrimeXBT is not only for the new trader who is still learning. It is also suited for professional traders who may want to start spending their time doing something else. Most investors are known to want to leverage their time as they go. PrimeXBT has designed an offering called "covesting" or "copy" trading.
Covesting is a special feature found on the PrimeXBT margin trading platform. This margin does not just include cryptocurrencies. This serves as a platform for those who want to share their winning trading formulas or strategies. This also involves those who want to learn from those who are winning.
In this offering, everyone involved is incentivized, in that those who share their winning strategies get a cut of their followers' profits. Those who copy the strategies increase their trading profits.
This offering is beneficial, as many can agree that getting into trading is difficult. It takes long hours for one to learn, understand the markets, and try to place trades that will go in an advantageous direction. Important to note is that this process involves risks, as users may lose money. Most people are known to give up on this process, and they do not get to realize their financial goals.
Important to note is that this offering does not just benefit new and inexperienced users, it also benefits learned and professional traders. They get to come on board to share their knowledge and experience with new users and earn an extra income. Most investors are familiar with the term 'passive income', this offering allows users to increase their portfolio in this regard.
Benefits of covesting
Easy for new traders – new traders do not have to understand complex trading terminology and jargon. They just need to copy the existing strategy
Saves time – the professional trader does all the research and the new trader does not have to spend time learning
Wide range of instruments – apart from cryptocurrencies, PrimeXBT supports forex and gold trading. Therefore, this strategy is ideal even for non-crypto traders. Although or now, it is only available for Bitcoin traders
Leveraged trading supported – PrimeXBT is among the leading margin trading cryptocurrency platforms, covesting can be applied to leveraged trading
How to begin using covesting on PrimeXBT
Keen users are advised to open an account on PrimeXBT
Users must ensure they deposit bitcoin (BTC), to start covesting
Next users should go to the covesting tab (as shown in the image below)
Upon arriving at this tab, users can start to copy the trading strategies of others
Important to note, users can sort the list using different preferences such as active days, profits, name, and followers
Users can invest in BTC with multiple strategy leaders by allocating a section of their trading amount to each lead trader.
To copy/follow a trader, click on 'Follow".
Select the amount of BTC one would want to invest in the trade.
Then it is done, users can wait for profits
Users are able to get more information about a trader, by clicking on their name. This displays additional details such as description, what they have to offer, total equity following, and the number of followers.
Users access a portfolio from the left side of the window. From the portfolio, one can see the traders you've followed, how many profits/losses one has made so far, the amount of BTC invested with each trader, among other details.
The exchange does not have a dedicated leverage button. Instead, it uses cross margin. As such, all the funds in the trading wallet are used as a margin.
Covesting fees
The offer section shows how the profits from copy trading are shared among the trader, follower, and the exchange. The Covesting fees are between 40% and 25% of the users profit. It is based on the amount invested;
001 – 0.3 BTC: Follower gets 60%, the platform gets 20% and the original trader gets 20%
3 – 0.5 BTC: Follower gets 65%, the platform gets 15% and the original trader gets 20%
5 – 1 BTC: Follower gets 70%, the platform gets 10% and the original trader gets 20%
1+ BTC: Follower gets 75%, the platform gets 5% and the original trader gets 20%
Risk of covesting
Users must bear in mind that are risks involved in covesting, as no trader is able to 100% guarantee profits. Therefore one may lose money in applying this strategy. Users are advised to never invest more than one is willing to lose.
Important terminology
In order to start covesting and be successful at it, users are encouraged to familiarize themselves with certain words.
Strategy – set of all the rules a trader uses
Strategy Manager – name given to those who share their strategy
Followers – traders who chose to use a certain strategy
Total Profit % – indicator reflecting the percentage change of the manager's Equity
Today's Profit % – shows the change in equity in a single day
Manager's Equity – the funds a manager has in a certain strategy
Trade Fees – fees paid for trades, however, they change depending on the current Followers' equity of the strategy in question
COV – ERC-20 utility token of the platform
Referral program
PrimeXBT has a comprehensive referral program based on the Cost Per Action system (CPA). Users are able to earn an extra income by introducing more people to PrimeXBT. Users can start by introducing new clients by sharing their personal partner link on a website, blog, or social media.
When the new client registers with PrimeXBT and starts trading the user that recruited them gets paid according to the offer they selected.
The classic option has a revenue share of 70%, partners receive up to 70% of all trading fees paid by their referred users.
The popular option offers between $40 – $1,250 for every qualified trader one introduces to the PrimeXBT platform.
The classic option offers a fixed payment for every eligible lead, and after, users will get a revenue share every time your referrals trade.
There is also a four-tier recruitment option wherein Prime XBT pays affiliates partners a percentage of their referral's trading commissions, with respect to the referral's level.
4 Levels of Rewards
Level 1 – Direct Referrals: Net 20% of all commission fees.
Level 2 – Referred by Level 1: Net 15% of all commission fees.
Level 3 – Referred by Level 2: Net 10% of all commission fees.
Level 4 – Referred by Level 3: Net 5% of all commission fees.
PrimeXBT prides itself in continuous investment in research and development to the ongoing expansion of their product offering to clients. This is a demonstration of how dynamic PrimeXBT is. It is always the aim to serve the best interests of the clients and continue providing the best in class digital asset trading experience in the industry.
The copy trading module by PimeXBT brings a new meaning to the community on the internet and in investing. In business and in investing people are always known to keep their trade secrets and not share them, so as to get ahead.
However, PrimeXBT changes that by offering users a win-win solution. Wherein all the parties involved benefit from the position they are in. Keen traders who want to get ahead in their game, can look into the covesting module and explore its options.
Disclaimer
All the information contained on our website is published in good faith and for general information purposes only. Any action the reader takes upon the information found on our website is strictly at their own risk.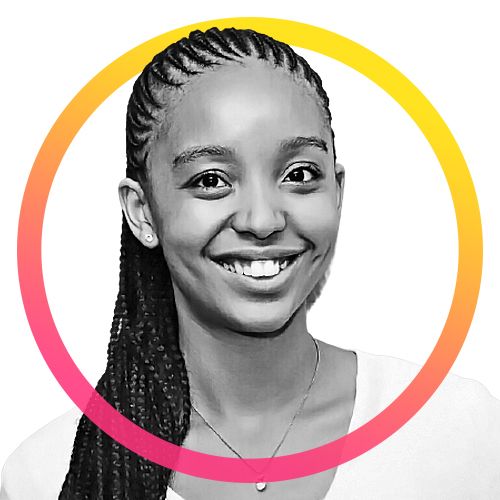 Mbali is a commercial content writer at BeInCrypto. She is passionate about financial inclusion and socio-economic development. With experience as a researcher and writer in the...
Mbali is a commercial content writer at BeInCrypto. She is passionate about financial inclusion and socio-economic development. With experience as a researcher and writer in the...
READ FULL BIO
Sponsored Sponsored