Daily crypto transactions on PayPal have crossed $125 million and these volumes are expected to grow further as the service expands.
PayPal's transaction volume has exceeded $125 million, according to trading volume data from ItBit, which handles transactions for the payments giant.

PayPal Crypto Volumes Pump
24-hour trading volume on Jan. 7 shows transactions hitting an all-time high figure, with Bitcoin and Ethereum forming the majority. This represents a five-fold increase in trading volume since PayPal recently began supporting cryptocurrencies.
The ItBit exchange is owned by Paxos, which PayPal selected to handle its transactions in October 2020. Data from Nomics shows a substantial increase in the exchange's volume since the collaboration. PayPal currently has about 340 million users, though most of them do not have access to the service.
The significant volume suggests that PayPal could play a role in bringing the asset class to the wider public. It is also expected to offer cryptocurrency services to its 26 million merchants in the coming months. Combined with highly optimistic market sentiment, PayPal could very well match its CEO's high ambitions for digital assets.
With new updates and expansions expected soon, this could be the beginning of a flood of retail investors. Existing users can easily store Bitcoin on the platform, and this user base could become quite lucrative for the firm.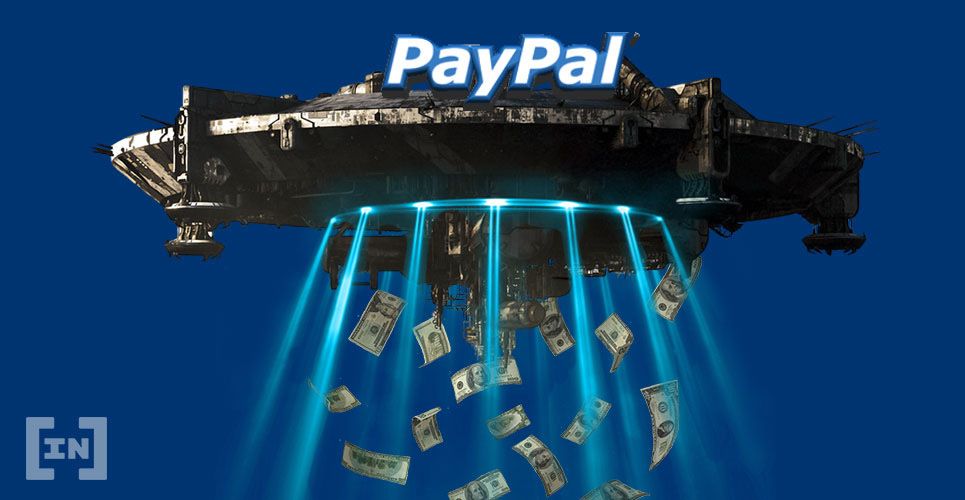 Advantageous Market Position
ItBit's transaction volume growth unsurprisingly comes along the market's bull rally, which saw Bitcoin cross $37,000. The market's capitalization has now shot past $1 trillion — about a third of the private investments in gold.
Analysts have discussed whether PayPal's entry into the market has had a significant impact on the market. Most agree that the true impact will only be visible in 2021, when the service has embedded itself in the market. This year will also see the service expand internationally, with potentially more features in the pipeline.
PayPal's support for cryptocurrencies was seen as a huge victory by the cryptocurrency community, who lauded it as a sign of legitimacy. However, there has been occasional criticism, as some users have reported being suspended after trading. PayPal has been working on adjusting buy limits following the tremendous interest in the service.
Disclaimer
BeInCrypto has reached out to company or individual involved in the story to get an official statement about the recent developments, but it has yet to hear back.