Apple, one of the most prominent technology companies in the world, has announced the release of two revolutionary products that could very well change the way we interact with the digital world: Apple Reality Pro (a cutting-edge AR/VR headset), and Apple Glasses (a lightweight AR wearable).
This game-changing technology will push the boundaries of Augmented reality (AR) and virtual reality (VR) experiences.
Following the release of Apple's AR and VR headsets, Over the Reality (OVER) will seek to facilitate the rapid integration of such technology. This will further elevate OVER to the forefront of AR and the development of events and tools that leverage this technology.
Why does this matter?
The highly anticipated release of Apple Reality Pro at the annual Worldwide Developers Conference (WWDC) in June 2023 is rapidly gaining momentum, and for good reason. Although it is just a rumor at this point, the aforementioned glasses could enable users to seamlessly transition between immersive AR and VR experiences, effectively connecting the real and virtual worlds.
Apple Glass rumors have sparked a lot of interest in the industry. These sleek wearables will be exclusively dedicated to augmenting reality and will have a stylish design reminiscent of Ray-Ban sunglasses.
This innovative device has the potential to enhance daily experiences by seamlessly integrating digital elements into the user's environment and bringing virtual content to life in novel ways.
Where does OVER fit in?
OVER already possesses plenty of relevant experience in the field of AR, with one of the most recent examples being the OVER Metaverse Fashion Week in Milan. According to various reports, Apple Reality Pro will include advanced eye tracking and body tracking technologies.
Users will be able to create, experience, and organize events on Over the Reality, a platform designed to fully utilize such digital capabilities, with these cutting-edge features.
Users shall therefore be able to successfully forge meaningful connections and foster a sense of closeness with friends and loved ones regardless of their physical distance by utilizing photorealistic avatars and organizing immersive events.
Over the Reality's ability to use advanced functionalities such as eye tracking and body tracking is among its key strengths, allowing users to create their own photorealistic avatars and forge real connections in a virtual space.
As previously mentioned, OVER provides a platform for users to connect with others, regardless of their physical location, whether they are attending virtual conferences, exploring interactive art exhibitions, or organizing social gatherings.
As such, the combination of Apple's AR/VR technology and Over the Reality establishes it as a pioneer in the field of digitization. This will allow for the rapid development and seamless integration of AR events and tools, cementing Over the Reality's position as a leader in leveraging augmented reality to deliver extraordinary experiences.
About OVER
Over the Reality is a trailblazing platform at the forefront of AR technology and the creation of immersive events and tools that fully utilize its capabilities.
Over the Reality aims to redefine how people experience and interact with virtual content by efficiently integrating digital elements into the real world.
The platform, inspired by the rapid advancements in both AR and VR, aims to build a transformative bridge between the physical and digital worlds. Over the Reality will hence use the power of Apple's AR/VR technology to enable users to create, participate in, and organize immersive events that provide unparalleled experiences.
Individuals can look forward to a future in which they can transcend conventional restrictions and explore a metaverse which effortlessly unites the physical and virtual worlds via Over the Reality, as the team remains dedicated to staying at the forefront of innovation, delivering outstanding experiences that captivate and inspire users worldwide.
For additional information and regular updates, visit OVER's official website and the Twitter, Discord, Telegram, and YouTube channels.
Disclaimer
This article contains a press release provided by an external source and may not necessarily reflect the views or opinions of BeInCrypto. In compliance with the Trust Project guidelines, BeInCrypto remains committed to transparent and unbiased reporting. Readers are advised to verify information independently and consult with a professional before making decisions based on this press release content.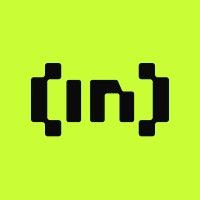 BeInCrypto Team comprises a diverse group of experienced journalists, analysts, and crypto enthusiasts dedicated to delivering the latest news, insights, and analyses in the...
BeInCrypto Team comprises a diverse group of experienced journalists, analysts, and crypto enthusiasts dedicated to delivering the latest news, insights, and analyses in the...
READ FULL BIO
Sponsored Sponsored