Over one percent of the entire supply of Ethereum has now been staked on the deposit contract according to co-founder Vitalik Buterin.
Staking for ETH 2.0 got off to a slow start when the deposit contract was officially deployed last month, but the target was hit with a late spurt, and the new blockchain launched as planned on Dec 1.
Ethereum co-founder, Vitalik Buterin, has observed that as much as one percent of the entire supply of ETH is now in the deposit contract, adding that it's 'still doing far better than I expected.'
Over a Million ETH Staked
According to the Ethereum 2.0 Launchpad, there is currently a touch below 1.15 million ETH deposited generating an estimated 14.6% annual percentage yield for stakers. Beaconscan is reporting that there are just under 35,000 validators at the moment.
The total supply of Ethereum is approximately 113.7 million ETH, which means that there is just over one percent that has been staked. Buterin confirmed this figure stating:
"1% of the total supply (~113.7 million as of this tweet), including stuck/lost funds in that total."
According to DeFi Pulse, there are just under seven million ETH locked across various DeFi protocols and this accounts for roughly 6% of the total supply.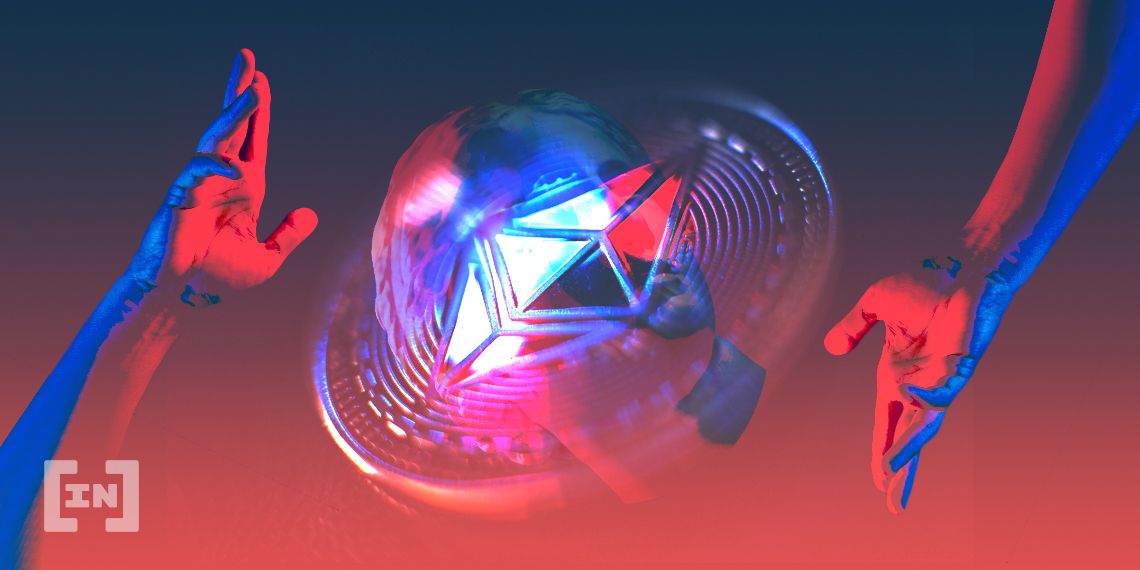 Currently, staking has to be done manually but within the next few months, it's expected that centralized exchanges will start rolling out delegated staking services that will enable holders to stake less than the 32 ETH required to become a validator.
Beacon Chain does not actually function as anything but a staking vehicle for Ethereans to invest in the future of the network. All of the transactions, smart contract operations, and decentralized applications will still run on the original ETH 1.0 chain until the two are merged, likely sometime in 2022.
Due to the economics of ETH 2.0, early stakers will get the highest rewards which will diminish over time as more ETH are staked.
ETH Price Outlook
At the time of press, ETH prices had retreated back below $600, returning to the $595 level. A dip last Friday saw prices dropping to around $560 but things quickly recovered over the weekend.
The asset appears to be forming a consolidation channel in the $590 range. Another leg up is likely to be determined by Bitcoin and whether or not it can finally break the big wall of resistance at $20,000.
Ethereum's next heavy resistance zone is in the $800 range where it bounced several times during the previous bull market.
Disclaimer
BeInCrypto has reached out to company or individual involved in the story to get an official statement about the recent developments, but it has yet to hear back.