The recently leaked FinCEN Files — thousands of "suspicious activity reports" and other US government documents — offer an unprecedented view of global financial corruption, the banks enabling it, and the government agencies that watch as it flourishes.
ICIJ analysis revealed FinCEN documents showing a minimum of $2 trillion of funds had been knowingly laundered through the banking system between 1999 and 2017. Notably, $1.3 trillion of this comes from Deutsche Bank. Activities highlighted in these documents include laundering funds for known and corrupt individuals, helping sanction evasion and embezzlement.
These leaked documents now indicate the depth of regulators' negligence or indifference. The crypto industry has denounced the failings of governments and regulators after the leaks exposed mass global corruption and a lack of action to address this. It significantly undermines mainstream finance's and government's sanctimonious stance that the current system is well regulated, stringent, fair, and responsible. 
The latest revelation about the world's leading financial institutions showcases the misappropriated reputation that Bitcoin (BTC) has for money laundering. Many governments have been wary of cryptocurrencies for years, with statements indicating they view cryptocurrencies as tools to aid money laundering and other illicit financial activity.
Perhaps this wariness is simply that they are unable to control, censor or easily influence the monetary system — a position they have become too comfortable and complacent with for decades. 
The current system is an allusion of safety. All citizens in countries who implement systems like the FATF Travel Rule have to put up with inconvenient and intrusive KYC rules which the very same governments and banks circumvent themselves. This excludes many regular people from both accessing the system and having the same opportunities available to wealthy individuals and companies.
This scandal is the latest in a long line of using fiat and the existing banking system for money laundering. While I disagree with governments surveilling individuals' finances, when recorded on a public blockchain it is open and egalitarian — these powerful institutions can be held accountable.
The irony, of course, is that this scandal will likely lead to yet more ineffective regulations that further surveil citizens and businesses, while not stopping large scale money laundering and poor practices by big institutions. 
The FinCEN Files are a reminder of blockchain technology's role in fighting financial crime.  In the fight against corruption, a permissionless, decentralized and public chain is designed to operate in environments where trust in data/code is greater than trust in individuals or institutions. Whether it is successful or not largely depends on contextual elements – infrastructures, legal systems, social or political settings – rather than on the technology itself.  
NOTE: The views expressed here are those of the author's and do not necessarily represent or reflect the views of BeInCrypto.
Written by
Dave Hodgson
, chief investment officer of NEM Group and managing director of NEM Ventures. Dave has 15 years experience consulting to various sizes of organisations, government agencies and NGOs on technology projects. He was an early adopter and program lead for public cloud projects, having led multiple large organisations through their adoption programs.
Disclaimer
In compliance with the Trust Project guidelines, this opinion article presents the author's perspective and may not necessarily reflect the views of BeInCrypto. BeInCrypto remains committed to transparent reporting and upholding the highest standards of journalism. Readers are advised to verify information independently and consult with a professional before making decisions based on this content.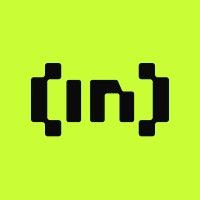 BeInCrypto Team comprises a diverse group of experienced journalists, analysts, and crypto enthusiasts dedicated to delivering the latest news, insights, and analyses in the...
BeInCrypto Team comprises a diverse group of experienced journalists, analysts, and crypto enthusiasts dedicated to delivering the latest news, insights, and analyses in the...
READ FULL BIO
Sponsored Sponsored