Cross-chain asset transfer platform Octus Bridge has added Solana to its growing list of supported networks. Powered by the Everscale network, Octus Bridge facilitates lightning-fast liquidity transfers at fractional costs, helping its popularity soar among Solana users.
Broxus, the development team behind Octus Bridge and a number of other Everscale ecosystem mainstays, has announced that Solana has been added to the platform's list of supported networks. As one of the largest non-EVM blockchains, Solana is one of the industry's most significant and widely used networks. As such, its integration into Octus Bridge marks a major step in the platform's ongoing growth.
Launched over a year ago, Octus Bridge has made waves in DeFi due to the advantages it has over many other similar bridging platforms. Running off of Everscale technology, Octus Bridge has been able to translate the network's low processing times and transaction fees into an invaluable tool for anyone active in DeFi. On the platform, users can move assets from chains with more burdensome waiting times and transaction fees to more agile networks like Everscale, where they can enjoy enhanced freedom of movement and take part in the numerous DeFi offerings available.
Solana is the eighth network to be officially integrated into the bridge, and its addition means that users of any of the networks can transfer assets back and forth directly between any of the connected blockchains. Additionally, Broxus has been working on a Universal Bridge feature that would enable any blockchain asset to be transferred to and from the Everscale network, where an analogous asset would be created. Given Everscale's unique technical capabilities, the rollout of such a feature would put Octus Bridge in a prime position to emerge as one DeFi's most essential platforms.
Users from the Solana network have responded to the bridge integration enthusiastically, as evinced by Octus Bridge rapidly rising to be the most popular platform of the month on the Solana website. Given Solana's size, the integration has opened up a vast gateway for newcomers to discover the platform, something that is only likely to increase as more major platforms are integrated.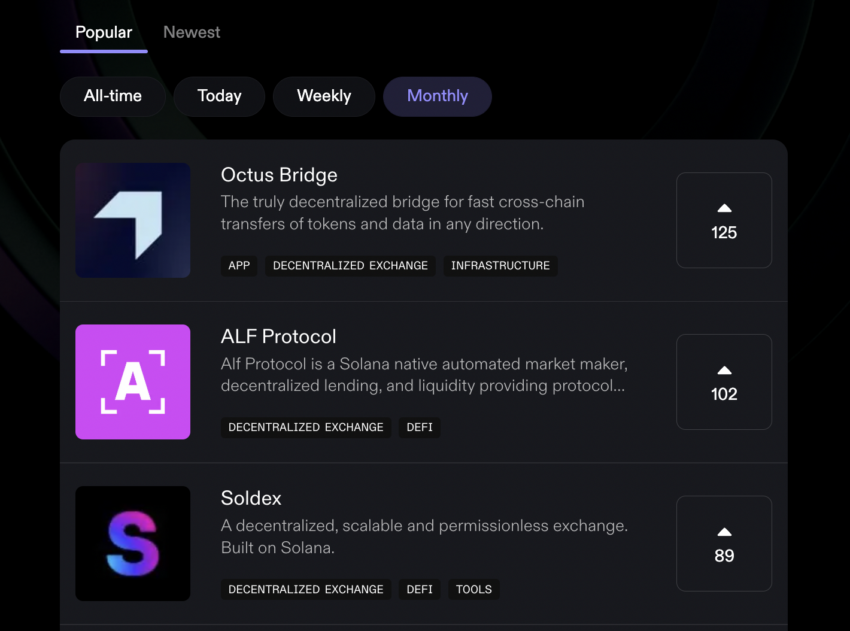 Regarding the Solana addition, Vlad Ponomarev, CEO of Broxus had this to say: "This is a major step that we have been working hard to achieve. Solana is a massive network and a network that Octus Bridge is perfectly suited for. As a non-EVM blockchain, this gives our users even more freedom in how they move their assets, so we are very pleased with its integration and are looking forward to furthering major integrations."
About Everscale

Everscale is the most technologically advanced blockchain in existence. Powered by an infinite sharding mechanism, Everscale adapts to any workload it is tasked with without the size of the load affecting transaction times or processing fees. This makes it the ideal blockchain for hosting CBDCs and other load-intensive projects.
Over the past two years, Everscale has emerged as one of the leading blockchains in Asia, with a thriving community and robust ecosystem of DeFi platforms. The network is currently rolling out an Indonesian campaign to integrate itself with the Indonesian economy and open new doors for Indonesians into the world of DeFi and cryptocurrency.
Disclaimer
All the information contained on our website is published in good faith and for general information purposes only. Any action the reader takes upon the information found on our website is strictly at their own risk.