The Blockchain Research Institute, in collaboration with the Washington DC-based Chamber of Digital Commerce and other experts, have produced a 120-page report on how the Biden-Harris administration could reimagine US technology strategy and policy—and take action to implement it.
Don Tapscott, Anthony Williams, and Kirsten Sandberg are the principal authors with a foreword by Tony Scott, former Federal Chief Information Officer of the United States in the Obama-Biden administration.
The report aims to provide some fresh thinking for leaders of local, state, and foreign governments as well. The Biden-Harris administration arrives at a unique time in history. The pandemic exposed and exacerbated problems at all levels of government, creating a demand-pull for transformation. The advent of the second era of the digital age, with a "trivergence" of artificial intelligence, the Internet of Things, and blockchain technologies, is creating an innovation push.
Government leaders should acknowledge our new digital realities and develop a comprehensive framework to act on opportunities for justice, sustainability, citizen trust, social cohesion, and good government. To do this, federal leaders must get up to speed quickly about these technologies and act to ensure the upside and mitigate the downside.
Five Digital Priorities
This report recommends a series of actions that would position the United States for long-term digital leadership, help fight the COVID-19 pandemic, rebuild the American economy, and engage society in dialogues rather than diatribes for the new digital age. We see five broad areas of change, each of which addresses major priorities for the new administration. Among the dozens of recommendations are the following.
1) Embrace the digital dollar and other cryptocurrencies
Contrary to the prevailing belief, digital currencies have many uses that are good for the economy and the country overall. They are not used predominantly for criminal activity. Corporate cryptocurrencies like Facebook's Diem can also solve problems in the financial system, and the government should cautiously support them as well.
Lawmakers should move expeditiously to make America the first country to adopt fully a central bank digital currency—the US digital dollar. As China races to launch its own such currency, its foreign trading partners are already moving to renminbi as a reserve currency.
Financial regulators could use distributed ledger technologies to deter money laundering and improve sanctions compliance, because distributed ledgers enable users to track and trace transactions. They have already helped in detecting and prosecuting criminals.
We suggest a moratorium on new rules, a full consultation with stakeholders, and a principles-based rather than rules-based approach to regulation. A convergence of digital technologies—blockchain, artificial intelligence, and the Internet of Things—is driving the biggest ever transformation of assets from the physical to the digital. America needs to get this right.
Innovators need clear guidance on digital tokens, including custody and tax treatment. Creating clear definitions and spaces for these tokens would not only benefit US innovation but keep innovators within the United States.
The United States must streamline oversight of the industry. The Financial Crimes Enforcement Network, US Commodity Futures Trading Commission, US Securities Exchange Commission, and other regulatory bodies must consider how to apply their common requirements to financial institutions.
The US government must recognize the global economic significance of blockchain technology. Lawmakers must establish a framework for boosting and promoting blockchain's development so that digital technologies can lead in this second era as they led in the first era.
2) Ensure security, privacy, autonomy, and citizen-owned identities
America should be the first country to self-sovereign digital IDs where citizens govern their own identities, own their data, use it to plan their lives, monetize it, and make it available as appropriate for societal reasons, such as health data in a pandemic.
To achieve this, governments at all levels should take a page from Sir Tim Berners-Lee, the inventor of the Web, and seek viable digital solutions such as Berners-Lee's Solid technology for citizens to capture and associate their data with their identity. For example, as individuals recover from COVID-19 and develop verifiable immunity, they could receive a health certification to attach to their digital identity, to prove that they were safe to work in public again.
Cybersecurity of US digital infrastructure is paramount. Russian hackers' recent cyberattack on the United States must serve as a call for a global, coordinated effort to secure the technology-based supply chains and IT systems upon which democratic societies depend.
Efforts to close the digital divide must accelerate. We cannot solve systemic inequality in the economy if we replicate it in cyberspace. The Biden-Harris administration must prioritize low-cost services and devices and high-speed broadband to connect marginalized communities in urban and rural dead zones.
3) Retool government services and service delivery to meet world-class digital standards
The new administration needs a kind of domestic "Digital Marshall Plan." This plan would coordinate and engage all federal chief information officers as well as changemakers among career IT civil servants including those at state and local levels.
Collaboration across agencies will be critical. Leaders should think big but start small with adequate funding for innovative projects that result in open standards and shared services that are vendor agnostic, interoperable, and scalable nationally.
The federal government must also streamline and harmonize processes for citizens, entrepreneurs, and new business owners across federal agencies and state and local jurisdictions. Officials should not require people to submit their data multiple times in multiple data formats because multiple backend government silos cannot communicate with other.
Using new technologies like blockchain to manage the vaccination rollout with speed and utmost care is a case in point. US digital leadership, a service mindset with compliance coded into every point of the supply chain process, and a clear map of the service journey could have the American economy on the road to recovery.
4)Engage citizens, hold elected officials accountable, and rebuild trust
President Biden and Vice President Harris can personally become the first truly digital world leaders. Their predecessor, Donald Trump, used media to sow doubt in the political process and the professionals who manage it. The new president and vice president can use these same tools to restore confidence in experts and change the relationship between citizens and their government.
Old ways of governing Americans no longer work. Instead, President Biden must call on citizens to mobilize for change where the most heinous violence occurred, and the technology exists for his administration to make this happen.
New technologies can help stakeholders to rebuild trust in democracy. We identify many tools to support citizen engagement and activism, public deliberation, institutional transparency, and accountability, in turn reestablishing trust and social capital.
Americans participate when doing so makes a difference. Dynamic forecasting using open-source data, policy hackathons, scenario planning to test policy options, and participatory budgeting to fund them have yielded positive results.
5) Reboot America's innovation economy to include a diversity of entrepreneurs
The new administration must strengthen the building blocks of innovation and small business creation. First, it must address the opportunity gaps in start-up infrastructure. That means boosting investment in underserved communities, closing sector-based gaps in access to capital, and creating networks dedicated to serving entrepreneurs of color.
Next, it must rekindle America's founding entrepreneurial flames through education. The government can promote entrepreneurial pathways in high schools and technical colleges and bridge curriculum gaps between what universities teach and what businesses require.
Finally, it must reform immigration policies. The federal government can streamline immigration processes for skilled talent, retain the best foreign students upon graduation, and create a start-up visa program so that entrepreneurs want to start their businesses on American soil.
High-level commitment to digital transformation
Digital transformation is not just about modernizing technology and tools. It is about adopting appropriate digital technologies to change how we work, deliver public value, and build prosperity through the emerging digital economy.
It also requires fresh new thinking about the role of the new digital age in the economy, body politique, and society. The goal is to ensure the fulfillment of the new promise of technology and the minimization of the dark side, the dystopian futures imagined by George Orwell, Margaret Atwood, William Gibson, and many others. Leadership commitment to managing change is vital.
Leaders must take personal responsibility to learn about these new opportunities, dangers, and challenges of the second era of the digital age and foster a bi-partisan culture of innovation and a commitment to change.
The authors
Don Tapscott is executive chairman of the Blockchain Research Institute, one of the world's leading authorities on the impact of technology on business and society and an adjunct professor at INSEAD. He has authored or co-authored 16 books, including The Digital Economy, Wikinomics and Blockchain Revolution and he has advised the US government on technology strategy under the Clinton, Bush and Obama administrations.
Anthony D. Williams is co-founder and president of the DEEP Centre and an internationally recognized authority on the digital revolution, innovation, and creativity in business and society. He is co-author of the groundbreaking bestseller, Wikinomics, and its sequel, Macrowikinomics: New Solutions for a Connected Planet.
Kirsten Sandberg is editor-in-chief of the Blockchain Research Institute, a faculty member of publishing at Pace University, and an editorial advisory board member of the Journal of Business Models.
About the Blockchain Research Institute
Co-founded in 2017 by Don Tapscott and Alex Tapscott, the Blockchain Research Institute is a think tank dedicated to "realizing the new promise of the digital economy."
Its syndicated research program, which is funded by major corporations and government agencies, aims to fill a large gap in the global understanding of blockchain and related technology and its strategic implications for business, governance, and society.
Its faculty focuses on informing leaders of the economic opportunities and challenges of this nascent technology. For more information, please visit www.blockchainresearchinstitute.org.
About the Chamber of Digital Commerce
The Chamber of Digital Commerce is the world's leading trade association representing the digital asset and blockchain industry. Its mission is to promote the acceptance and use of digital assets and blockchain-based technologies.
Through education, advocacy and working closely with policymakers, regulatory agencies and industry, its goal is to develop an environment that fosters innovation, jobs, and investment. For more information, please visit digitalchamber.org.
Disclaimer
All the information contained on our website is published in good faith and for general information purposes only. Any action the reader takes upon the information found on our website is strictly at their own risk.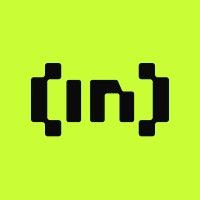 BeInCrypto Team comprises a diverse group of experienced journalists, analysts, and crypto enthusiasts dedicated to delivering the latest news, insights, and analyses in the...
BeInCrypto Team comprises a diverse group of experienced journalists, analysts, and crypto enthusiasts dedicated to delivering the latest news, insights, and analyses in the...
READ FULL BIO
Sponsored Sponsored