MonkeyLeague, the highly anticipated Solana-based play-and-earn soccer game, checks off the first major roadmap milestone.
Pioneers Gear-Up has gone live, offering players and enthusiasts a first glimpse of the MonkeyLeague in-game store and the ability for players to start collecting and stocking FREE Game Essentials in time for the game's launch.
Moreover, the team just unveiled the world's first MonkeyLeague gameplay footage.
MonkeyLeague aims to enable competitive esports through a play-and-earn gaming environment on the Solana blockchain.
Part of that gaming experience hinges on creating a successful team of Monkeys and ensuring there are ample in-game items on hand to keep progressing.
Those in-game items will be accessible through the in-game store in the MonkeyLeague environment.
Today, the MonkeyLeague team introduces the Pioneers Gear-Up solution. It is the first step to developing the in-game store featuring core game items, including Nutrition, MedCare, and Energy.
Just as in real-life sports, players get tired and get injured, impacting their game performance.
To combat this in MonkeyLeague and ensure your players are at the top of their game, you will need Nutritional items to boost their Stamina and MedCare items to boost their Health Points.
Players will receive free daily supply packs of all in-game items when the game goes live and will enable players to play multiple matches, but Pioneers Gear Up gives a massive advantage to players now but providing players a robust inventory of items.
Moreover, users can earn more items by playing matches and unlocking higher levels of rewards. However, a limited amount of Energy will incentivize players to visit the in-game shop.
Players can acquire nutritional items to boost Stamina and MedCare items to restore Health Points.
The Pioneers Gear-Up marks a crucial milestone for MonkeyLeague and its players. Finally, Monkey NFT owners can begin claiming free game supply packs and stock them up for future use.
Those who do not own a Monkey NFT yet can still participate in the weekly free claim if they hold at least 1,200 $MBS tokens in their wallet.
Linking the wallet to the Gear Up Camp will ensure those holders can access these free rewards.
The Pioneers Gear-Up will launch on April 6, 2022, at 9 AM UTC. The first free game supply claim will be live that day, with additional packs dropping twice per week on Sundays and Wednesdays, starting at 9 AM UTC.
MonkeyPioneers will have 24 hours to claim their free supply packs.
Both NFT holders and $mbs holders will be subject to wallet snapshots taken hours before the launch of EVERY free claim to ensure rewards only go to those who are eligible.
Additionally, players receive Player IDs connected to their wallets. Therefore, splitting rewards across wallets and unifying them later is not possible.
About MonkeyLeague
MonkeyLeague is the next generation of web3 gaming that enables players to Play, Compete, and Earn.
MonkeyBall combines high-production-value, multiplayer gaming with Solana blockchain, NFTs, and decentralized finance to deliver an exciting, turn-based, play-and-earn soccer game that's easy to learn yet hard to master
Follow them on social media:
Discord | Telegram | Twitter | Medium
Disclaimer
All the information contained on our website is published in good faith and for general information purposes only. Any action the reader takes upon the information found on our website is strictly at their own risk.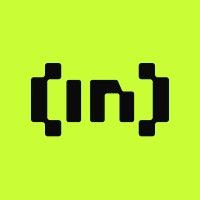 BeInCrypto Team comprises a diverse group of experienced journalists, analysts, and crypto enthusiasts dedicated to delivering the latest news, insights, and analyses in the...
BeInCrypto Team comprises a diverse group of experienced journalists, analysts, and crypto enthusiasts dedicated to delivering the latest news, insights, and analyses in the...
READ FULL BIO
Sponsored Sponsored