Facebook is beginning to hemorrhage members from its Libra Association as industry sentiments and prospects about the asset continue to darken. While many in the cryptocurrency space aren't so happy about this event, the Secretary of the United States Treasury, Steven Mnuchin, seems happy to gloat.
On Oct 14, Mnuchin made an
appearance
on Squawk Box, a segment from news medium CNBC. There, he said he had met with a few representatives from the Libra Association, the governing body for facebook's stablecoin project, explaining to it that the government will be taking action against them if they don't meet the anti-money laundering standards set by the Financial Crimes Enforcement Network (FinCEN).   
Expatiating on the recent exodus of members, Mnuchin added, "And I think they realized that they're not ready, they're not up to par. And I assume some of the partners got concerned and dropped out until they meet those standards."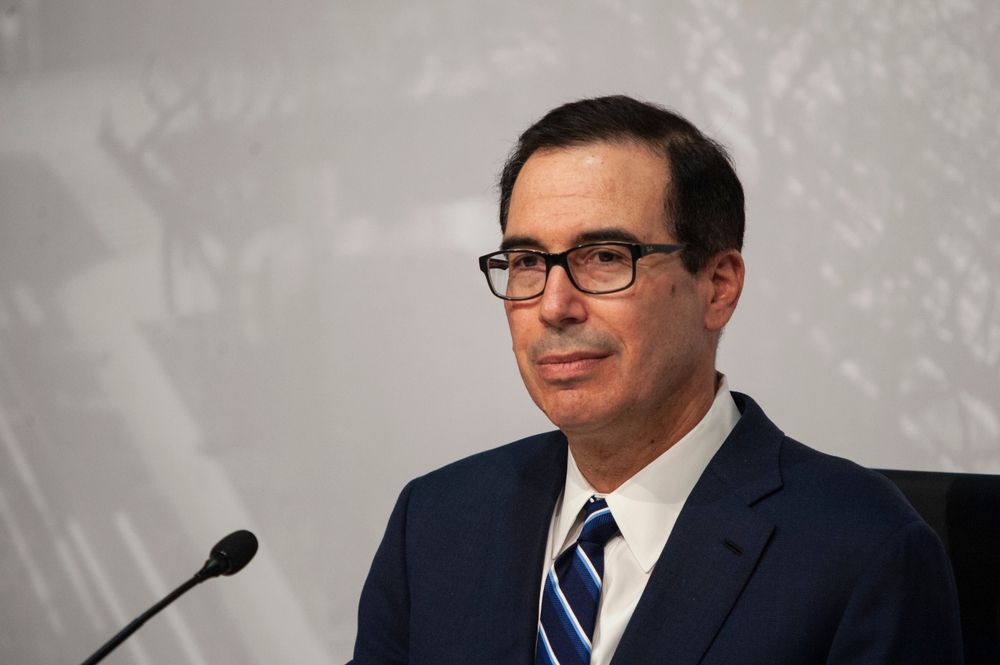 Libra Sponsors Flee
The interview came in the wake of exits by Stripe, MasterCard, VISA, PayPal, eBay, and Mercado Pago. With these exits, the Libra Association, which originally began with 28 members, is now down to 22. 
Indeed, it could easily be a play by the Treasury to ensure investor's protection. However, this isn't to say that the government hasn't done its bit to keep Libra from ever seeing daylight. As previously
reported
by BeInCrypto, two United States Senators had sent letters to VISA, MasterCard, and Stripe to pressure them about their involvement with the social media giant on the stablecoin initiative. 
According to the report, the Senators had argued that Facebook continues to struggle with privacy violations, discrimination, and false information issues, and that these problems could spill into the backers operations in the U.S. It adds, "You should be concerned that any weaknesses in Facebook's risk management systems will become weaknesses in your systems that you may not be able to effectively mitigate."
Now that the government's intimidation tactics seem to be working, Mnuchin should have a smirk on his face when he sees Mark Zuckerberg. And why wouldn't he? He has never been a fan of cryptocurrencies, and he has had particular indignation against Libra. BeInCrypto has previously reported that
Mnuchin had appeared in a press conference in July, where he called cryptocurrencies a "national security issue."
"Libra could be misused by money launderers and terrorist financiers," Mnuchin said at the time, adding that they could easily be used in crimes such as money laundering, terrorist financing, extortion, and human trafficking.
Libra is Gutted, but Hope Remains
As for the companies which have decided to abandon ship, there is an argument to be made that the government did a pretty good job in targeting them. VISA and MasterCard are payment processing companies, and their participation in Libra could have potentially made the asset spendable by anyone, anywhere. 
For PayPal and Stripe, they could essentially have provided a means for people who don't trust the Calibra wallet with their financial information but still want to use Libra to send money. PayPal also provides Libra with a network of online merchants that accept payments, while Stripe could have helped make deployment easy.
eBay is a dominant figure in the e-commerce space. Facebook could have easily used its platform as a testing ground for effecting payments for commerce globally.
Regardless of the fact that these absences will be felt, Libra still has some weight behind it. Uber, Lyft, Andreessen Horowitz, Vodafone, Spotify, Coinbase, Xapo, and others are still a part of the Association.
Do you think that another wave of companies will soon leave the Libra Association? Let us know your thoughts in the comments below.
Disclaimer
All the information contained on our website is published in good faith and for general information purposes only. Any action the reader takes upon the information found on our website is strictly at their own risk.