The metaverse must remain plural and open, similar to approaches taken with the internet, if it hopes to become a success, a French report claims.
A report on the different potential approaches to the metaverse commissioned by French authorities was released Monday. In addition to striving to define the metaverse, the report also offered a variety of ways the technology could be integrated into society.
The Metaverse vs. The Metaverse With a Capital M
To start, the report attempts to create a workable definition for the term by providing some of essential characteristics. Says the report, a metaverse is an immersive, three-dimensional virtual world that is shared by users. It also emphasized the need for these worlds to exist in real-time and persist even when users are not present.
The French report highlighted some confusion about the use of the capitalized Metaverse, which is also frequently used, somewhat interchangeably.
It characterizes the term "with a capital M" as more of an abstract concept, describing principles, within which actual metaverse spaces are implemented.
Questioning the Silicon Valley narrative
Most people the report consulted in its research highlighted an awareness of through Facebook's rebranding as Meta Platforms. CEO Mark Zuckerberg made the switch earlier this year, in an effort to pivot the company towards emerging technology.
However, the report said that subverting the projected image of the metaverse would be essential to its effective implementation in society.
"It is essential to question with suspicion the constraining and restrictive visions held by others, whether by private actors such as Meta/Facebook or by foreign public powers, such as China and South Korea, as these visions could shape our imagination and impact our daily lives," the report explained.
Other Silicon Valley players, besides Meta, have also put forward strategies, however divergent, about how to pursue the future of immersive technologies. The report notes that most of these industry players are tailoring their applications to a more professional audience.
One example is Meta's partnership with Microsoft, in which the latter's business services will be available through the former's platforms.
Public Right to the Metaverse
In order to prevent the domination of the Metaverse by powerful organizations, the report suggested the inclusion of public institutions in its development. It also highlighted risks inherent to many other digital ecosystems, particularly social networks, including harassment and disinformation.
The report recommended using the approach taken towards the Internet as a model for public authorities to follow. These include the development of open protocols and the creation of and adherence to certain internationally-agreed standards.
For public authorities to provide common and essential services, the report recommends the development of the metaverse through "interoperable bricks."
This effectively means that different entities should develop their own metaverse applications that could easily be integrated with one another. The report highlighted how France's National Institute for Geographic and Forest Information (IGN) is already producing geographical datasets available for immersive applications.
Shareholders Yet to be Convinced
Yet, as the report warns of metaverse dominion by major industry players, an open letter published yesterday instead relates discontent. Brad Gerstner of Altimeter Capital effectively told Zuckerberg that shareholders have not shown up for his gamble.
Gerstner highlighted that the company had missed several financial targets over the course of 2022 since it rebranded to Meta. Consequently, in addition to reducing staff by 20%, he recommended the company limit any further investment in the metaverse.
Disclaimer
In adherence to the Trust Project guidelines, BeInCrypto is committed to unbiased, transparent reporting. This news article aims to provide accurate, timely information. However, readers are advised to verify facts independently and consult with a professional before making any decisions based on this content.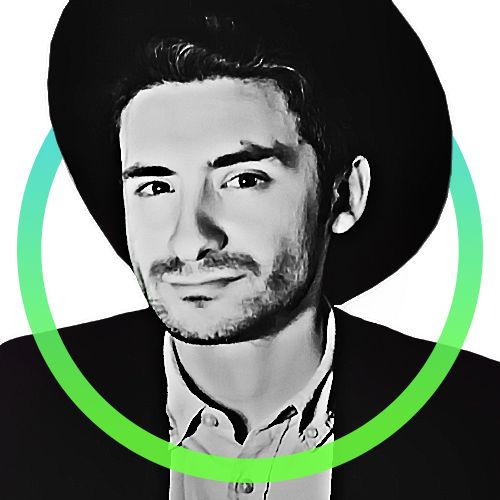 Nick is a data scientist who teaches economics and communication in Budapest, Hungary, where he received a BA in Political Science and Economics and an MSc in Business Analytics...
Nick is a data scientist who teaches economics and communication in Budapest, Hungary, where he received a BA in Political Science and Economics and an MSc in Business Analytics...
READ FULL BIO
Sponsored Sponsored