Metaverse builders can now use tools that don't require deep knowledge of code, says TA Nguyen, the Co-Founder of Rove.
In the wake of 2021's crypto boom, metaverse platforms are receiving heaps of attention and are on the verge of entering the mainstream public consciousness. In many ways – because it's immersive, interactive, and dynamic – the metaverse is the future of the Internet. It is a superior version of the traditional Web2 platforms.
What Are The Obstacles For Metaverse Builders?
Despite its growing capabilities, the number of customers in the metaverse space is still low. The reasons for this low level of adoption are varied, but there are four primary issues that are frequently raised.
Metaverse Builders: Expensive Equipment
For starters, some metaverse platforms require special virtual reality (VR) equipment like the Oculus Quest. These headsets are expensive, bulky, and serve a single use. Consider less developed countries too, where people don't have access and means to buy the hardware.
High Virtual Land Prices
A second reason for low adoption is that many would-be metaverse customers are only familiar with virtual land sales, where virtual plots of land on platforms such as Decentraland or Sandbox are sold or auctioned at high prices. This stops people from being part of the fast-growing metaverse and also from exploring how they can create new experiences with the budding technology.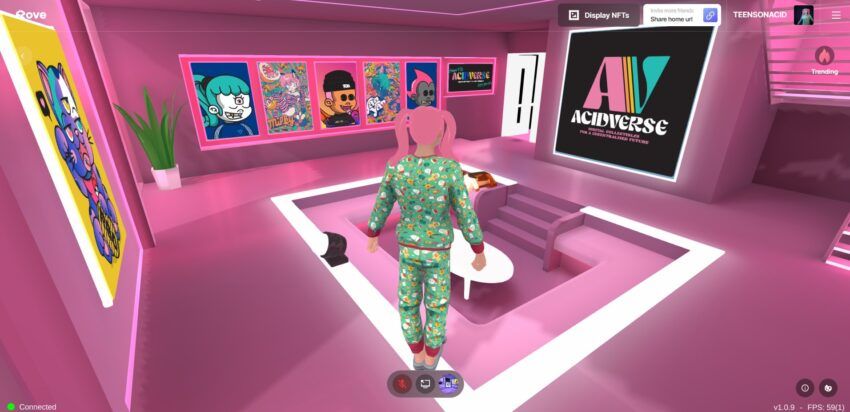 Metaverse Builders: Big Tech Competition
Small teams are often disillusioned by the overwhelming forces of big tech companies in the run toward building the metaverse. Many have the view that current "metaverses" shouldn't be defined as a "metaverse." But rather, as virtual worlds. This is due to the lack of some of the key aspects of metaverse: decentralization, openness, and community ownership.
Complex Technology
Last but certainly not least, it is not easy to build a metaverse from scratch. The technology stack of the metaverse is fairly sophisticated and it would take years along with a large, multi-disciplined team to build it.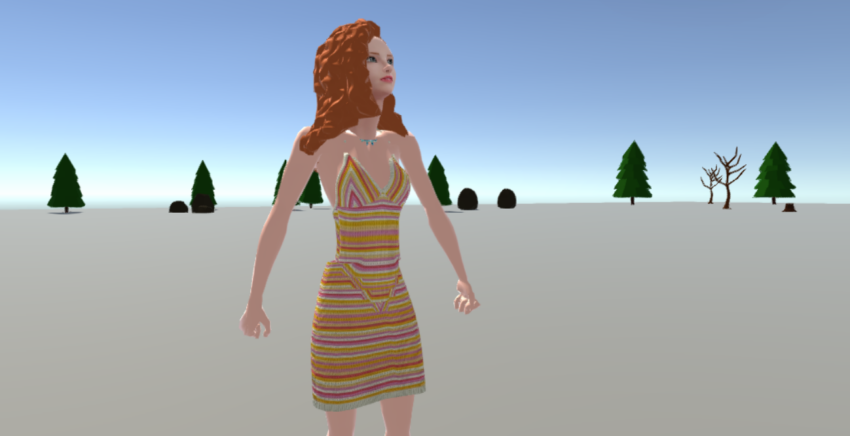 How To Break Limitations And Draw Everyone To The Metaverse?
To address these issues, there needs to be a metaverse that blends essential elements to unlock the current barriers.
The Metaverse Must be Accessible to Everyone
The ideal idea of building metaverses is to make it so anyone can access it without coding skills, technical knowledge, and huge investments like buying expensive lands in Decentraland or Sandbox. It must be a 3D world where people can own and build their metaverse based on their personal tastes – offering users "virtual world" building blocks including metaverses, spaces, architecture, artifacts, materials, and avatars.
Metaverse Builders: Create an Immersive Experience
Secondly, other than just simply establishing their 3D presence in the metaverse, people want to immerse themselves in the world where they can make transactions, sell goods and services, run a business, and make money like real-life transactions.
This is why the future metaverse has to empower anyone to run a thriving economy on top of the "digital economy" building blocks such as commerce, DAO, and policies.
On 2D platforms such as Facebook or Instagram, users are restricted by regulations. In the metaverse, every one of its metaverses has a DAO where users own the shares and have the right to vote on local policies.
Metaverse Builders: Real-World Utility
Lastly, we need a metaverse offering real-world utilities so that anyone can use them.
A real-time metaverse has to be equipped with essential features like voice chat, and a projector to optimize users' experience and build a strong foundation for the metaverse.
Our platform, Rove, is a metaverse infrastructure powering multiple metaverses. It provides "Metaverse as a Service" with no-code building blocks for anyone to build their own unique metaverse.
Recognizing the technical challenges of building metaverses, Rove aims to open the multiverse so everyone can own a piece of the pie. This allows you to build your space in mere minutes.
We strive to be the service provider for any and all metaverse projects, communities, or teams that wish to establish a presence in the metaverse.
The First Community-Owned Metaverses
Rove is partnering with NFT projects, and blockchain platforms to help build their communities in the metaverse.
We're launching an entire set of automated, self-service tools that allow any team to initiate a metaverse for their communities with parameters specific to their needs. Teams such as PenguinKarts, AkiStory, and Warrena, among others, have already partnered with Rove to use our service to create thrilling, interactive activities with other members.
There are many people who think that building a perfect metaverse is a pipe dream for metaverse builders. But with a drive to contribute to the future of the "new" internet, Rove wants to make sure that soon, the metaverse is no longer a concept but an actual world where people can live, connect and build together.
About the Author

TA Nguyen is the Co-Founder of Rove and an experienced technology executive and a former venture capitalist. He believes strongly in the value of metaverse and the future of web3. He is enthusiastic to talk about topics about the metaverse and how it will shape our digital future.
Got something to say about Metaverse builders or anything else? Write to us or join the discussion in our Telegram channel. You can also catch us on Tik Tok, Facebook, or Twitter.
Disclaimer
The information provided in independent research represents the author's view and does not constitute investment, trading, or financial advice. BeInCrypto doesn't recommend buying, selling, trading, holding, or investing in any cryptocurrencies