On October 8, 2011, the world's most famous Bitcoin Core fork was announced — and just five days after the Genesis block was mined, Litecoin (LTC) was released to the public.
Since its release just seven short years ago, Litecoin has seen a remarkable explosion in interest and held the title of second largest cryptocurrency by market cap consistently until October 2014, when it was first toppled by
Ripple
. Since then, it has rarely dropped out of the top 10 most popular cryptocurrencies and currently sits aptly at the seventh position. Seven years ago, Litecoin became one of the first
forks
of the Bitcoin Core client. Charlie Lee — Litecoin's acclaimed creator — has always maintained that Litecoin was never intended to be a direct competitor to Bitcoin. Instead, Lee developed Litecoin to be the 'silver to Bitcoin's gold.' Litecoin was designed with several adjustments that attempt to defeat several of the drawbacks Bitcoin was experiencing at the time. One of the major changes was a switch from the SHA-256 to the script 
hashing
algorithm — at the time making Litecoin resistant to mining using specialized mining hardware known as ASIC miners. Additionally, Litecoin also features an increased total supply of 84 million and reduced block generation time, making it more suitable for smaller, lightweight payments that confirm much quicker.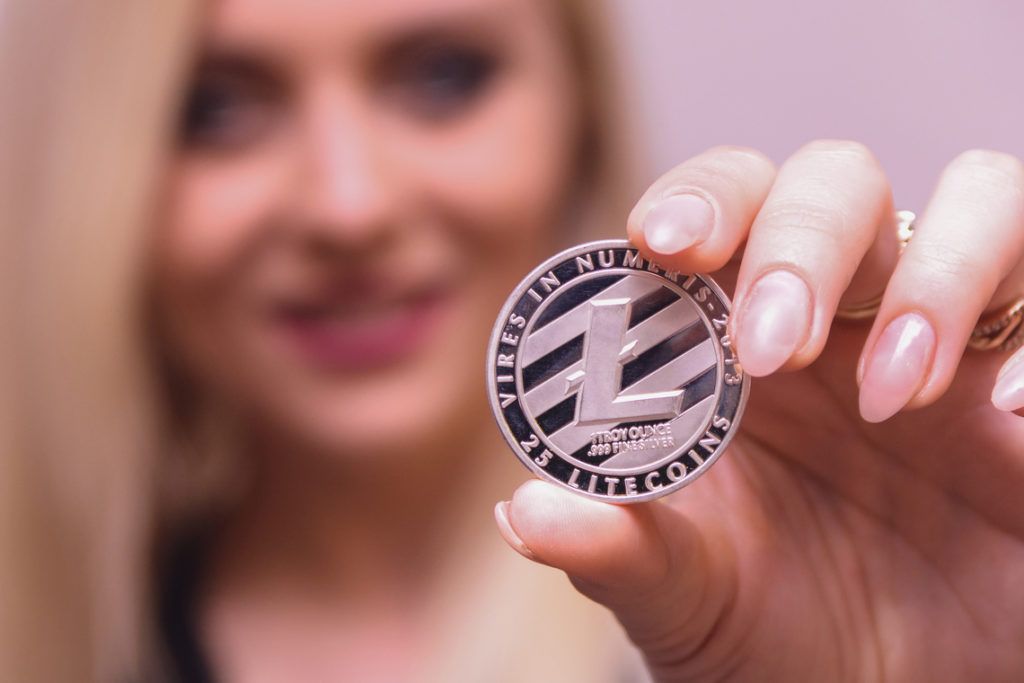 Onwards and Downwards?
Like almost all cryptocurrencies and tokens, Litecoin has seen a staggering drop in value since its 2017 high of over $375. The famed altcoin is currently hovering around the $53 mark, almost 20 percent lower than its value this time last year. However, despite an overall downtrend in the market, Litecoin has remained remarkably strong since its release, having seen very little turbulence in its time. Litecoin is one of the few popular coins that has avoided major
security
breaches, attacks, or community splits. (The same cannot be said for Litecoin Cash, the obscure Litecoin fork that recently suffered a 51 percent attack and has plunged even further into failure.)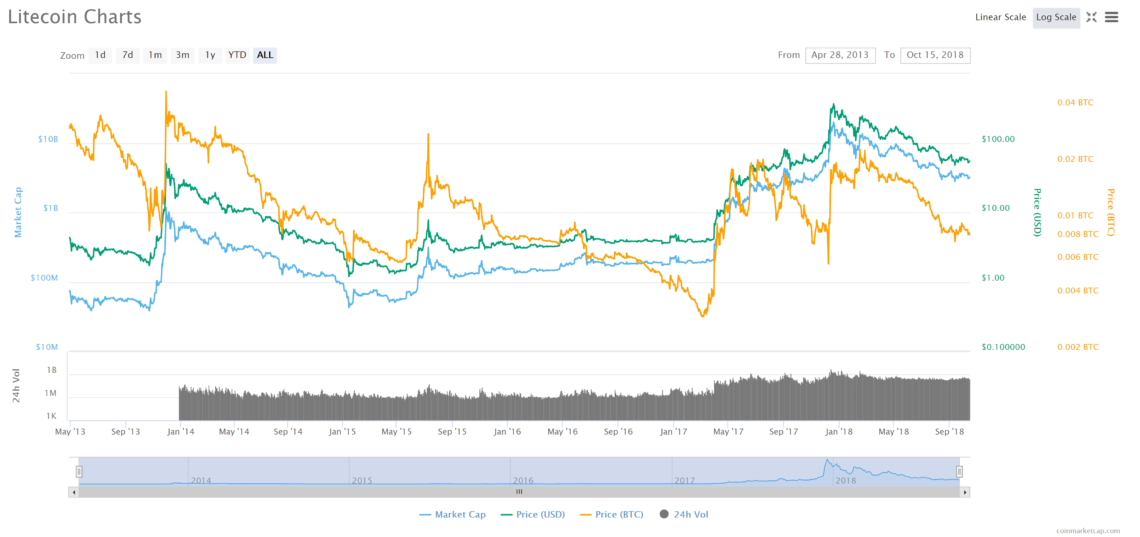 Litecoin continues to see new developments. Just a few months ago, it became possible to buy a variety of gift cards using Litecoin. CEX.io recently relisted the coin and cryptocurrency exchange Gemini announced they will be supporting Litecoin and 
launching LTC trade pairs
on the Oct 16. (And don't forget the
Lightning Network
!)
What are your thoughts on the Litecoin anniversary? Has it achieved everything it set out to by its 7th anniversary, or do you still see further room for growth? Let us know your thoughts below, and check out our most recent Litecoin price prediction and forecast! 
Disclaimer
All the information contained on our website is published in good faith and for general information purposes only. Any action the reader takes upon the information found on our website is strictly at their own risk.