On August 10, the Litecoin price reached a low of ₿0.007. An upward move began and the LTC price reached a high of ₿0.0080 on August 11. After a slight decrease, it reached a higher high of ₿0.0081 on August 13. It has been decreasing since then.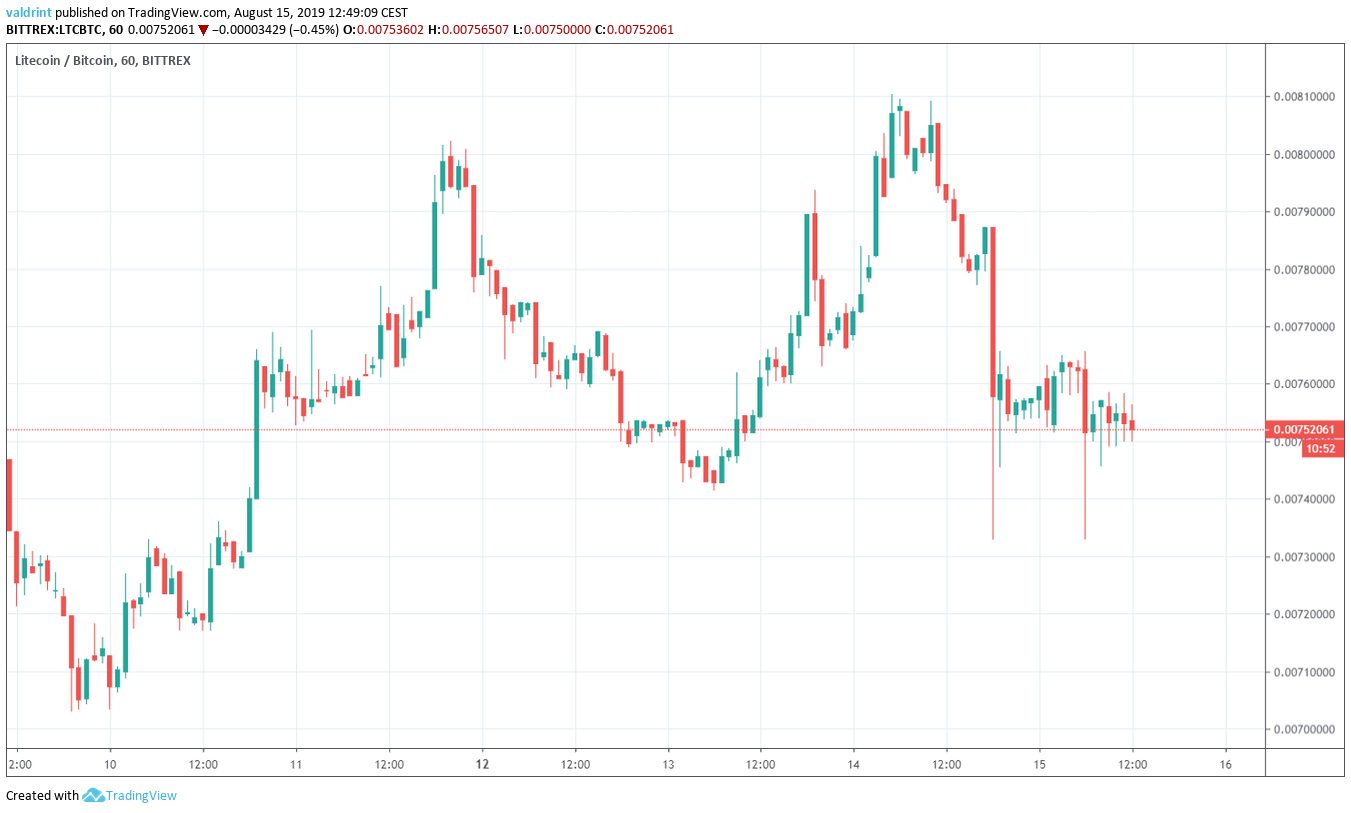 At the time of writing, it was trading close to ₿0.0075.
How long will the LTC price continue to decrease? Continue scrolling below in order to find out.
For our previous analysis, click here.
Want to trade Litecoin (LTC) and other cryptocurrencies with a multiplier of up to 100x quickly and easily? Click here to do so on StormGain with the lowest fees!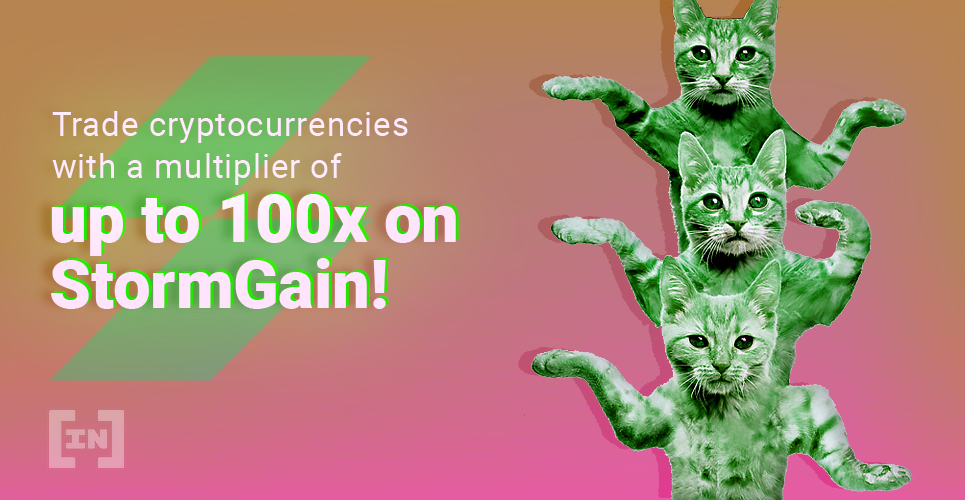 Litecoin Price: Trends and Highlights for August 15
LTC/BTC is following a descending support line.
There is resistance at ₿0.008.
There is support at ₿0.007.
The LTC price is trading below daily moving averages.
Double Top for the LTC Price
A look at the six-hour time-frame gives us one resistance and one support area.
They are found at ₿0.008 and ₿0.0074 respectively.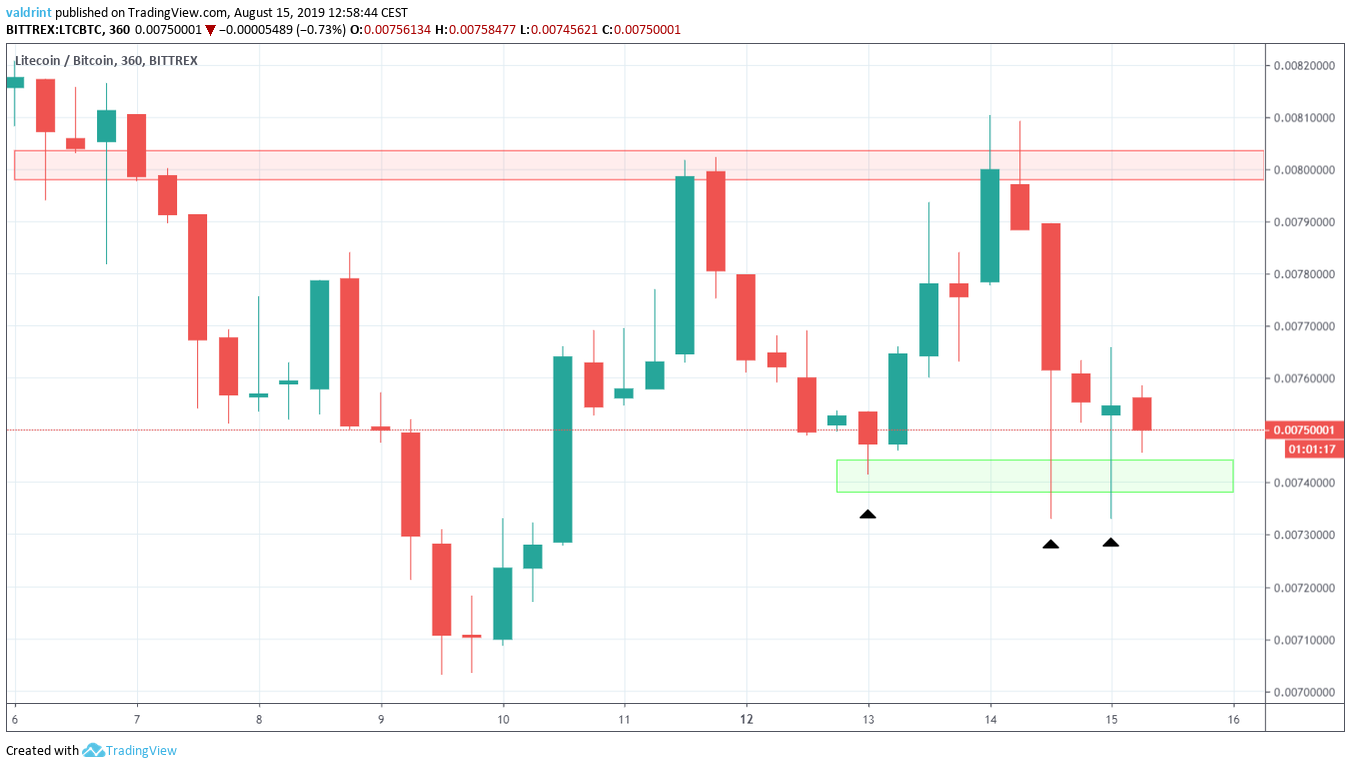 When the Litecoin price reached the support area on August 14 and 15, it immediately increased and generated a long lower wick.
This is an indication of existing buying pressure inside that area.
Additionally, while the price made a double top once it reached ₿0.008, the pattern was not combined with bearish divergence.
This makes it more likely that LTC will make another attempt at breaking out.
Let's take a look at a different time-frame to see if that will occur.
Descending Support
A look at the daily time-frame shows that the LTC price is following a descending support line.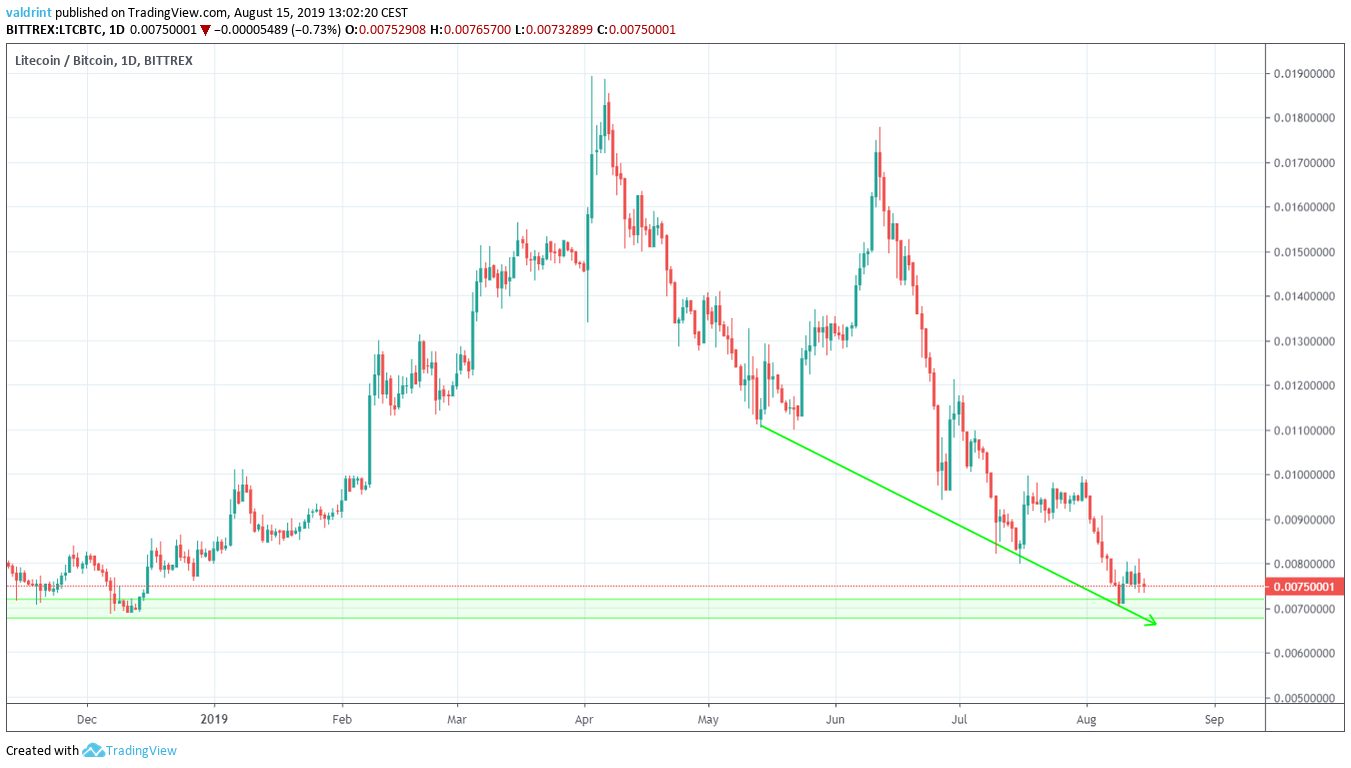 Additionally, it gives us a significant support area at ₿0.007.
The upward movement outlined in the introduction began once the price reached this area.
A look at the daily moving averages (MA) reveals that, while the Litecoin price has made repeated attempts at moving above the 10-day MA, they have all been unsuccessful.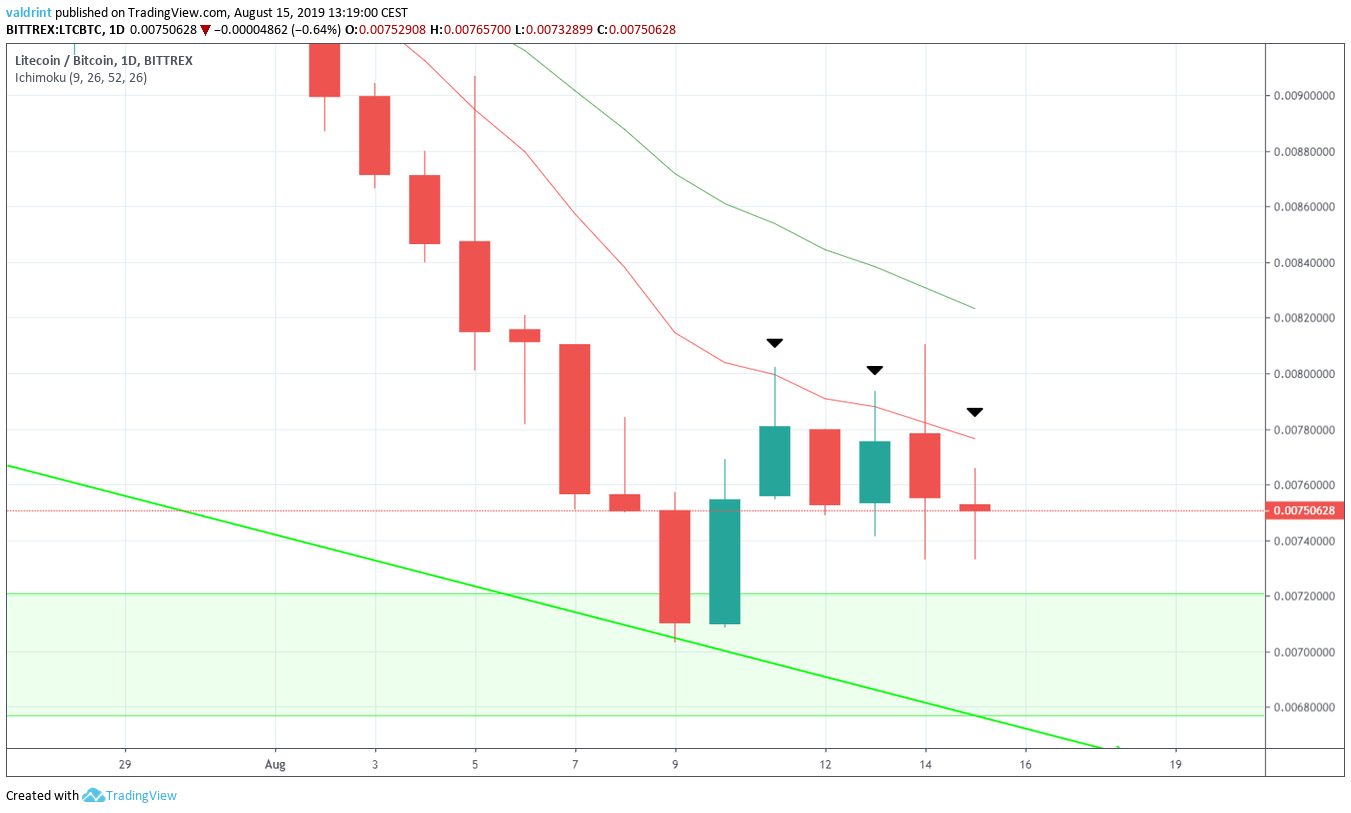 These attempts occurred on August 11, 13, and 14.
The Litecoin price is trading below both MAs — which have not shown any signs of upward movement.
Therefore, we believe that LTC will test the ₿0.007 support area again, before possibly initiating another upward move.
Litecoin Price Summary
The Litecoin price made a double top at ₿0.008 and began to decrease.
According to our analysis, it is likely to continue doing so until it reaches the support area outlined above.
Do you think Litecoin will reach the support area? Let us know your thoughts in the comments below.
---
Disclaimer: This article is not trading advice and should not be construed as such. Always consult a trained financial professional before investing in cryptocurrencies, as the market is particularly volatile. 
Images are courtesy of TradingView, Shutterstock.
---
Do you want to BeInCrypto? Join our Telegram Trading Community for exclusive trading signals, educational content, discussions and project reviews! Images courtesy of Shutterstock, Trading View and Twitter.