Crypto users have been looking for ways to make peer-to-peer crypto transfers more accessible and reduce any chances of misspelling their crypto wallets' addresses. Unstoppable Domains has been created to not only solve that problem, but to help online users step into web3. Here's everything there is to know about Unstoppable Domains.
Why need human-readable crypto addresses?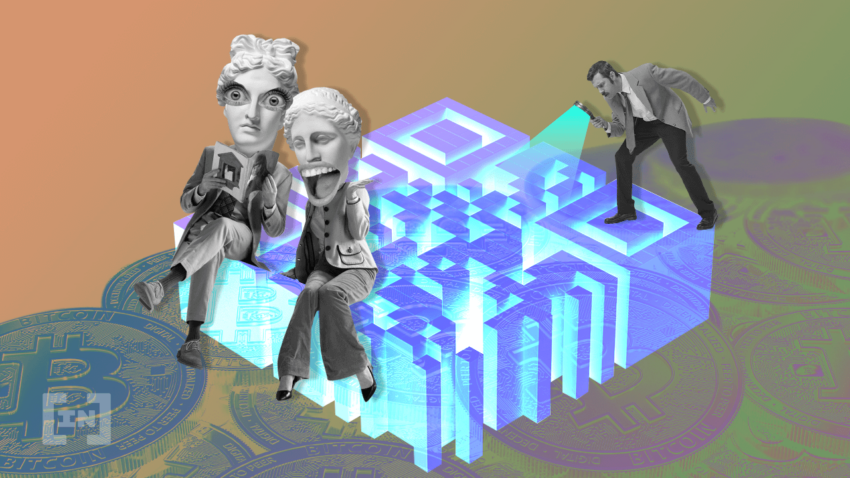 Blockchain technology can be used in many industries. However, the most popular use of blockchain is the safe-keeping of cryptocurrency funds. They keep a record of all registered cryptocurrency wallets, which is, in many ways, similar to the way banks keep records of their clients.
The advantages of using blockchain and cryptocurrency can open up new opportunities for a global economic system that is superior to the one we have before, even in remote regions. However, this new system can also present new challenges for its users.
The most common challenge is the way crypto wallets are created. When an individual goes to a bank to sign up for a new account, he/she simply shares their ID details with the bank. In the case of blockchain, each "account," which is known as a cryptocurrency wallet, has the form of long, randomized, complex strings of numbers and letters. These long strings of characters pose a challenge for most cryptocurrency users and may often lead to accidental typos.
What's the main drawback of crypto addresses?
The cryptocurrency wallet address, or public address, is needed by anyone who wants to send you cryptocurrency funds. You may have noticed that most online resources also accept crypto donations and share their wallet addresses. While sending crypto is easy when you are in front of a computer because you can (and should) copy and paste the given crypto address, we can't say the same about live interactions.
Crypto addresses are made to be machine-readable. Here's an example of what a crypto address looks like: 0xc8A60D3827fA6877785F3B6c6A941f8388288725.
While this is a great way to identify a unique wallet address, it poses some challenges for humans. The best way to share your crypto address is to copy and paste it. But sometimes, that may not be possible.
For instance, if you have your wallet written down on a physical paper note. And even if you give out your address on paper notes, there is another chance that the sender might make a mistake while typing in the address when sending the funds. And if that happens, the funds get lost forever.
The problem is that these impossible-to-remember strings of characters are optimized for computers, not people. But with the adoption of blockchain, there are more solutions that aim to help users ease all these concerts. One such solution is Unstoppable Domains.
What is Unstoppable Domains?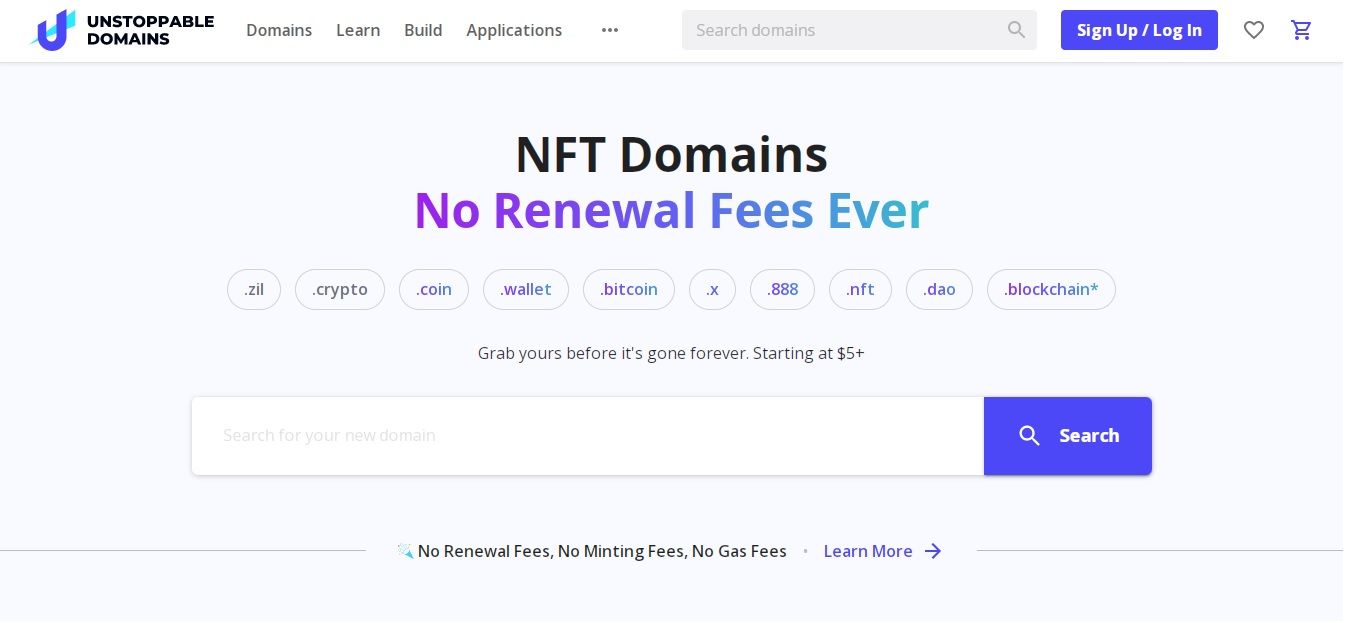 Unstoppable Domains was first launched in 2018. It is a San Francisco-based company that aims to connect web2 and web3 using blockchain domains. Unstoppable Domains was co-founded by Matthew Gould, Bogdan Gusiev, Bradley Kam, and Braden Pezeshki. Gould is the company's CEO and oversees a team of over one hundred people.
An Unstoppable Domain is a web address that can be connected to a blockchain. It does not use domain name services (DNS) like traditional websites; instead, using a blockchain-based solution called crypto name service (CNS). The service provides human-readable domain names that can be attached to your cryptocurrency wallets.
However, Unstoppable Domains aims to mimic the DNS system, whereas users don't need to know IP addresses to access websites, but in this case, it also applies to crypto wallet addresses (public keys).
Instead of sharing a long string of characters with anyone who wants to send you crypto, you can use such a personalized domain that is easy to remember. The domain is the connection between the long string of characters and a human-readable address, which looks something like "YourName.crypto" and leaves no room for mistakes. This makes it much easier to transact cryptocurrency online.
Using a domain name removes the need to know the public address of a recipient. Webmasters can also use an Unstoppable Domain to create decentralized websites that can be uploaded into the IPFS (InterPlanetary File System), a peer-to-peer distributed file storage and sharing system for web domains.
Features of Unstoppable Domains
When sending or receiving cryptocurrency, you don't have to worry about long and difficult wallet addresses. Just tell the sender your domain name, and the funds are automatically redirected to your crypto wallet's address.
Besides the obvious benefit of creating human-readable crypto addresses for all your crypto wallets, using Unstoppable Domains offers some benefits, such as:
Full ownership: Unstoppable Domains gives you complete control over all domains that you create. 
Blockchain-based: You can transfer, update, and link your domain with other decentralized services. Coinbase wallet, MyEtherWallet, and OpenSea are only a few decentralized apps that are supported by Unstoppable Domains. 
One universal login across the web: You can use your domain to use different apps and services for a seamless experience on web3. Hundreds of DApps are already integrated, and more will follow. Some web2 apps such as games, metaverses, and e-commerce websites already support login with the Unstoppable Domains NFT name. 
Data protection: NFT domains will protect your personal data. Login with Unstoppable Domains to experience an extra layer of privacy and security for your digital identity. You control what data you share with other apps.
You can monetize your data: When your domain is tied to all the services you're using online, you can decide how to manage all your data and even monetize it or exchange it for rewards. 
There are also over 50 wallets, exchanges, DApps, and wallets that can be used to link your domain to other services. Opera and Brave browsers now support Unstoppable Domains' decentralized websites. Users of Chrome, Firefox, or Edge can access domains created with Unstoppable Domains by installing the Unstoppable browser plugin.
TLDs available
Your Unstoppable Domain can have the following top-level domain (TLD) extensions:
.crypto
.zil
.x
.coin
.wallet
.bitcoin
.888
.nft
.dao
.blockchain
While you can't get any traditional TLDs such as .com or .net, more TLDs will be added in the future.
Advantages and disadvantages of Unstoppable Domains
Unstoppable Domains are different from traditional web domains because they use different technology and have different functionalities. Before purchasing your first domain and entering the web3 territory, it's important to understand what you can and can't do with these blockchain domains. Here are the pros and cons of Unstoppable Domains.
Pros of Unstoppable Domains
One-time registration: Once you buy your Unstoppable Domain, it's yours forever. There is no annual renewal fee. It is a time-saver and eliminates the hassle of renewing your domain and paying registration fees each year.
Extremely secure: These domains exist on the blockchain, which is well-known for being extremely secure and resistant to brute-force attacks.
Easy to use: With your domain name, you can send and receive many different types of cryptocurrencies (over 250 cryptos) using the same domain name.
Censorship-resistant: Unstoppable Domains are blockchain-native and therefore immune to arbitrary takedowns and regional blocking. It can host controversial content. Unstoppable Domains' websites can't be taken down or compromised by any company, government, or group.
Access to decentralized applications: These domains provide native support for decentralized apps, making them more accessible.
Disadvantages of Unstoppable Domains
It may not be adopted by the vast majority of internet users: Unstoppable Domains is still a new thing and could never gain widespread acceptance outside of the crypto community.
Not supported by all browsers: Although popular browsers such as Opera and Brave support them natively, Chrome, Firefox, and Edge require an add-on to access them.
You need specific hosting for it:

To host a website using an Unstoppable Domain, you will need to use a hosting service that uses InterPlanetary File System (IPFS). Although it is possible, there are fewer options than traditional web hosting.
How to buy Unstoppable Domains
Unlike a regular web domain, your Unstoppable Domain is an NFT (non-fungible token), and it is yours forever after you purchase it. Here's a step-by-step guide on how to buy a domain from Unstoppable Domains.
Step 1. Go to Unstoppable Domains and search for your new domain
Go to unstoppabledomains.com and start browsing your domains. Simply start typing, and you can select your desired TLD (.crypto or anything else) afterward.
Step 2. Select the domain ending
Please note that the default domain ending is ".crypto," but you can choose any of the available extensions. Each extension has a different price tag. However, bear in mind that this is a one-time fee, and the domain will be yours forever. There is no renewal fee for these domains.
You can search for multiple domains and add them to your cart, or you can select a domain from the list of suggested names. Even if your desired domain is not available, Unstoppable Domains will offer a few alternatives.
Step 3. Sign up for an account on Unstoppable Domains
To continue with your purchase, you will have to sign up for an account with Unstoppable Domains.
You can either sign up using your email address or connect your wallet.
If you already have a crypto wallet, then this would be the easier way to proceed. But this is up to you.
Step 4. Finalize your purchase
The last step is to choose your payment method. Unstoppable Domains accepts credit cards, PayPal, cryptocurrency, and payment through the Crypto.com app.
If you want to pay using cryptocurrency, you can choose to pay in bitcoin (BTC), bitcoin cash (BCH), ethereum (ETH), Dai (DAI ERC-20 only), Litecoin (LTC), and USDC (ERC-20 only).
Click on your preferred crypto, and you will see the exact sum to transfer and the cryptocurrency address where you need to send the funds.
Ironically, the cryptocurrency address that you will send your payment to, is the exact type of address that you're trying to avoid with the new domain that you are currently purchasing. To avoid any issues, use the "copy" function to copy and then paste the address in your wallet when making the payment.
As you make the payment, Unstoppable Domains will automatically detect your payment, and you will see your domain in your account.
Step 5. Mint your domain
After you've purchased your domain, you have to mind it on the blockchain. Go to "My Domains" and click on "Free mint." If you have a ".crypto" domain, you can mint it for free on the Polygon network, a layer 2 solution for Ethereum.
Step 6. Save your crypto address to your domain
Finally, you can do what you set out to do — tie your crypto addresses that look like a long string of characters to your human-readable crypto address, aka your new domain name.
Don't forget to save the changes.
Now you are all set, and each time someone sends you any of these coins, Unstoppable Domains will know to deposit them into your wallet.
Say "goodbye" to the cross-chain despair of having different addresses for different coins and blockchains. Now you can share only this one domain name with all those who want to send you cryptocurrency.
Unstoppable Domains vs. Ethereum Name Service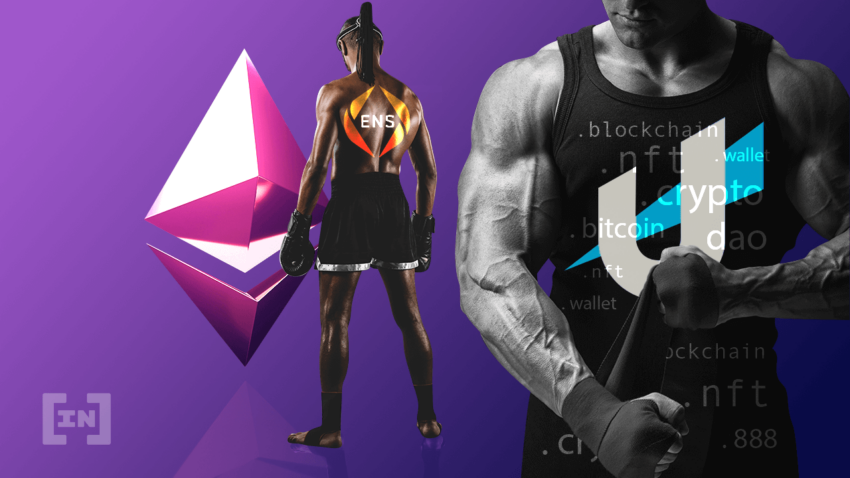 While Unstoppable Domains is one of the top web3 domain providers, it is not the only one. One of its top competitors is Ethereum Name Service (ENS). Here are the main differences between the two services:
Pricing: Registering a domain with ENS allows you to rent the domain, which requires a renewal fee and a gas fee in the future. With Unstoppable Domains, there is no renewal fee, and the domains purchased are for life.
Domain minting: ENS domains are automatically minted on the Ethereum blockchain, while the Unstoppable Domains are minted on Polygon. This means there is a difference in gas fees, as Ethereum gas fees tend to be very high while minting on Polygon is free.
Domain extensions: ENS domains end in ".eth" while Unstoppable Domains can have many different extensions, such as ".crypto," ".blockchain," and others.
What can you do with Unstoppable Domains?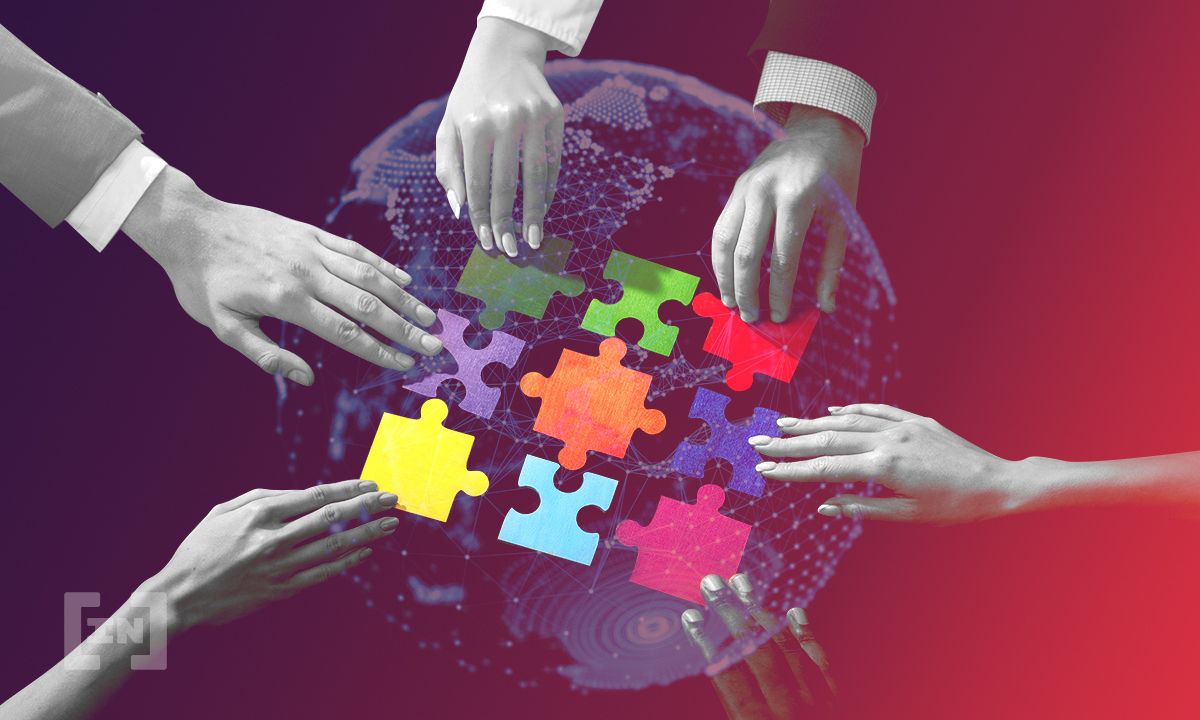 There's a lot you can do with Unstoppable Domains. It's up to you if you want to use it simply as a human-readable crypto wallet address or as a gateway to web3.
Since crypto-related apps have been expanding beyond crypto communities, we could see these domains being more used in the future. Even with the current uses, many crypto users find Unstoppable Domains very attractive.
One key selling point is the fact that the domain acts as an NFT domain, and you truly own it. There is only one initial fee, and then it is yours forever and no renewal fees are needed. You can use it as a domain for your website, use it as your online digital identity or wallet address, and you can even sell it. Given that these domains are unique, if they become even more popular, there will be a secondary market for them. Many are already buying them and reselling them on OpenSea for a profit.
An Unstoppable Domain can be purchased for as low as $5 to $20, which is a small investment for long-term ownership. You can buy an unstoppable domain now for your business or name to help you ensure that you will have it in the future.
If cryptocurrency adoption continues to grow, many people will consider buying one or more domains in order to make it easier to perform regular crypto transactions. Bottom line, owning an Unstoppable Domain is a good choice for anyone, even if you aren't sure you'll ever use it.
Ready to get your Unstoppable Domain?
Unstoppable Domains represent a fascinating innovation and are one of the first technologies to replace (or at least supplement) the DNS. Having one single gateway toward web3 and cross-chain technologies is a massive step forward for the entire crypto community.
And even if most of us are not ready to create or host a web3 domain, having it will make all of our lives much easier as it helps translate those long strings of machine-readable addresses into human-readable crypto addresses.
If you want to know more about human-readable crypto addresses or just other aspects of web3 technology, head over to the BeInCrypto Telegram group. You can ask all your questions there, and the friendly members will see to it that you learn what you need!
Frequently asked questions
What is an Unstoppable Domain?
How many Unstoppable Domains are there?
Is Unstoppable Domains legit?
Are Unstoppable Domains forever?
Who runs Unstoppable Domains?
Can Unstoppable Domains be blocked?
Disclaimer
In line with the Trust Project guidelines, the educational content on this website is offered in good faith and for general information purposes only. BeInCrypto prioritizes providing high-quality information, taking the time to research and create informative content for readers. While partners may reward the company with commissions for placements in articles, these commissions do not influence the unbiased, honest, and helpful content creation process. Any action taken by the reader based on this information is strictly at their own risk.
Iulia Vasile is a seasoned professional in the cryptocurrency and blockchain industry, working full-time in the field since 2017. With a background in computer engineering, she...
Iulia Vasile is a seasoned professional in the cryptocurrency and blockchain industry, working full-time in the field since 2017. With a background in computer engineering, she...
READ FULL BIO
Sponsored Sponsored